Destroying the Crazy - The Series That Got Me Banned From YouTube
At this point the narcissist, Harley Johnstone, had sent my girlfriend and I death threats, he had contacted our families and friends, tried to blackmail us and made countless public videos, posts and comments to harass and defame us. It's clear that he didn't like being exposed and was desperate to make me stop.
Believe it or not, even after everything that had been revealed through my videos, there were still people who continued to support him. Toni Jessop, an individual who is in my opinion too old to go under the name 'Vegan Girl' wanted to make it out that I was the problem in this situation. That's the thing when you go up against narcissists, you don't only have to deal with the narcissist, you have to deal with their flying monkeys too.
"Flying monkeys is a phrase used in popular psychology mainly in the context of narcissistic abuse. They are people who act on behalf of a narcissist to a third party, usually for an abusive purpose."
How to best deal with these morons? Further expose what a vile creature Harley Johnstone is of course! 😉
As you can see in the video I stopped using his name, Harley Johnstone, and instead started to call him 'The Narc'. This way he couldn't cry to YouTube about privacy / harassment / bullying anymore.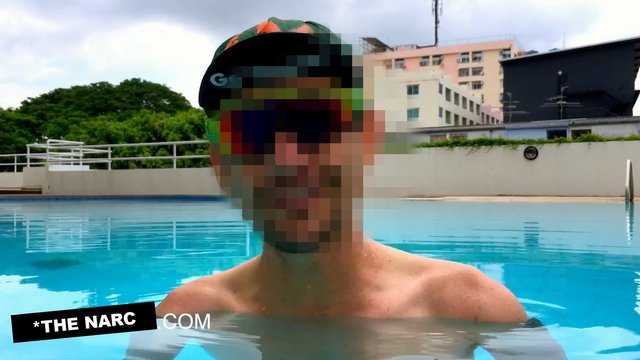 Originally his face was blurred too and any text with his name/alias was covered with *The Narc. Now that I don't have to deal with YouTube's hypocrisy anymore, the uncensored versions are going back up 😉
How did Vegan 'Girl' respond to me shutting down her critique? By making up lies about how I supposedly kept messaging her and was keen. These people are so full of themselves, I haven't sent that nasty piece of work one single message ever.
These are the kinds of people we're dealing with. They want to be able to criticize you, but if you don't let them get away with their BS, they respond by making up lies about you.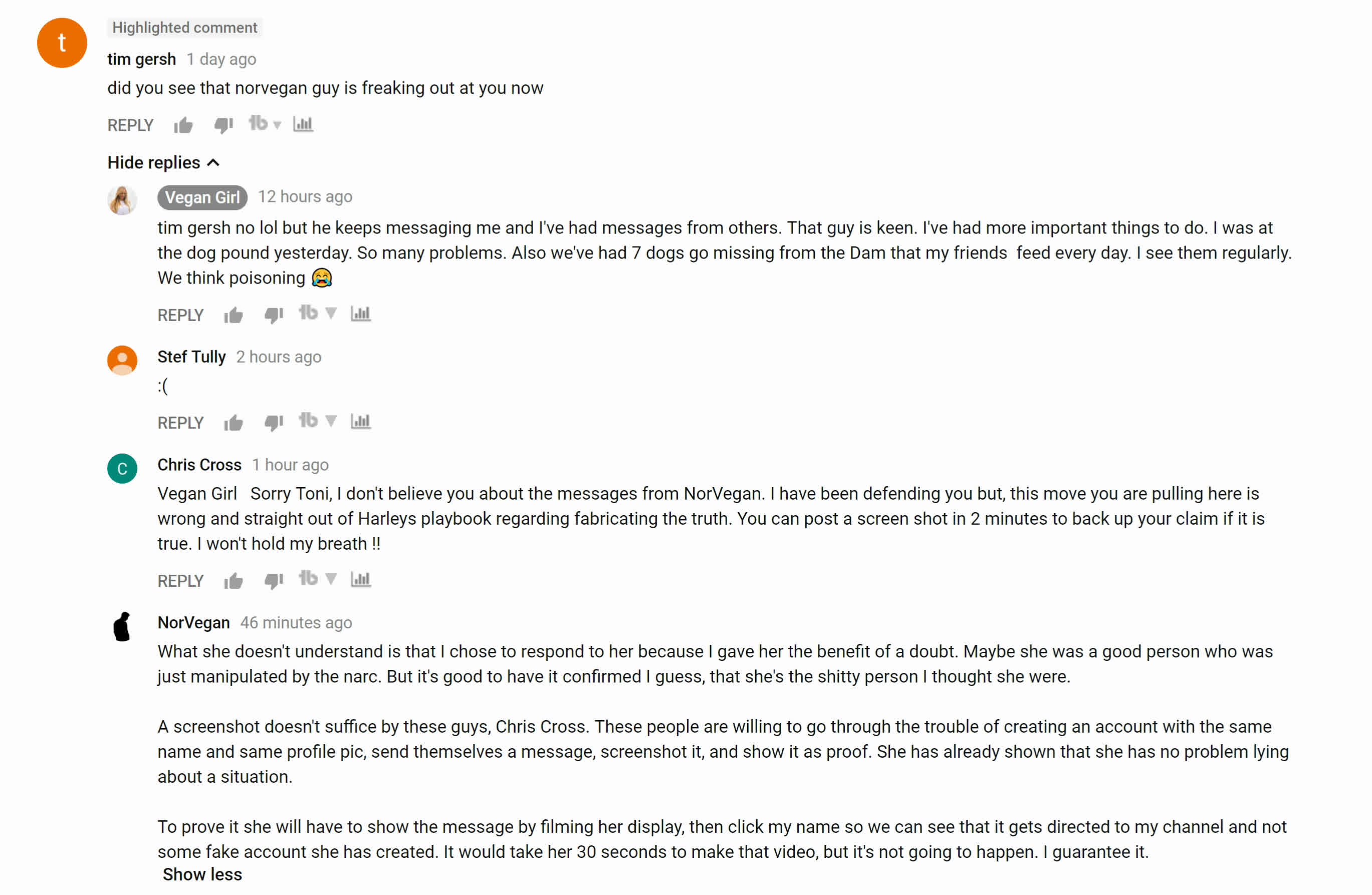 Quote:
"These people are willing to go through the trouble of creating an account with the same name and same profile pic, send themselves a message, screenshot it, and show it as proof. She has already shown that she has no problem lying about a situation.

To prove it she will have to show the message by filming her display, then click my name so we can see that it gets directed to my channel and not some fake account she has created. It would take her 30 seconds to make that video, but it's not going to happen. I guarantee it."
Needless to say, no evidence of these supposed messages was put forward.
---
Previous episodes:
---
Having trouble with playback on DTube?
As DTube is still in beta and is not always working perfectly, I'm also uploading my videos to LBRY. LBRY is also in beta, but in my experience it's more stable.
To watch on LBRY:
Download and install their app: https://lbry.io/
Open the LBRY app and put this in the address bar: lbry://destroyingthecrazy
Press play.
It's also possible to watch the video through spee.ch:
https://spee.ch/destroyingthecrazy
Both LBRY and Spee.ch have a download button. Feel free to re-upload on YouTube at the risk of getting yourself banned from the platform!