THE UNMASKING, Part 3: The Projections - The Series That Got Me Banned From YouTube
Hello Steemians!
Here's the third installment of THE UNMASKING, the series that got me banned from YouTube. As you know from part 1 and part 2, this is the series where I expose raging narcissist, Harley Johnstone.
In this episode I disclose how he projects his own behavior and actions onto others. For many years he has gone above and beyond to "expose" sexual predators in order to "protect" what he describes as young vulnerable women in the vegan community. But as revealed in this episode, he is the sexual predator who targets young women!
What's particularly disturbing is how detailed his accusations are. As I said in the beginning of the episode: if you want to know what Harley is guilty of, you can just look at what he's accusing others of.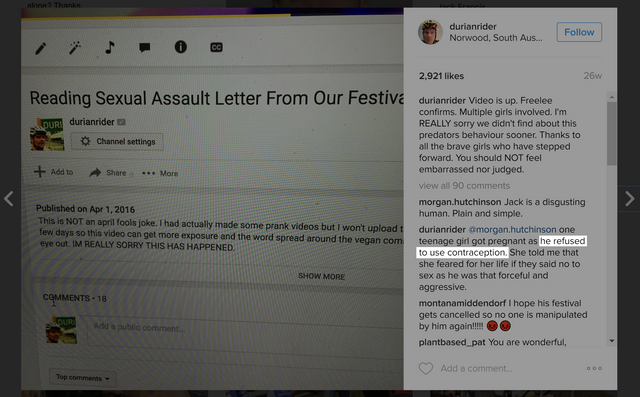 The only person who has had multiple girls coming forward about him in the vegan community on YouTube, is Harley Johnstone.
As with part 1 and part 2, YouTube once again helped this criminal to take down the evidence against him.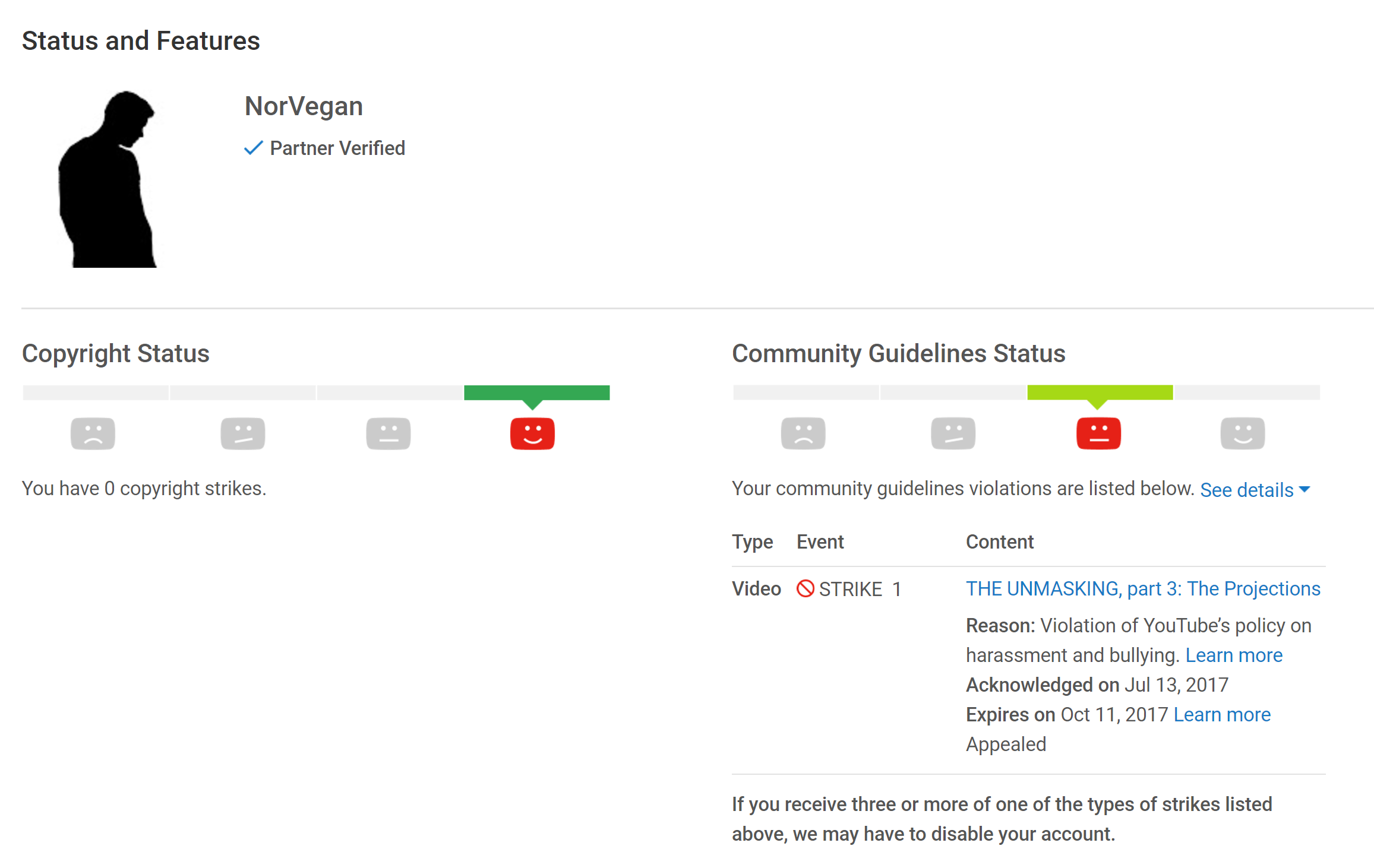 The most ironic part of the take-down was the reason given: Violation of YouTube's policy on harassment and bullying.
Wait what? I only show how this person harasses and bullies others through his YouTube channel, how can that be considered harassment and bullying?
Further in YouTube's community guidelines they have this listed: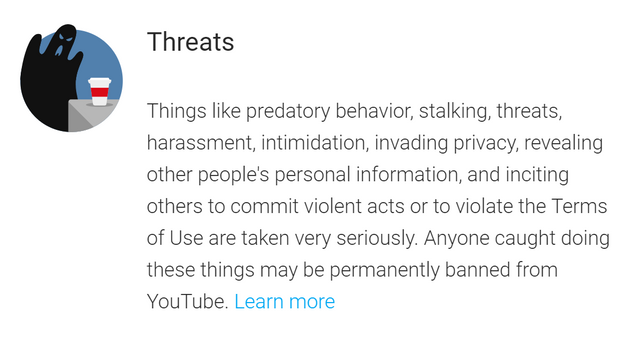 Things like predatory behavior, stalking, threats, harassment, intimidation, invading privacy, revealing other people's personal information, and inciting others to commit violent acts or to violate the Terms of Use are taken very seriously.
Harley is guilty of all of these actions, and I've proven it through my videos! Anyone caught doing these things may be permanently banned from YouTube.
Well, YouTube didn't ban the person guilty of all of this, they banned the person who brought forward the evidence of it.
So to summarize:
It's okay for some YouTube-channels to severely violate YouTube's community guidelines and ToS, but it's not okay for other channels to expose it.
We'll see how that works out for them in the long run!
---
Previous episodes:
---
Having trouble with playback on DTube?
As DTube is still in beta and is not always working perfectly, I'm also uploading my videos to LBRY. LBRY is also in beta, but in my experience it's more stable.
To watch on LBRY:
Download and install their app: https://lbry.io/
Open the LBRY app and put this in the address bar: lbry://theunmasking-part3-theprojections
Press play.
It's also possible to watch the video through spee.ch:
https://spee.ch/theunmasking-part3-theprojections
Both LBRY and Spee.ch have a download button. Feel free to re-upload on YouTube at the risk of getting yourself banned from the platform!