THE UNMASKING, Part 1: The Narcissist - The Series That Got Me Banned From YouTube
Hello Steemians!
Here's the first episode of THE UNMASKING, the series that got me banned from YouTube:
This episode was originally uploaded to YouTube June 1st, on Narcissistic Abuse Awareness Day. It was taken down by YouTube based on a privacy complaint.

You see, the person who is being exposed in this series filed a privacy complaint because I showed a death threat he had sent my partner and I via email.
Let me add that the person in question shares his email address to the public all the time, he has it listed in the about section of his YouTube-channel and he's also sharing it in several of his own videos. There's nothing private about his email address.
Despite this person's constant claims about being "fully transparent", he did not want to be so transparent about the death threats he sends people behind the scenes in his attempts to silence them. I guess his efforts of pretending to be a compassionate vegan don't go so well with sending other vegans death threats?
I also want to point out that YouTube thinks it's okay that one of their users sends death threats to others on the platform, they did nothing about it when we notified them about it. It's not okay however, for the receiving end to show this publicly in a video. Interesting logic YouTube operates by, I must say.
But that's why I've moved over to Steemit and DTube, isn't it?
We made a little video about that: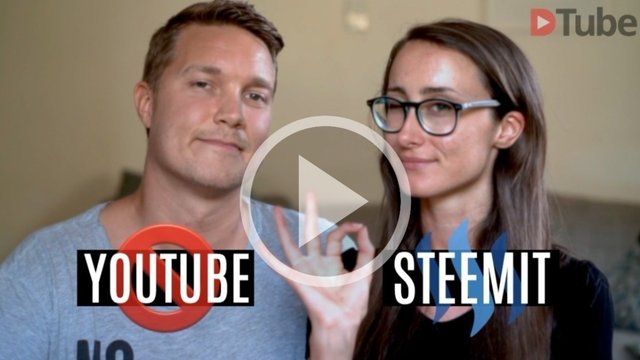 ▶️ DTube
▶️ IPFS
Thanks for the continued support from those of you who have come over with us from YouTube, and to the existing Steemit community for taking action against this abusive narcissist.
Next episode: THE UNMASKING, Part 2: The "Scam Artist"
---
Having trouble with playback on DTube?
As DTube is still in beta and is not always working perfectly, I'm also uploading my videos to LBRY. LBRY is also in beta, but in my experience it's more stable.
To watch on LBRY:
Download and install their app: https://lbry.io/
Open the LBRY app and put this in the address bar: lbry://theunmasking-part1-thenarcissist
Press play
It's also possible to watch the video through spee.ch:
https://spee.ch/theunmasking-part1-thenarcissist
Both LBRY and Spee.ch have a download button. Feel free to re-upload to YouTube at the risk of getting yourself banned from the platform!