STEEM Geek Podcast Episode #77 - 5 Movies That I Think Are Overrated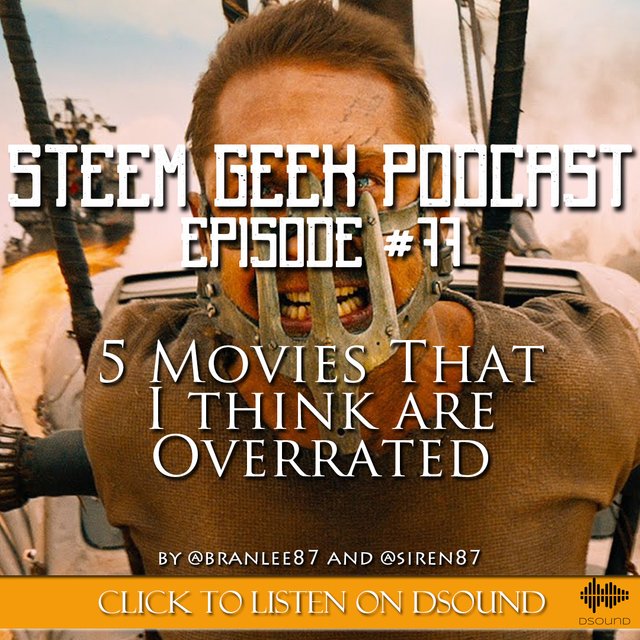 ---
Hey, guys!
The world is made up of different people with varying opinions and preferences. This is especially evident when it comes to movies. What you love may not even be what I like. And with that, I would like to present to you the 5 movies that I think are Overrated!
Just for the record, I enjoyed most of these movies but just not to the level that others did and it is something that I cannot comprehend but yet I accept. So please don't kill me :)
Hope you enjoy this one!
Thanks for listening!
---
Want to start your own podcast show like us?
Or maybe you're a music producer and create your own sick remixes?
Start uploading your awesome content on @dsound for free and join the @dsound community on discord today!
---
Soundcloud Link
---
STEEM Geek Podcast
---

---
@branlee87 SUCKS at
---
BranLee Vlogs!
---
Movie Reviews by @branlee87
---
► Listen on DSound
► Listen from source (IPFS)