Welcome to another installment of my artist apprentice diary.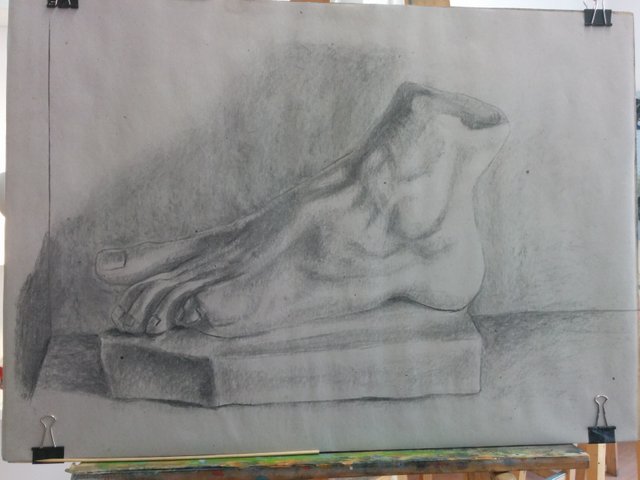 On this occasion another statue of plaster, one with greater difficulty than the previous ones, according to my teacher's words. This time, they (the difficulñties) were the proportions, because our brain tends to make smaller the big spaces with few details and to enlarge those that have more detail, like the toes.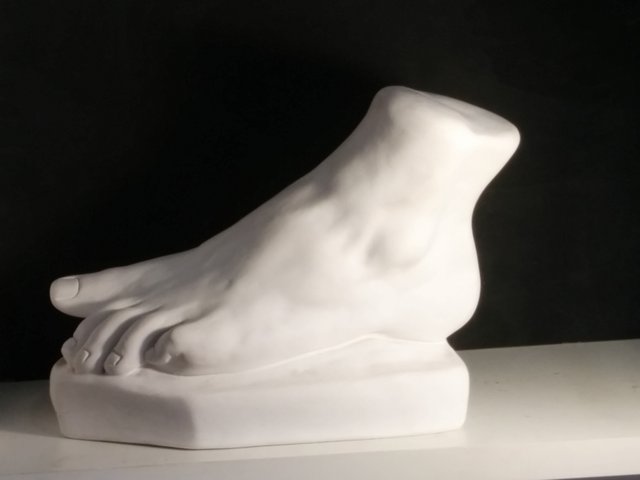 Also, as my teacher explained to me, when we are learning to draw, we tend to try to draw our concept of toes, instead of representing the lines we see in the model. So once I had internalized this learning, I got down to work. Starting with the distances and proportions.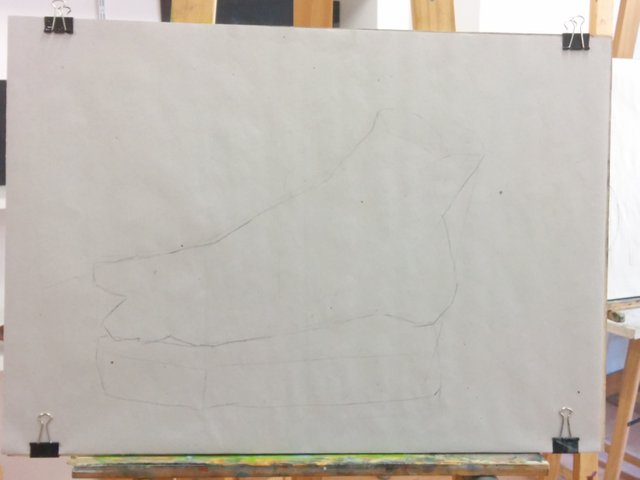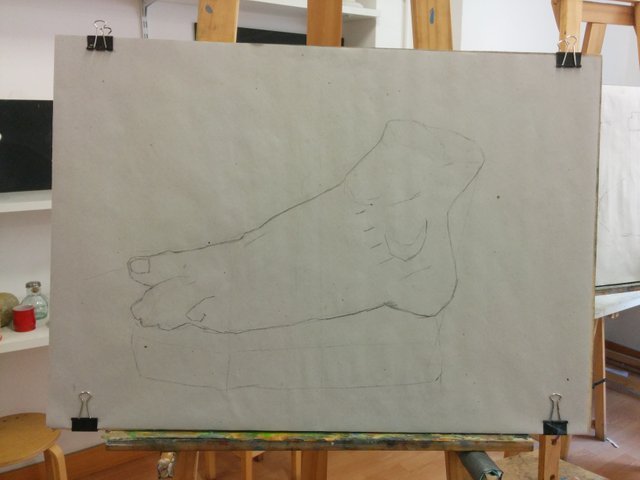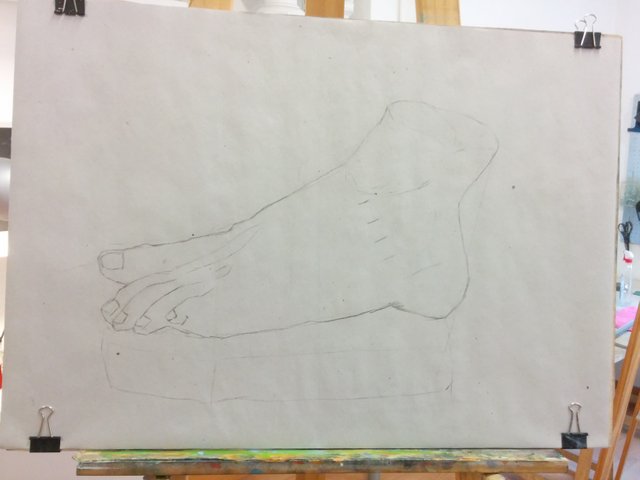 Indeed, my teacher was right, and despite making a great effort not to try to draw the toes, but what my eyes saw, I had to erase them several times and start again. The distances and the dimensions of both were very subtle and the slightest error produced serious visual alterations.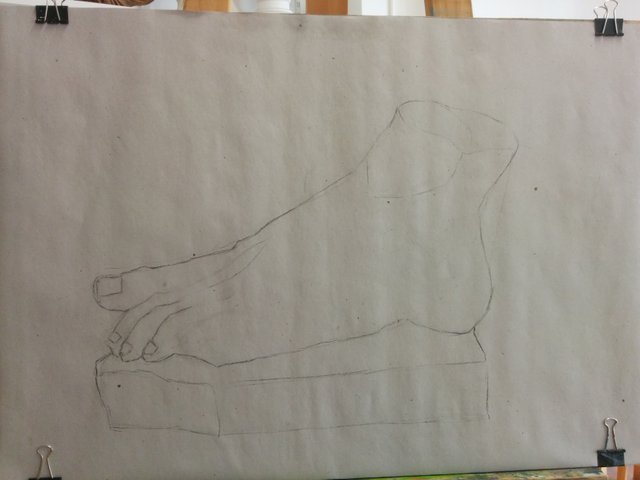 Once I had more or less clear proportions and sizes I began to frame the borders between lights and shadows. I started the task of shading and volume, which is what I like the most.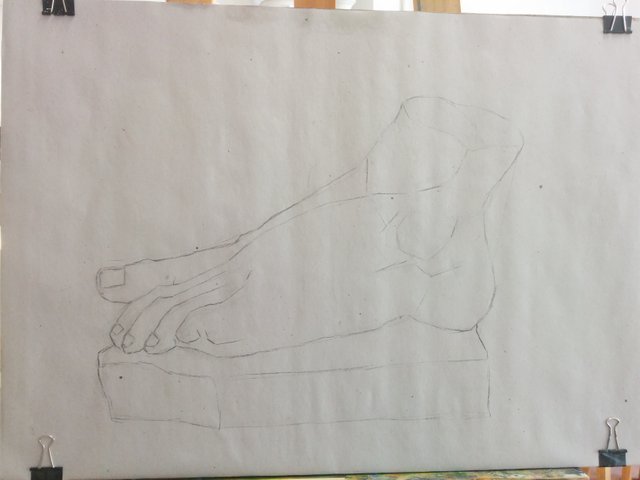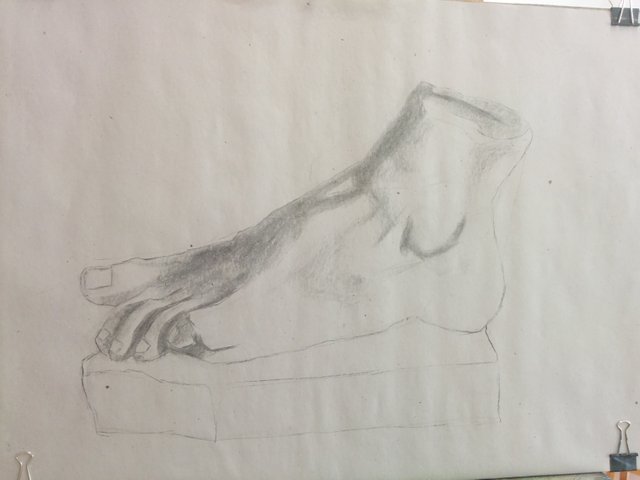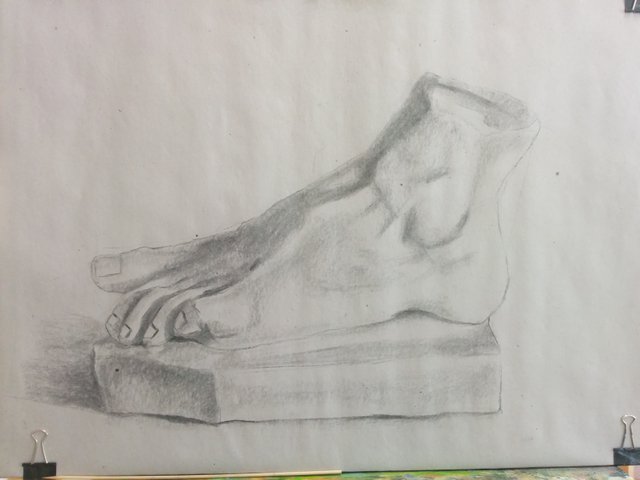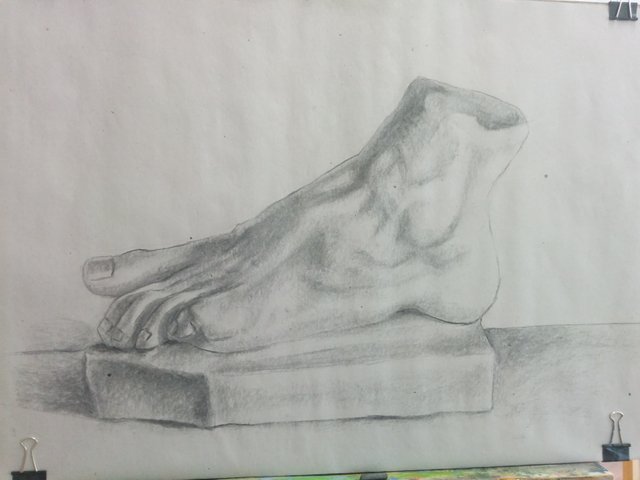 The truth is that this process makes me fall in love. It is almost magical, how the drawing literally comes out from the paper, how one begins to recognize something real among all the stains he has made with charcoal.
The teacher told me to darken the background, to represent the wall and the corner behind the foot. I told him that it would remove contrast to the drawing and flatten it, but the truth is that it was very good.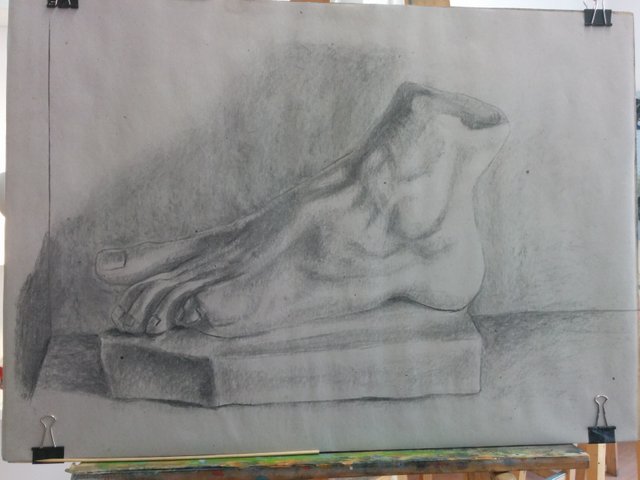 Surely the expert drawers who can read this post see a novice drawing, full of errors and with many corrections to make. Despite that, I am very happy with my drawing and with the evolution that I see on my way. At the moment this is my favorite drawing. I am delighted with the pleasures I am discovering in my learning to draw.
Thank you for joining me on this wonderful path.
Here you can find the previous days:
Day #1 | Day #2 | Day #3 | Day #4 | Day #5 | Day #6 | Day #7 | Day #8 | Day #9