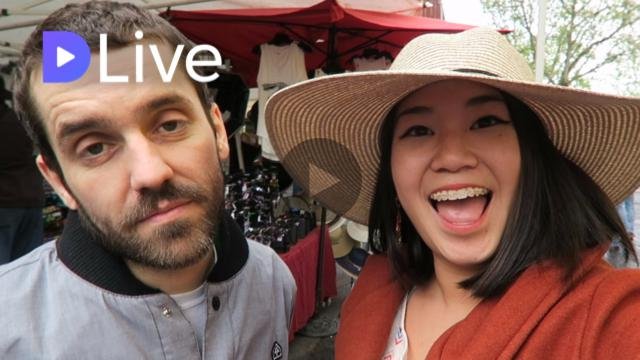 The whole trip as been a blast so far. I really enjoyed reconnecting with @karensuestudios as well as meeting two of Karen's friends, @muffintuesday and Wasana.
The first thing we did in Portland was to hang out at Saturday's Market, which are now ironically held on Sunday. I love Portland so much!
There's so much I could say about this trip, yet the only thing I feel like mentioning is that Steem is always on my mind no matter where I am or what I do.
Steem is definitely a great tool to better the world and that why I'm always promoting and improving it!
100% Upvote On The Best Comment
I'll give a 100% upvote on the best comment done under "Steem: Explain From A To Z". I might give more than just one upvote. People have until this post is payout to comment.
Last time I did such a contest only one person commented and received a vote that is now worth 40$+.
Youtube Version
Understanding Steem
Some Of My Previous Posts
I'll eventually re-work this whole series and maybe make it into a video.
Why I love Publishing On DLive.io!
To learn more click here!
Thanks Karensuestudios!
50% of the profit of this post will go to @karensuestudios!
My video is at DLive