Video: some thoughts on the DLive exit and the Hard Fork 20 resource credit system
To summarize the video, if there's anything beneficial we can learn from the DLive situation is that tokenomics matter and companies want control. SMTs may be more important that some people realize. Also, Hard Fork 20 is coming on September 25th and code changes are still happening when we're only days away. Let's prepare ourselves for some potential rough times as we work through the new resource credit system described in the release notes.
Original DLive Exit Post (click show to read it): DLive is joining the Lino blockchain, moving away from Steem
Trending DLive posts right now.
Related posts I found interesting:
An Objective look at Dlive's exit
Dlive is Leaving: The Reason A Farce And STEEM Won't Miss It A Bit
How to remove DLive from your Authorized Apps
How do you like DLive now?
'DLIVE - THE BREAKUP'
My thoughts on Dlive leaving Steem
What about Vimm.TV as a streaming option? Maybe. Check out @vimm
---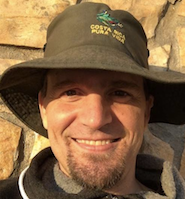 Luke Stokes is a father, husband, programmer, STEEM witness, DAC launcher, and voluntaryist who wants to help create a world we all want to live in. Learn about cryptocurrency at UnderstandingBlockchainFreedom.com







I'm a Witness! Please vote for @lukestokes.mhth