DigixDao (DGD): The Extended 5th Wave Could Have Alternate Scenario Implications

SUMMARY
DigixDao (DGD/BTC) initial impulse rise resulted in a near vertical wave 5 extension. Such an extension should be a bit of a warning sign for a very deep retracement as had be shown already in previous posts. However, the below chart shows an abcde option where wave A had retraced well witin the prior wave 4 level and if Bitcoin persists is upping the sentiment, this triangle has a primary count chance to breakout.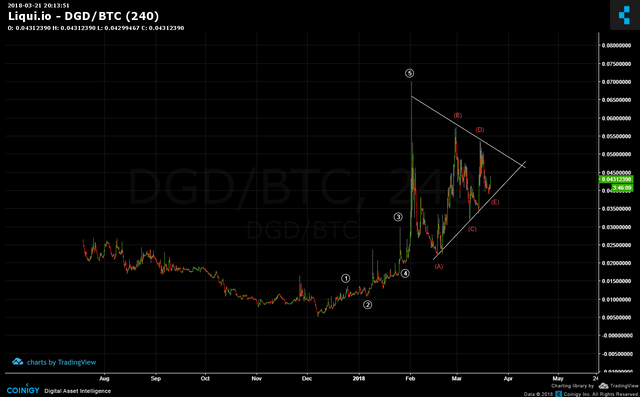 Similar but different way of labeling is to consider the correction as a complex combination of WXY (blue) and with the Y as a triangle abcde. This would require more time for the completion of c,d and e waves.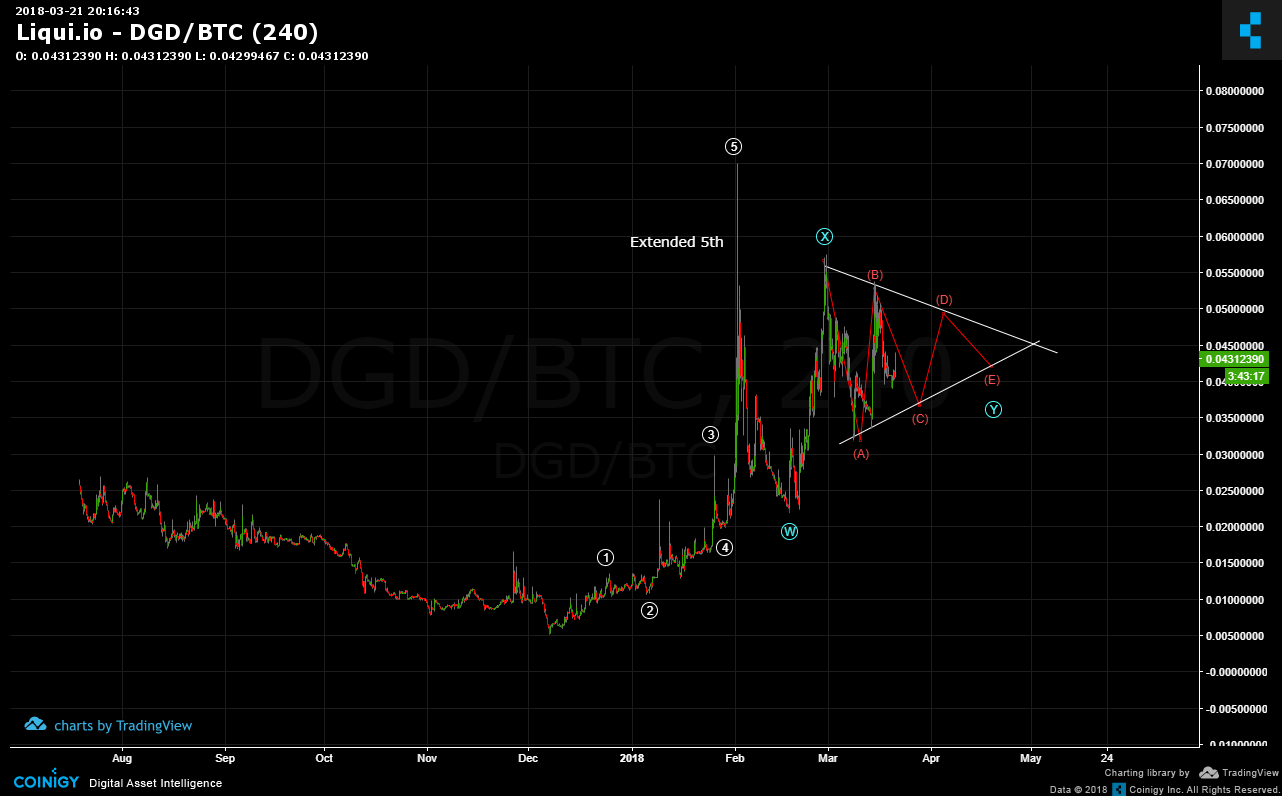 The extended 5th often retraces to priro wave 2 levels and this DGD/BTC pair could aim for that level so be aware and not be broadsided.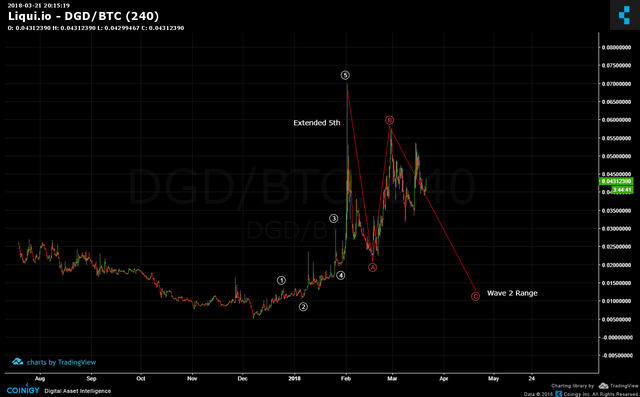 Legal Disclaimer: I am not a financial advisor nor is any content in this article presented as financial advice. The information provided in this blog post and any other posts that I make and any accompanying material is for informational purposes only. It should not be considered financial or investment advice of any kind. One should consult with a financial or investment professional to determine what may be best for your individual needs. Plain English: This is only my opinion, make of it what you wish. What does this mean? It means it's not advice nor recommendation to either buy or sell anything! It's only meant for use as informative or entertainment purposes.
Please consider reviewing these Tutorials on:
Elliott Wave Counting Tutorial #1
Elliott Wave Counting Tutorial #2
Elliott Wave Counting Tutorial #3
Laddering and Buy/Sell Setups.
Laddering Example with EOS
Tutorial on the use of Fibonacci & Elliott Waves
@haejin's Trading Nuggets
Essay: Is Technical Analysis a Quantum Event?
Follow me on Twitter for Real Time Alerts!!
Follow me on StockTwits for UpDates!!
--
--