Pay It Forward Entry - Week 15

This is my submssion for the Pay it forward Curation contest run by @thedarkhorse and @pifc.
Well, it's great now that the level cap for the REP for the curation is raised to 55 (reading back on that sentence, that was a really really clumsy wording... too many "for", but I'm sure readers won't go crazy). That means I can keep an eye out for higher REP authors that I had in the past passed over, but it wasn't required for my two choices for this week as I had managed to collect them before I knew of the REP raise!
So, this week, I have two doodlers... Not sure how that happened, but there were stories linking them to me, they were not found by random searches of the "New" unfiltered feed.

Doodles with colour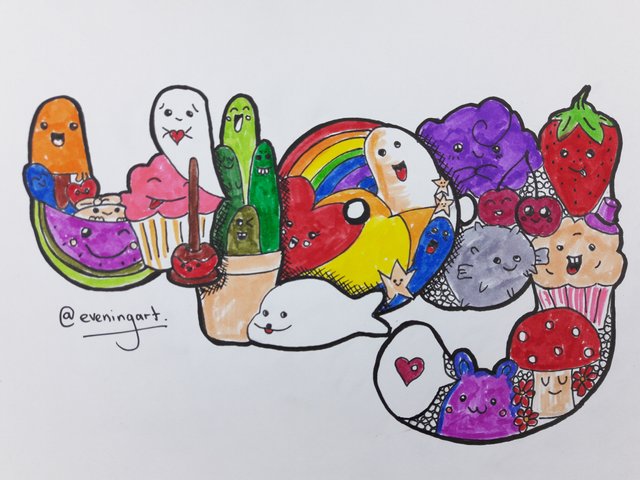 Doodler number one is @eveningart (REP 51, damn it I did need the REP increase, when did she move up in REP?). Anyway, back on topic. @eveningart is part of the @dreemsteem Minion Army which is currently churning out worthy minions via the @welcomewagon Steemit on-boarding account. I'm sure that minions would be a better description of the graduates, but apparently they call themselves Seniors, which leads me to think that they are all blue-rinse, walking frame rebels!
In this featured post, @eveningart has sketched up a delightful collection of Kawaii (which apparently means cute in Japanese!) characters. There is a nice video of the creation process (which I always enjoy watching), and short description of the tools that she used.
Ulog 10: Ulog Doodle Contest Entry
If you are also interested, she has done a really interesting "How to" for shading, however it is too close to payout for me to feature!
How To Draw: Beginner's Guide to Shading

Doodles in black and white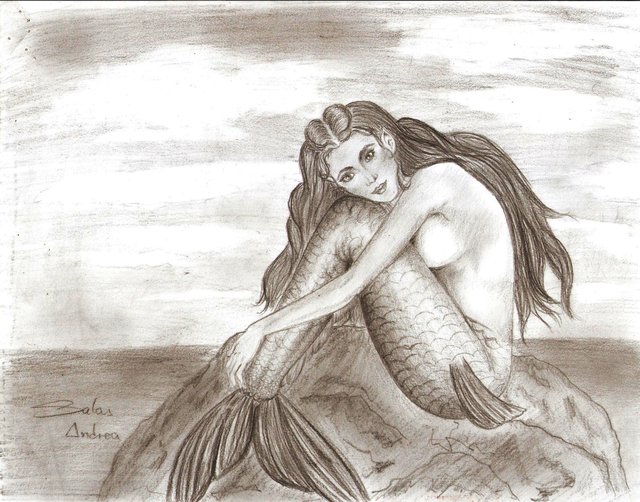 @andreasalas (REP 31), is a relative newcomer to the Steemit platform, but she has been posting great sketches that she has done in the past or has recently completed. This particular post, Sirens of the Sea was an entry for the Art Explosion contest which had the theme of Mythology.
Again, there is a step by step of the creation, which seems to be something I always seem to look for in the visual art posts. I hope this makes up for the relative lack of words!
I trying to figure out how I came across this account, but it seems I must have tripped over it when curating music posts for @classical-radio. She appears to have many guitar friends that resteem each other's works, and so I must have seen a sketch of their's when I was looking at the guitar accounts!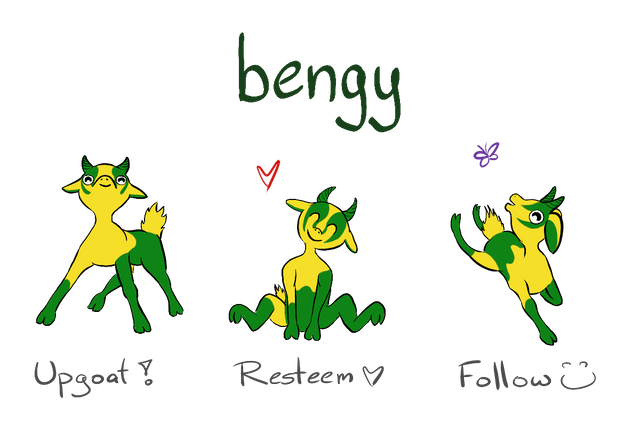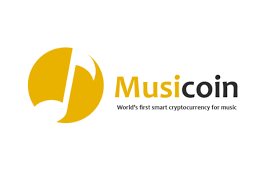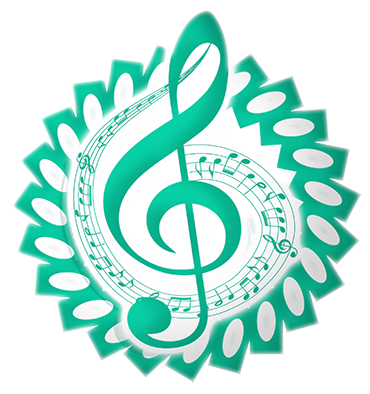 The classical music community at #classical-music and Discord. Follow our community accounts @classical-music and @classical-radio. Community Logo by ivan.atman



Join us @steemitbloggers
Animation By @zord189

Upgoats by ryivhnn
Account banner by jimramones

---
Posted from my blog with SteemPress : http://www.gamerjokerbreadder.com/2018/07/13/pay-it-forward-entry-week-15/
---