My Easiest and Successful Crypto Trade Ever!
Today I made my easiest and successful trade ever on Poloniex using Coinigy. 
In my previous post, I showed you how I messed up with my evening trades and hopefully it worked much better this morning with a $17 profit earned in 5 minutes.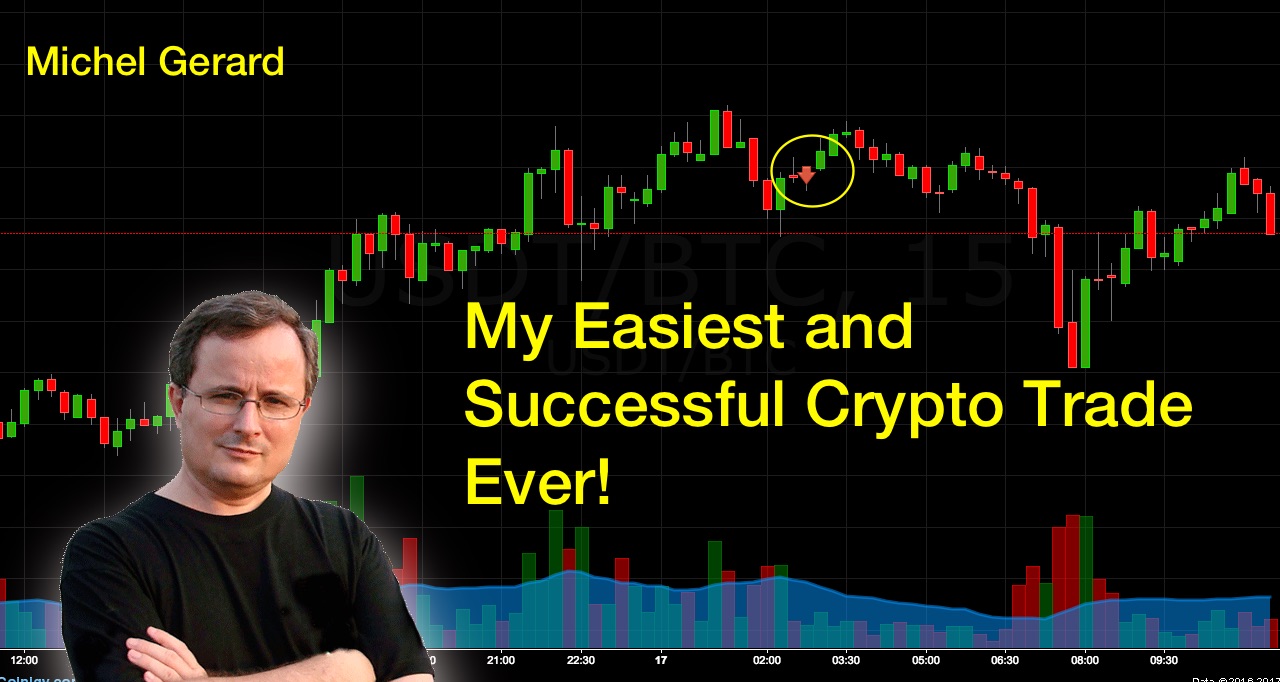 My Easiest and Successful Crypto Trade Ever!

This post is part of my trading journal where I learn to trade crypto currencies every day. Today I have very little merit with this trade because what I did is just sell my Bitcoin, which was having a huge pick, in Tether or USDT.
I use Coinigy to look at charts and place trades, if you would like to try Coinigy please use my referral link https://www.coinigy.com/?r=842aeb1c because I will get $15 if you purchase later on.
BTC/USDT Trade

As I saw that Bitcoin was going crazy high, I thought, "Why not just sell my Bitcoin for Tether and get an instant profit?"
I just placed my trade with Tether (USDT) and waited about 5 minutes for it to execute.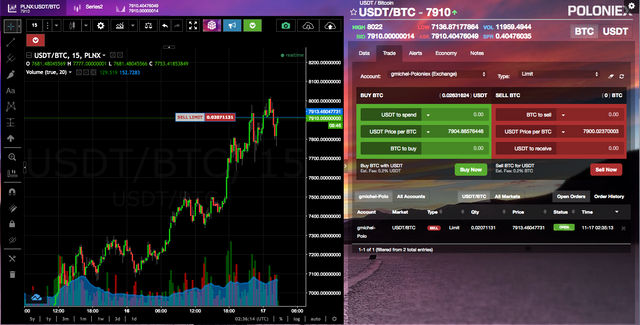 I was able to get 162 USDT for my Bitcoin, which is $162 as it is equivalent to the US dollar.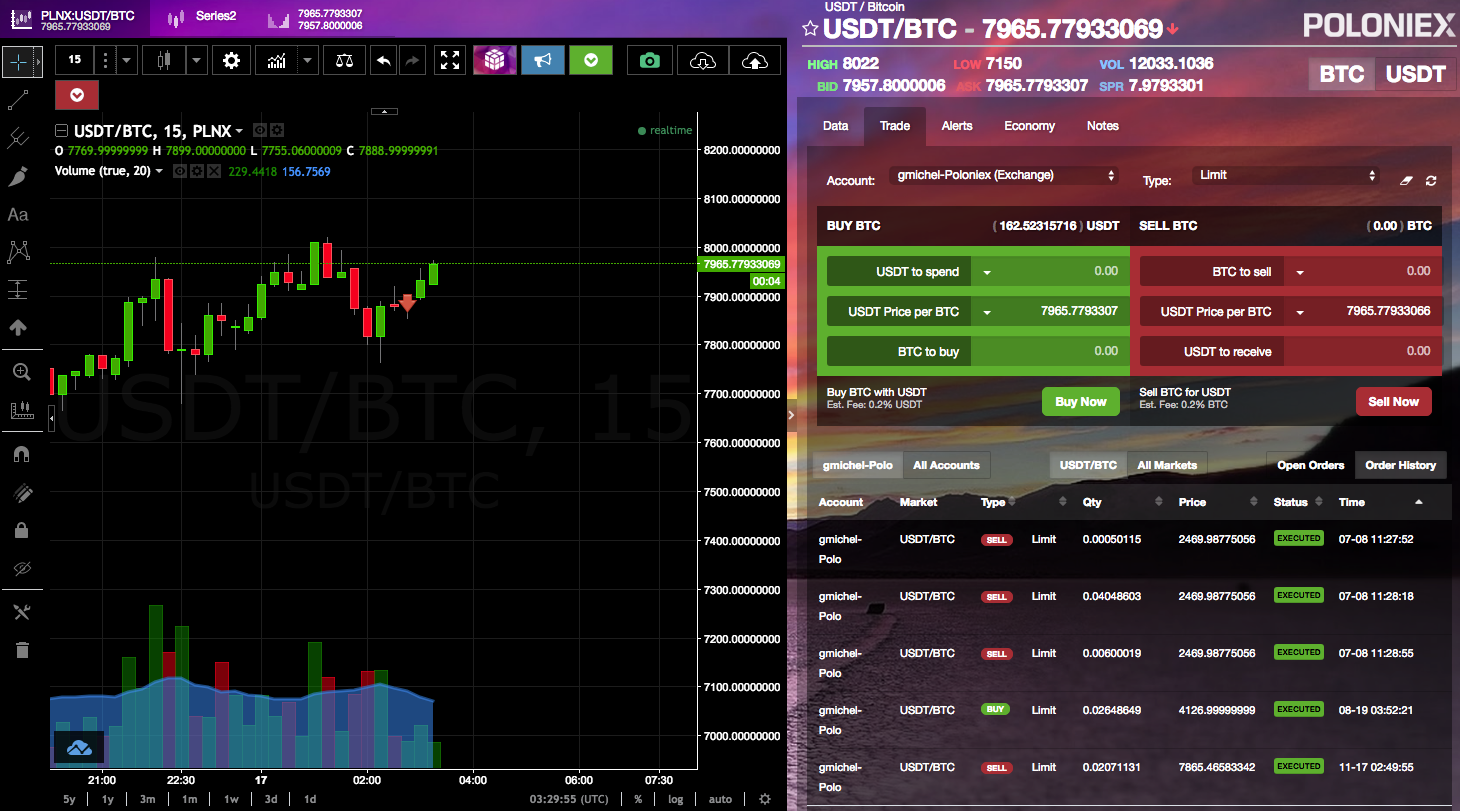 This trade was successful because yesterday the value in my Poloniex account was $145 all in Bitcoin and by just selling them, the value raised to $162.
That's a $17 profit and what I'm going to do now is trade pairs with USDT, specifically Ethereum to try to grow the account.
When Bitcoin takes a dive again, then I will be selling my Tether for Bitcoin.
I hope this post is useful for you to see that sometimes trading cryptocurrencies is very easy.
I am a student of the cryptocurrency trading course and if you are interested to join, use coupon code "michelsentme" at check out, I will get a small commission and you will get a 20% discount.
You might be interested to read my previous crypto posts on Steemit:
How I Messed Up 3 Crypto Trades Before Going to Bed
Three Successful Crypto Trades, But a Recurring Issue!
Four Crypto Trades Today: 3 Successful / 1 Fail
20 More Altcoins to Consider for Investing Long Term
10 Altcoins to Consider for Investing Long Term
Four Crypto Trades with Coinigy
My First Successful Crypto Trade!
Would you upvote this post and follow me for more because this will encourage me to make more posts about my crypto trades like this one?
Michel Gerard