Three Successful Crypto Trades, But a Recurring Issue!
Today I'd like to share with your 3 crypto trades I made that were successful, but I did not profit as much as I could have because of what you will see below.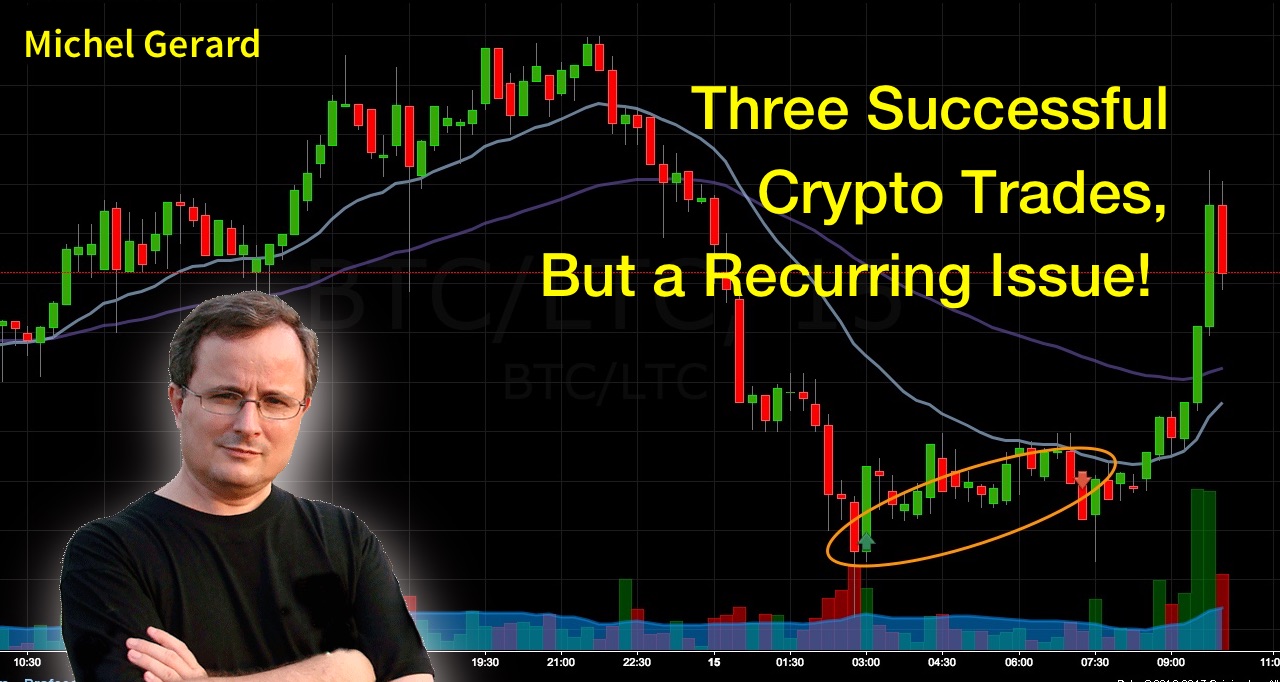 Three Successful Crypto Trades, But a Recurring Issue! 
I am a beginner day trader and these trading posts I write are for my own trading journal that I share with you. If you are a beginner like me, I hope this helps, and if you are experimented I welcome your feedback.
I use Coinigy to look at charts and place trades, if you would like to try Coinigy please use my referral link https://www.coinigy.com/?r=842aeb1c because I will get $15 if you purchase later on.
BTC/OMG Trade

The first trade I made was for OmiseGO (OMG). The chart showed that it was at bottom and in the process of going up so I bought 25% of it. After an hour going up it started going down.
So I thought, "No panic, don't exit right now, I'm going to monitor it closely."
One hour later it was going nowhere and as I was going outside, instead of setting a stop loss below my entry, at a loss, I just decided to sell.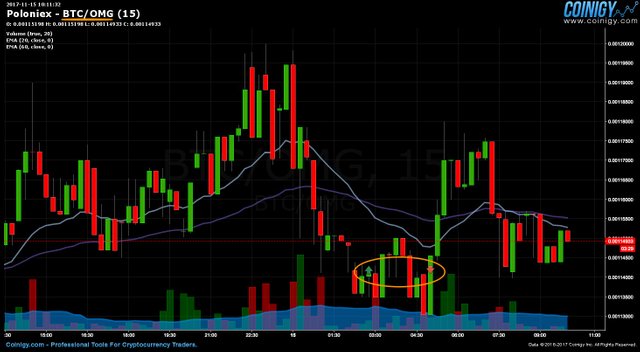 This trade was successful in the sense that I didn't lose anything as I sold at the same price I bought, and was free to go outside without worrying about it.
Look at what happened soon after! A huge pick and if I had stayed at the computer I could have made a nice profit.
Oh My God!
BTC/LTC Trade

I entered that Litecoin (LTC) trade when it was at bottom and it slowly went up. Then it was time to go to school to pick up my daughter and as it was going down and I couldn't monitor or put a stop loss without losing more profit, I just exited.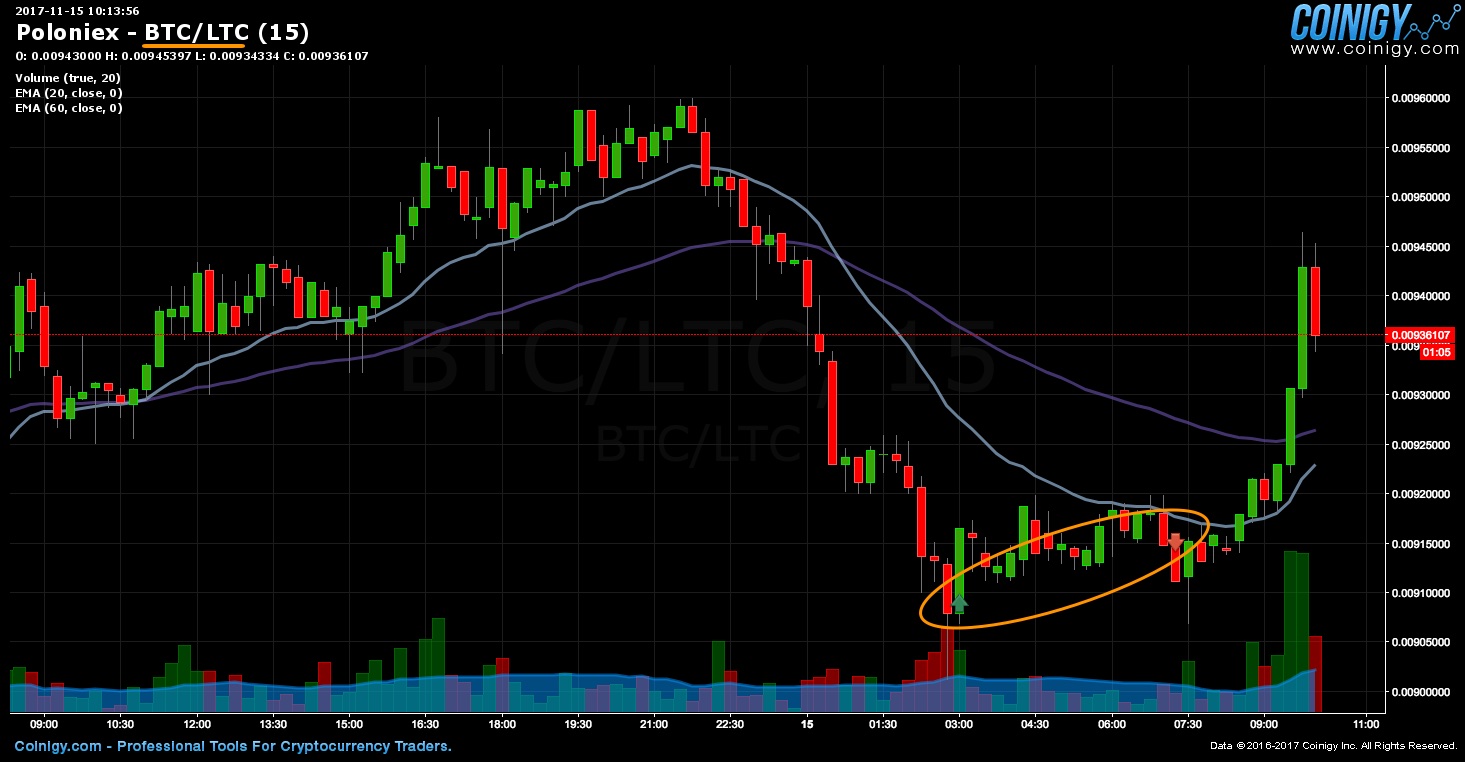 See what happened just after! The same thing as for OMG, a huge pick where I could have had a much better profit.
BTC/ETH Trade

I entered a bit late on this Ethereum (ETH) trade as it was starting to go up again. After two hours and a half, it started to decline and it's when I sold. That was a good move as it continued to go down and down.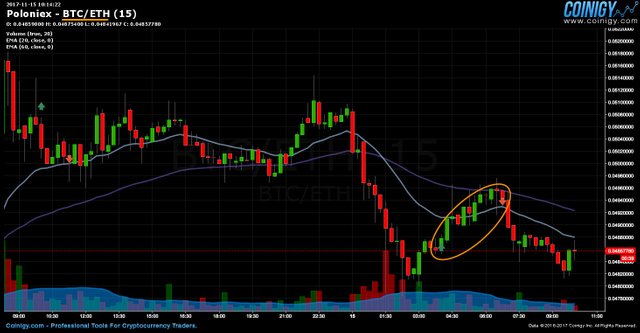 After these 3 trades and the ones I made before, there is a common issue, which is that when a trade is starting to be problematic and needs my attention, then I have to go outside for the other commitments that I have. The only choice I have is to place a stop loss minimizing my loss and profit, or just exit the trade.
I hope this post is useful for you to see what issues I face in my day trading and maybe use it for your own benefit.
I am a student of the cryptocurrency trading course and if you are interested to join, use coupon code "michelsentme" at check out, I will get a small commission and you will get a 20% discount.
Would you upvote this post and follow me for more because this will encourage me to make more posts about my crypto trades like this one?
Michel Gerard