Four Crypto Trades Today: 3 Successful / 1 Fail
Would you be interested to see the four crypto trades I made today because this might help you get the confidence to get started like myself?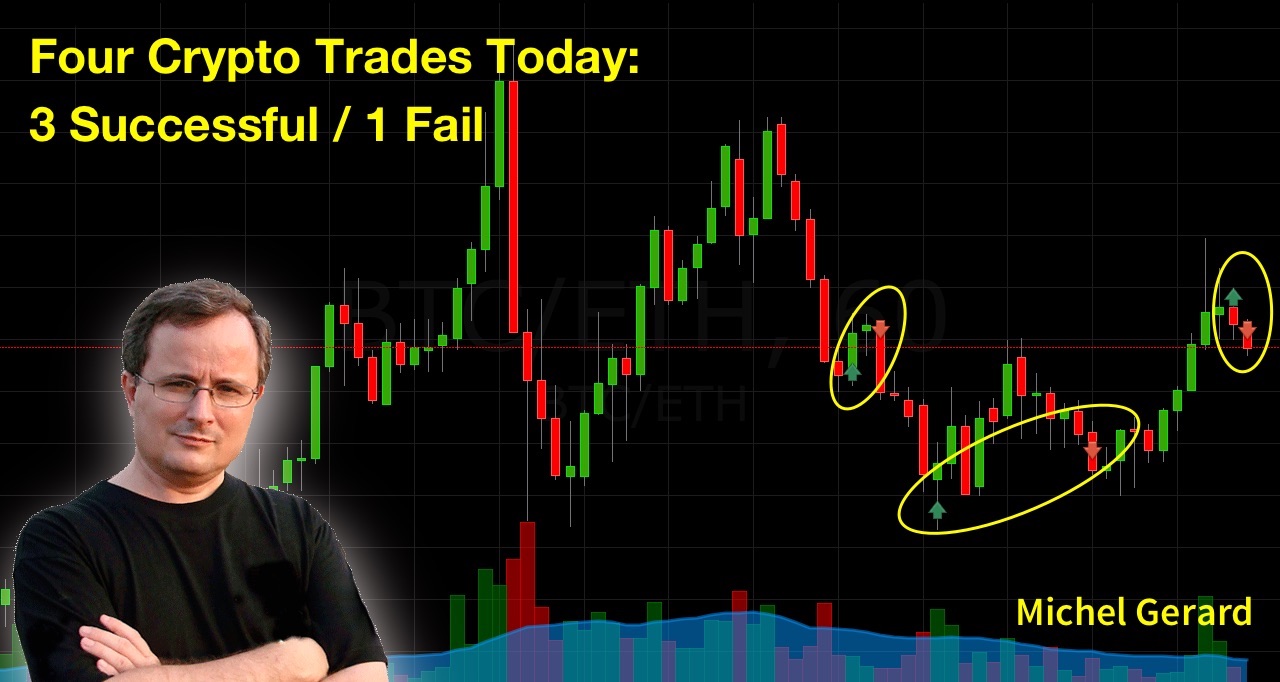 Four Crypto Trades Today: 3 Successful / 1 Fail

The first thing I did this morning is to browse the different pairs to see which ones would have a good potential for me to trade today. I selected Golem and Ethereum. 
I use Coinigy to look at charts and place trades, if you would like to try Coinigy please use my referral link https://www.coinigy.com/?r=842aeb1c because I will get $15 if you purchase later on.
BTC/GNT Trade

I entered this trade at a bottom and it did nothing for 45 minutes, then a big surge in the green where I immediately sold. To be honest, I was prepared to see it dive, but it went the other way hopefuly.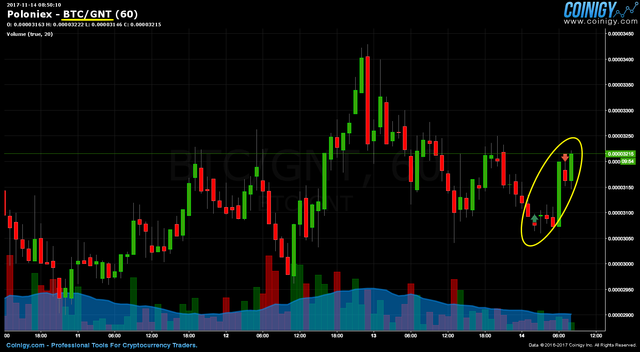 BTC/ETH Trades

Ethereum is one of the cryptocurrency that I will trade every day because there is a lot of volume and movements up and down, so it's easier to predict how it might go.
I made 3 trades with ETH today, two were successful and the last one failed.
The first one was very short. I placed the buy feeling it was going up, which it did, and as I saw it was trending down I sold.
The second trade was much longer as I entered again when it hit bottom. It didn't go as high as expected and as it was going down and the reversal didn't happen, then I sold at a small profit again.
I completly messed up the third trade. I wanted to enter as it was raising again, but the order was not filled, so I cancelled it and put a new one. This new one didn't go through immediately, but did when I tried to cancell the order. Unfortnatelly it was filled when at the top. As it was going down again, I decided to just sell at a very small loss.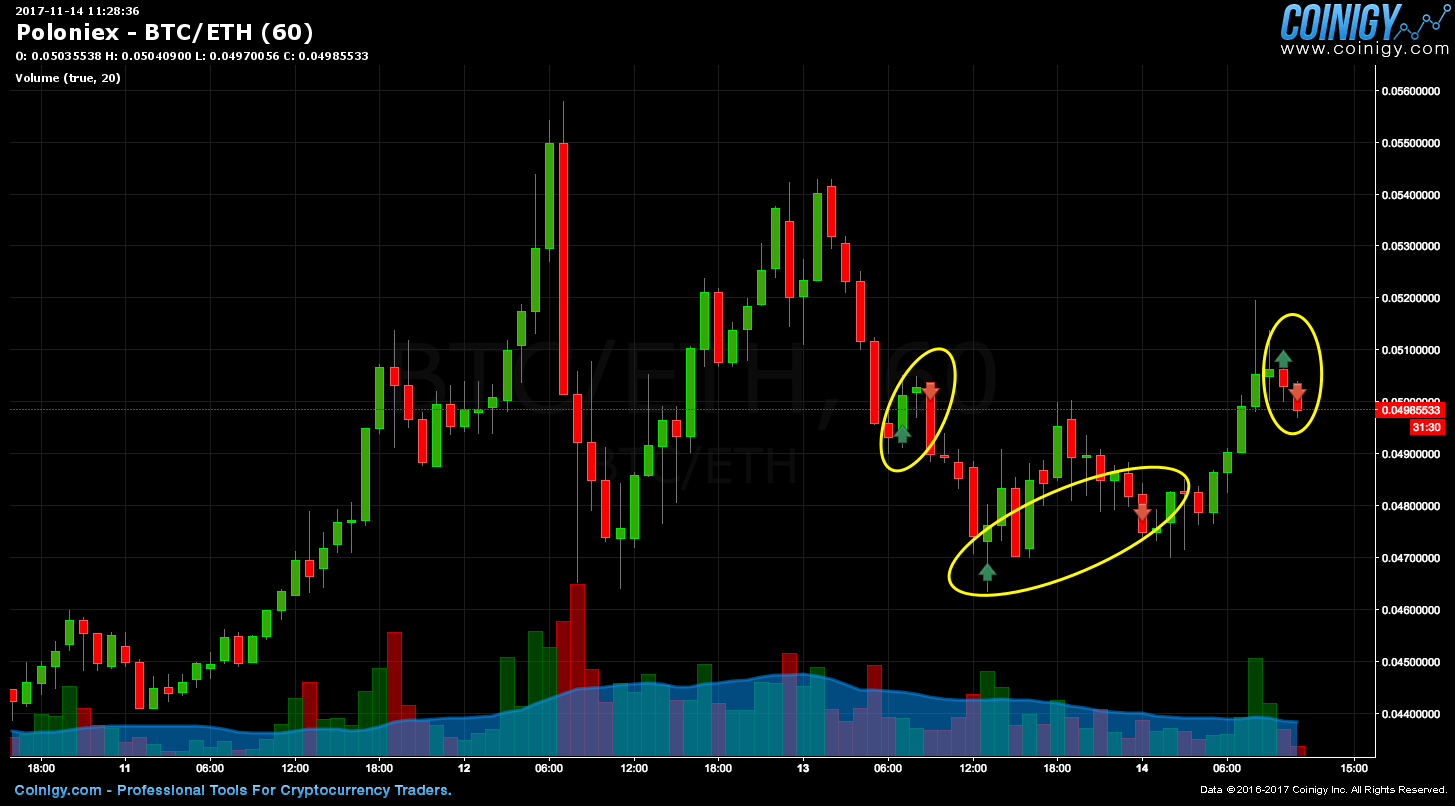 Today, I've experienced some delay with Coinigy, thinking the buy or sell didn't go off when it did, and then believing that it did when it didn't...  
I hope this post is useful for you to see what a beginner can do taking baby steps in day trading.
I am a student of the cryptocurrency trading course and if you are interested to join, use coupon code "michelsentme" at check out, I will get a small commission and you will get a 20% discount.
Would you upvote this post and follow me for more because this will encourage me to make more posts about my crypto trades like this one?
Michel Gerard