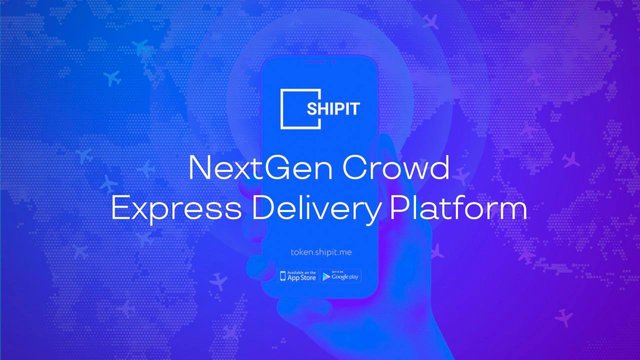 Last airdrops analyzed by us:
Worldopoly | Swiss Alps | Datecoin | CryptoPolice | Selfie GO oraz Clash & GO | Superbloom | Bubbletone | DNN | Sparta | McFly
---
Shipit - Uber among courier shipments
I think we all know Uber. This is a technology platform that connects drivers with passengers using the smartphone application. Thanks to the fact, we do not have to use expensive taxi corporations coming back for example from a club in the middle of the night. What will be if we use this brilliant idea in packages delivering. Shipit was the first company which had decided to did it and created an app that connects consignments of shipments and travelers from around the world.
For example, the cost of sending documents from Moscow to New York may exceed the value of the package many times. Thanks to Shipit, we will be able to find a person who is just going on such a trip and will deliver our shipment for a much lower amount of money and will earn for this service. And here SHPT tokens will be useful, which will be using for settlements between the parties.
Shipit combines the best ideas and practices of courier services, crowdsource services and crowdshipping services.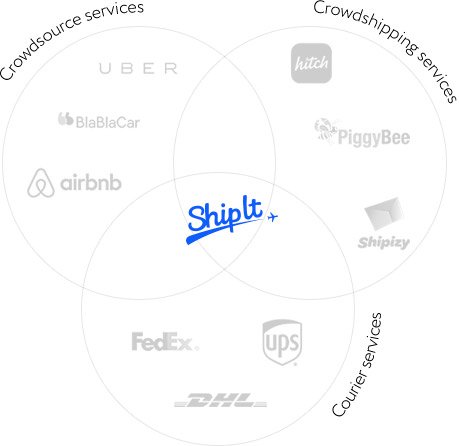 How it works?
The application is very simple and intuitive. All you have to do is to take a picture of the item you want to send, give the points: extraction and destination, size and value of the item and the price we are able to pay. The system will match the entered data with traveler's data and suggest the best connection. We will be able to choose our "supplier", communicate with him and track your package during the trip. Users will be verified and evaluated, which will reduce the risk to a minimum.
In summary, we have another brilliant idea using blockchain and cryptocurrencies in our daily lives. The project is highly rated (shown below) and lead by an experienced team.
I invite you to watch a short movie showing the project. More information about it can be found in whitepaper and on the website.
To find out about the bounty campaign visit Bitcointalk.
Rating on IcoBench - 4,9/5
Rating on IcoMarks - 8,8/10
---
Numerical data:
| Name | Info |
| --- | --- |
| The general quantity of created tokens | 500 000 000 |
| Quantity of tokens in ICO | 240 000 000 |
| Quantity of tokens to be dealt in airdrop/bounty | 25 000 000 |
| The amount of tokens available for airdrop | 30 |
| The current value of the token | 0,1$ |
| The value of tokens possible to receive | 3$ |
| Expected date of receipt of tokens | after ICO |
| The time it takes to receive tokens | 2 min |
---
Description of steps necessary to take part in airdrop:
Follow the instructions of the bot:
Join to telegram,
Follow on twitter,
Like on facebook,
Enter your details: facebook url, twitter url and ETH wallet address.
---
To be up to date with the projects found by us, we invite you to like our fanpage:
Facebook
Twitter
Instagram
LinkedIn
Have a good hunt and hear you soon!
~ Maurycy
https://bitcointalk.org/index.php?action=profile;u=1901169