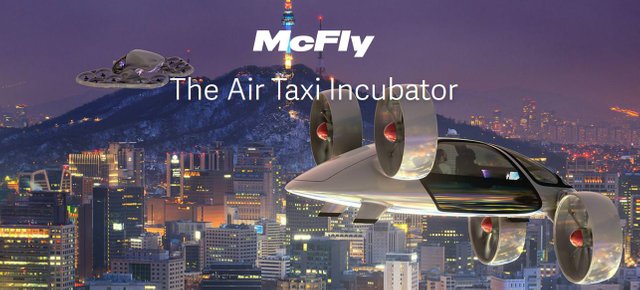 Airdrops analyzed by us
LibertyLance
Investa
Spindle
BitNautic
BoatPilot
Shopiblock
BCharity
Modex

---
The Air Taxi Incubator

The McFly.aero project is the transport industry and more specifically with passenger transport using air taxis. The project is to operate strictly in technology and be a business incubator. He plans to create a community of experts and entrepreneurs to develop this emerging market as effectively as possible. It is to support companies that will sell and service the passenger market and related products, technologies and services in this industry. The project is also to support research and development centers for flying vehicles as well as mobline applications and additional services.


Why exactly this industry?

The air taxi industry is in its early stages of development. The first test place was Dubai. The emergence of such services is a matter of months, because they solve the problem of congestion in the largest cities in the world. The market worth over USD 1 trillion has very few places where entrepreneurs can get support. More such places are needed.


The internal currency to support the entire system is to be McFly token. It will be a functional token, having an exact value in use i.e. for one McFly token you will be able to navigate for a minute with a flying vehicle.
The next project plans in 2018 are:
perform a information campaign and McFly token distribution
presentation emerging aircraft prototypes from Consortium members operated through a blockchain-based software and test mobile application.
grow of Consortium participants, McFly chapters in cities, participants in chapters
For more information about the project, please read whitepaper and the main project.
---
Numerical data
| Nazwa | Info |
| --- | --- |
| The general quantity of created tokens | 1 800 000 000 |
| Quantity of tokens in ICO | 1 260 000 000 |
| Quantity of tokens to be dealt in airdrop | 9 000 000 |
| The amount of tokens available for airdrop | 150 |
| The current value of the token | 0,085$ |
| Expected date of receipt of tokens | august 2018 |
| The time it takes to receive tokens | 1 min |
| Tokens value from airdrop | 13$ |
---
Description of steps to take part
Join Telegram
Join project telegram
Enter your name
Enter your ethereum adress
Enter a link to your Twitter
Observe the project on the telegram
---
To be up to date with the projects found by us, we invite you to like our fanpage:
Facebook
Twitter
Instagram
LinkedIn
Have a good hunt and hear you soon!
~ Grzegorz