Welcome to Cook with Us #16!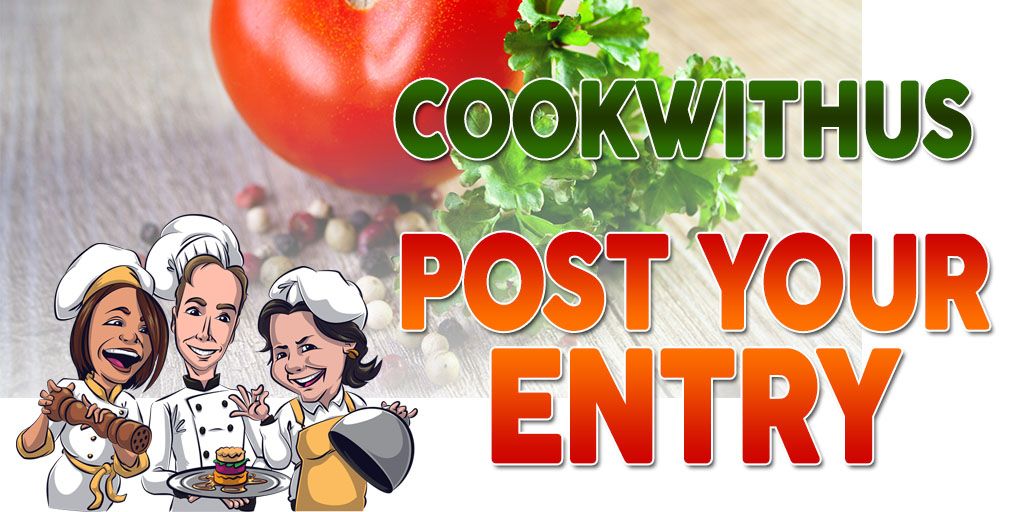 Please watch for the next newsletter that's coming out in a few days which will include an updated calendar with additional themes.
The theme for Cook with Us #16:
Pizza
No Mystery Theme this Week
Pizza is without a doubt the world's most favorite food. While people have been eating flatbread with toppings since ancient times, it was not until the tomato made its way from the Americas to Italy that something resembling what we consider pizza today was invented. Although it did take a few hundred years for the tomato to be accepted in Italy as a food. When it first arrived, people thought it was poisonous. The people of Naples, Italy are credited with creating the modern pizza with bread, tomatoes and cheese. Probably the most famous pizza of all time is the Margherita pizza created for Queen Margherita's visit to Naples in 1889. The Margherita pizza is topped with tomatoes, mozzarella cheese and basil. These ingredients are the same colors as the Italian flag. source
This week the Cook with Us team, @chefsteve, @pandamama and @offoodandart, would like to see your favorite pizza. Let us know any unique facts about how pizza is made in your part of the world. Also share with us how pizza is evolving where you live. Since there are so many variations of pizza there will not be a mystery theme this week.
---
The Cook with Us Calendar
You can plan ahead! Below is the Cook with Us Calendar. More themes to follow in the next few days.

---
Cook with Us is on Discord

To join, please follow the steps below.
- Create a Discord account if first time on Discord. It's best to use your Steemit username.
- Download the Discord app which can be found here.
- Click on this link to join the Cook with Us channel.
---
The Cook with Us Contest
The Cook with Us team is very excited to welcome you and look forward to getting to know you as we cook or create dishes together. It is our intention to build a community of people that enjoy cooking and sharing with each other.
The contest is divided into two groups. The first group is the General Pool and the second is the Winners' Circle. Each group will have three winners ranking from 1st place to 3rd place. Every contestant starts in the General Pool. The 1st place winner in the General Pool advances to the Winners' Circle in the next round.
We are pleased to announce the following prizes for each group:
Winners' Circle
The following, if participating in Cook with Us #16, will be competing in the Winners' Circle.
---
Cook with Us Official Contest Rules
Please take some time to review the contest rules below. We understand that a lot of work is put into every post and we do not want to disqualify anyone for not following the rules. If you are unsure about any of them, just ask us for some clarification. We will be happy to help you.
Contest Entry Rules
General Contest Rules
---
Acknowledgements
There were many people that helped us to get this competition up and running. We would like to say a BIG thank you to them all and express our sincere gratitude for their contributions.
Please show your support for @aggroed by voting for him as a witness.
We are delighted with the caricatures made for us by @bazbiscuit. Thank you Barry!
@jacklimberis made our banner and gif for us. Thank you Jack - we really appreciate all the hard and beautiful work!
Thank you @edenmichelle for making the youtube video for us. A huge thanks as well to @leelektrik for creating our logo.
Thank you VIEWLY for the View Token prizes that we will give to our contestants who make a little video of their recipes.