Contest Alerts: Active Contest List on 04th July 2022 – Win 500+ STEEM
If you are a contest organizer, make sure to insert the #contast tag among the first 05 tags in your publication. That will improve your chances to be curated through the SC07 account. Steem on! Contest on!
This is the 395 th Active Contest List
Don't waste your precious time searching the contest every day, Disconnected Rat can smell the contests and rat through everywhere.
Get the maximum out of these contests! Good Luck!

---
⭐⭐⭐ FEATURED CONTEST ⭐⭐⭐
Organized by @steempreneurship
Steem Business Contest is an event to promote a business, big or small, owned by a company or individual. The uniqueness of this contest is that the transaction value using the official domestic currency must be converted into Steem/SBD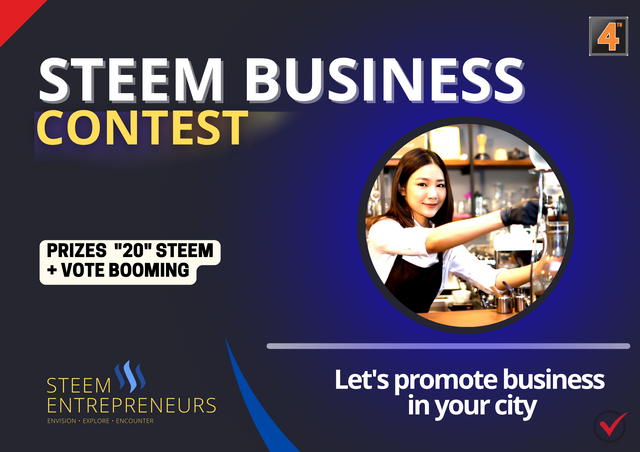 Image credit: @steempreneurship
Review the business in your city in detail

Deadline: 10th July

Prize pool:
20 Steem + Booming votes
---
---

WEEKLY CONTESTS
Contests closing on

Monday, 04th July
---
---
Contests closing on

Tuesday, 05th July
---
---
Contests closing on

Wednesday, 06th July
---
---
Contests closing on

Thursday, 07th July
---
---
Contests closing on

Friday, 08th July
---
---
Contests closing on

Saturday, 09th July
---
---
Contests closing on

Sunday, 10th July
---
---
Contests closing on

Monday, 11th July
---
---
Contests closing after

Tuesday, 12thJuly
---
---

Total Active contest on the list - 60
---
Disconnected Rat found 13 New Contests today
All new contests added on today are tagged with 🆕
---
Prize pool for the contests are 500+ STEEM & Booming Support for many contests
---
Today Steem Value - $0.22
---
Total Contests Value in USD US$ 100+
---
---
Disconnected Rat has a small favour to ask, leave some cheese on upvotes to show your love & Say Cheese! ❤️