CONCURSO: "Canciones que inspiran" 🎵 🎶🎧CONTEST: "Songs that inspire"
¡Hola queridos amigos Steemians!
Estamos muy contentos porque ya estamos iniciando el segundo semestre del año 2022 y en RECREATIVE STEEM nos gusta inspirarnos a través de la música y hermosas canciones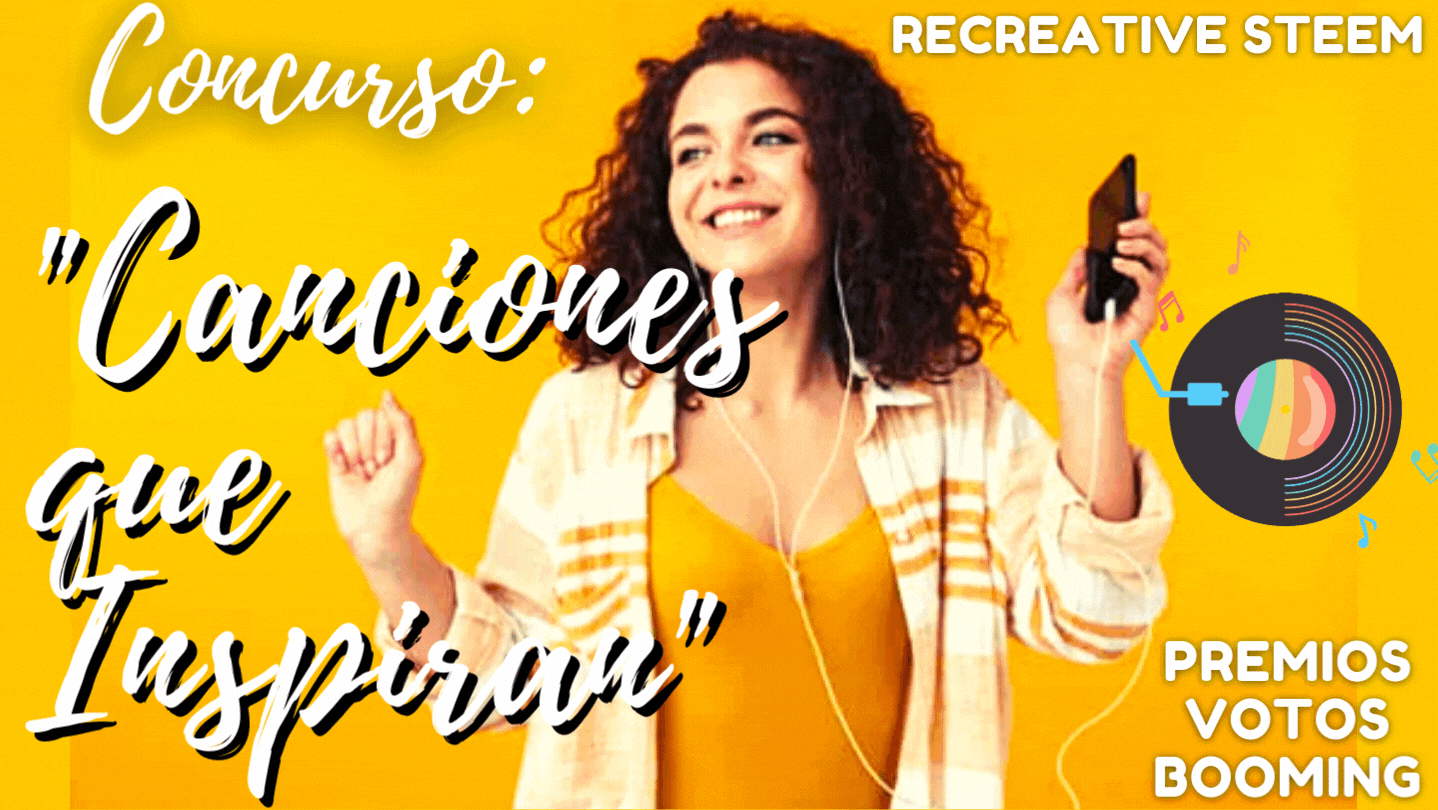 En RECREATIVE STEEM amamos la música y el efecto que ella causa en el ser humano; la armonía de los sonidos que se convierten en dulces melodías que edifican hasta el alma más rota y la inspira a continuar.


Deseamos que nos compartas a través de una publicación:
🎵¿Cuál es esa canción que ten inspira a continuar, a comenzar nuevos proyectos de vida y a levantarte cuando lo precisas?
🎵¿Qué sensaciones tienes cuando escuchas dicha canción, quien la compuso y quien la canta?
🎵¿Qué género musical es la canción que te inspira? ¿Recuerdas cuando la oíste por primea vez?
🎵Compártenos el mejor cover que has escuchado de esta canción que te inspira (Si existe).
🎵Recréanos en tu publicación lo que sientes cuando la escuchas.
🎵Si nos compartes el video de la canción, por favor, dale créditos al autor, citando su fuente.


♦ Sé CREATIVO y ORIGINAL, no aceptamos ningún tipo de plagio, ni reciclaje de contenido.

♦ Admitimos participaciones en cualquier idioma.

♦ Tu posteo deberá ser realizado en RECREATIVE STEEM y contener máximo 500 palabras.

♦ Has resteem en esta publicación así otros se enteren del Concurso.

♦ Etiqueta a 3 amigos.

♦ Comparte el enlace de tu publicación en la sección de comentarios de esta Publicación.

♦ Incluye la etiqueta del club al que perteneces (#club5050 ó #club75 ó #club100) y también #creativewriting #music la de tu País de residencia por ejemplo #argentina y #steemexclusive entre las primeras.

Estaremos recibiendo participaciones hasta el Vencimiento de esta publicación.




5 premios de votos con la cuenta en auge
Parte de las recompensas de esta publicación serán utilizadas para hacer Power up y fortalecer la cuenta comunitaria @hive-141434, si deseas ayudarnos a crecer te invitamos a seguir algunos de estos enlaces.
Te invitamos a seguirnos en nuestras redes sociales:
Instagram
Twitter
Cc.- @disconnect

¡Hello dear Steemians friends!
We are very happy because we are already starting the second semester of the year 2022 and in RECREATIVE STEEM we like to be inspired by music and beautiful songs.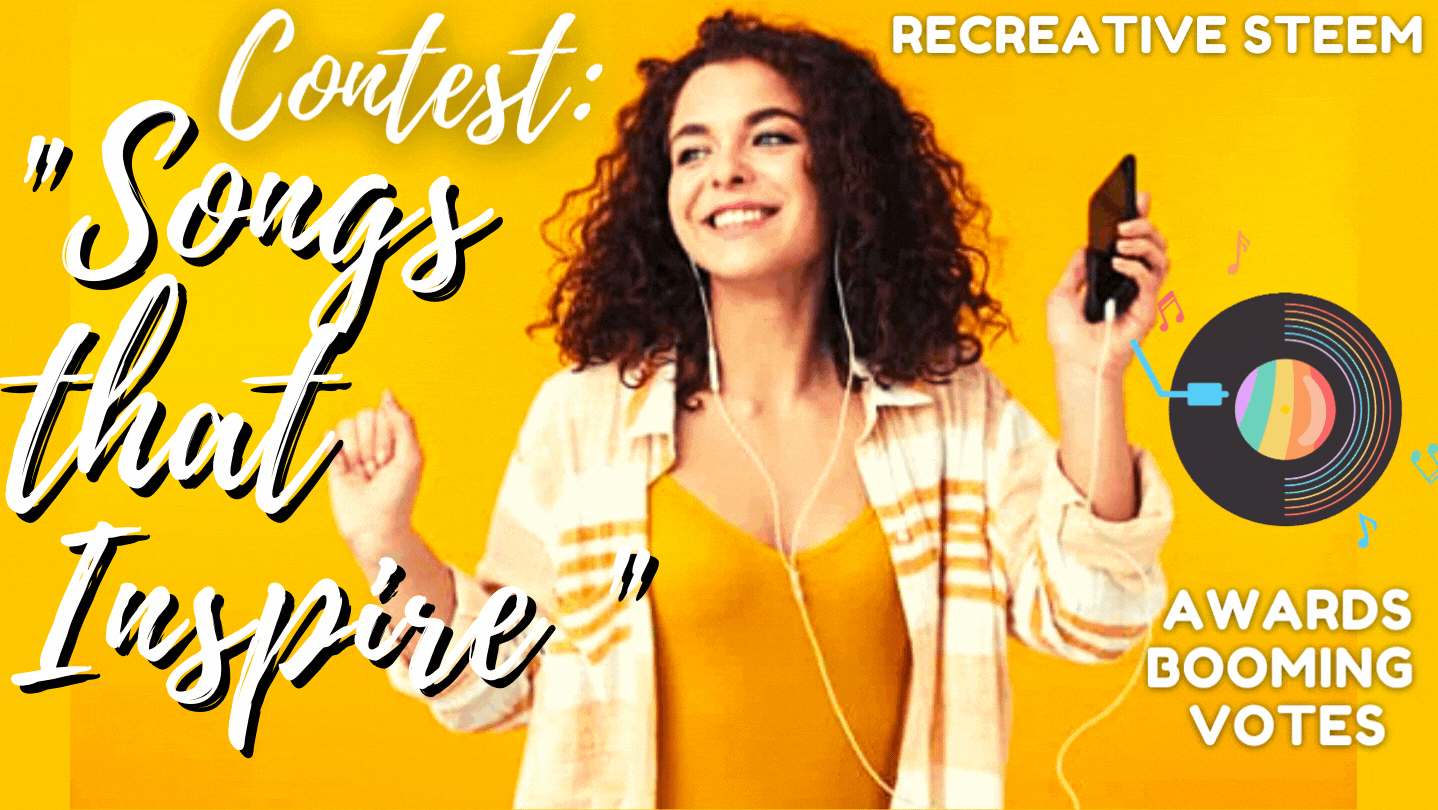 At RECREATIVE STEEM we love music and the effect it has on human beings; the harmony of sounds that become sweet melodies that edify even the most broken soul and inspire it to continue.


.
We would like you to share with us through a publication:
🎵What is that song that inspires you to keep going, to start new life projects and to get up when you need it?
🎵What feelings do you have when you listen to that song, who composed it and who sings it?
🎵What musical genre is the song that inspires you? Do you remember when you heard it for the first time?
🎵Share with us the best cover you have heard of this song that inspires you (If it exists).
🎵Recreate us in your publication what you feel when you listen to it.
🎵If you share the video of the song, please give credit to the author, citing the source.


♦ Be CREATIVE and ORIGINAL, we do not accept any kind of plagiarism or content recycling.

♦ We accept submissions in any language.

♦ Your post must be made in RECREATIVE STEEM and contain a maximum of 500 words.

♦ Have resteem in this post so others will know about the Contest.

♦ Tag 3 friends.

♦ Share the link to your post in the comments section of this Post.

♦Include the hashtag of the club you belong to (#club5050 or #club75 or #club100) and also #creativewriting #music the hashtag of your country of residence e.g. #argentina and #steemexclusive among the first ones.
We will be accepting entries until the Expiration Date of this publication..



PRIZES: 5 voting awards with the booming account

Part of the rewards from this publication will be used to Power up and strengthen the community account @hive-141434, if you want to help us grow we invite you to follow some of these links.
We invite you to follow us on our social networks:
Instagram
Twitter
Discord
Cc.- @disconnect
Editor: @graceleon
Banner made in canva.com