The Communities of the Month Support Program - Applications for October [Deadline extended]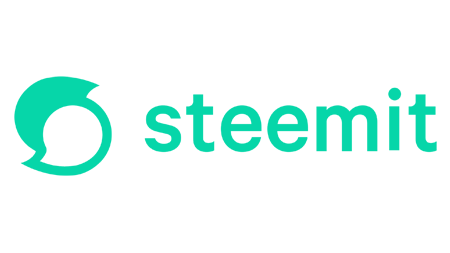 The Communities of the Month program for September is now well underway.
We hope the Communities selected are enjoying the extra support they are receiving.
The emphasis for the program, for the seven main communities and those receiving @booming support, is very much to build community strength with a view to achieving increasing self-sufficiency.
We are now starting the application process for October.
The format will be much the same. Six or seven communities will be selected for the full @steemcurator01 support package, and another 30 or so will be chosen to receive the @booming votes.
We look forward to reading your applications.
---
---
How To Apply


Applications are invited from Community Leaders (Admin / Owner / Founder) who would like their Communities to be considered for selection as a 'Community of the Month'.
Please refer to the original post for full details but applications should cover as many of these elements as possible...
Community Purpose

Community Team

Community Curation Account
Plans & Updates

Promotion
---
---
Among the most important of these is Community Purpose.
We really want to see Communities that have a unique and well defined focus.
They should have a strong USP (Unique Selling Point).
For Country / Regional Communities that will be about the country or region.
For Subject Communities make sure the subject(s) you intend to cover are clear and specific, and ideally unique on Steem.
The key question to ask is…
Does your community have a strong enough message to attract people to Steem?
---
Another area we are giving increasing importance to is Originality and Creativity.
We are keen to support communities who come up with new, creative ideas for projects, promotions and ways of operating.
There are certainly many tried and tested content ideas and methods for running communities but we are on the lookout for innovation.
New structures, new promotional ideas, new types of content and new ways to increase the Steem Power of the community account will all be welcome.
---
The third factor that we are particularly looking at is External Promotion.
We see Communities as an important route for recruitment to Steem.
If people with a particular interest - be it knitting, electrical repairs, or vegetarian cookery - could be attracted to Steem by a strong, vibrant and focused community covering their area of interest that would be ideal.
We are keen therefore to hear about your plans to promote your community to the outside world.
---
---
Application posts can be in any language.
Applications should be made by 11.59pm UTC on Sunday, September 26th.
All communities are welcome to apply - including those who have already been selected for August or September.
Please drop a link to your application post in the comments below and include the tag #communities-202110 (in the first five tags).
The communities selected as the 'Communities of the Month' for October will be announced before the end of September.
---
---
For more information about the Communities of the Month Support Program please read the previous posts…
---
---
This 'Communities of the Month' program will be evolving month by month.
We are keen to monitor its effectiveness, so we would suggest the communities selected monitor and report on their progress.
The key data would be Subscribers, Active Posters, Community Account Steem Power (own and delegated) and ideally some indication of external recruitment.
We look forward to hearing from you.
Thank you
The Steemit Team