The Communities of the Month Support Program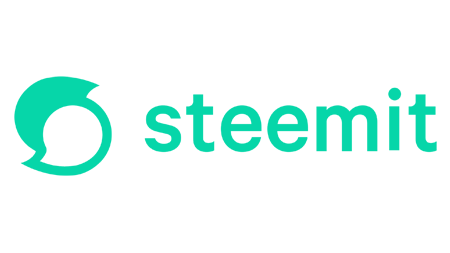 We hope you all found the Community Guidelines we published recently useful.
In that post we mentioned that we are looking at new ways to help support and develop the many and varied communities on Steem.
With this in mind we are today launching the 'Communities of the Month' Support Program.
Under this program we will be selecting up to six communities each month to provide a package of extra voting support from @steemcurator01.
Additionally for those communities that don't get selected we will be choosing a number of other communities to support through the @booming accounts.
We plan to be rotating those selected every month so over the course of a year we should be able to help a significant number of communities - assuming they all follow the guidelines!
---
---
How To Apply


If you are a Community Leader (Admin / Owner / Founder) and you would like to apply to be considered for selection as a 'Community of the Month' please make a post including the following information...
Community Purpose
What is the purpose of your community?
Is it unique?
Are there any other communities covering the same subject or area as yours?
Why should people join your community?
---
Community Team
Who are the Admins and Moderators of your community?
What countries are they from and what languages do they cover?
Are the team members paid or rewarded in any way from the community funds for their work in running the community?
If you only have one Admin what would happen to your community if you left or lost your keys?
---
Community Curation Account
What is your Community Curation Account?
How much Steem Power does it have - both of its own and delegated to it?
What are your plans for growing the SP of the account?
Are all the post rewards powered up, or are they used for paying delegators or members of the community team?
Who has access to voting with the account?
What is the current Voting CSI score for the account (from Steemworld.org)?
On average what proportion of the posts each week receive a vote from the community account?
---
Plagiarism & Abuse
What measures do you take to check for plagiarism and other forms of abuse (content farming, duplicate accounts, fake accounts)?
Do you have designated people in your team for plagiarism checking?
Do you ensure all photos used in your community are copyright free?
---
Engagement & Commenting
Does the community team check and comment on every post in the community?
If not, approximately what proportion of posts are commented on?
---
Plans & Updates
How often do you post plans and updates for the community?
Do you post these through the community account?
Do you have a roadmap or long term plan for the community?
---
Promotion
How do you promote your community?
Do you promote your community outside of Steem?
Do you have a Promotion or Marketing Plan for your Community?
---
Anything Else
Please include any other information you would like us to know about your community, and why your community should be selected for extra support?
Any other special features your community has?
Do you encourage only #steemexclusive posts in your community?
---
Please drop a link to your application post in the comments below and include the tag #communities-202108 (in the first five tags).
Posts can be in any language.
Applications should be made by 11.59pm UTC on Saturday, July 24th.
The communities selected as the 'Communities of the Month' for August will be announced before the end of July.
---
---
The Support Package


Up to six communities will be selected each month, depending on how many communities meet the guidelines.
The exact amount of support available for each community will vary according to how many communities are on the program each month.
The Support Package will include…
Curation visits twice a week voting on as many eligible posts as possible.

Extra votes for Contest Announcement and Winners posts as long as they are posted on the community account. Also extra votes for contest winners where possible.

Extra votes for Community Update posts as long as they are posted on the community account.
The votes will be provided by @steemcurator01 (10 million SP).
---
A number of communities that put in good applications but are not chosen as 'Communities of the Month' will be selected to receive support from the @booming accounts each month.
---
---
Country Communities


Our ideal goal is to have one strong community for each individual country.
That we believe provides an ideal starting point for promoting Steem in different countries around the world.
It is therefore less than ideal when we see multiple communities being set up for a particular country - usually due to disagreements among community leaders.
No one gains from this. It is better to have one strong community than several weak ones.
We are very unlikely to support more than one community from each country.
It is therefore in everyone's best interest for community leaders to resolve their differences to build one unified community for each country.
---
---
This 'Communities of the Month' program is experimental so it may be tweaked and refined as it progresses.
We hope it will encourage the many communities of Steem to work hard to improve and promote themselves.
As always we welcome any thoughts, feedback and suggestions.
Thank you
The Steemit Team