Toke Back with the Weekly Recap #16
Welcome Back to the Weekly Recap
What up everyone, another edition of the weekly recap here. We have a contest this week for a chance to win some Steem Basic Income, just guess a number between 0 and 420 and leave it in the comments section of the contest post as well as join our discord where the draw will take place.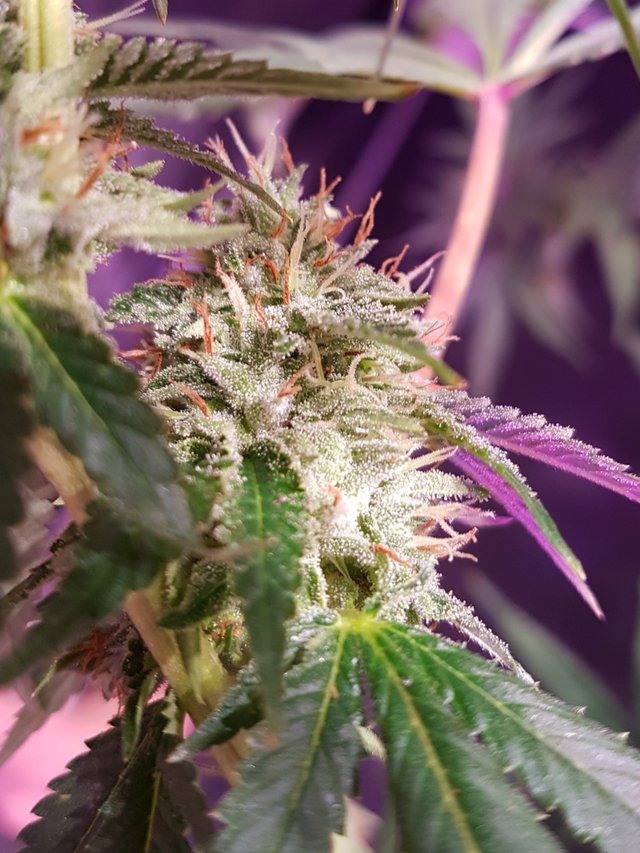 Thanks again to all the delegators, trail makers, radio host's and all other contributors of this great community. We're now supporting 113 accounts with our daily upvotes! Lets overgrow Steem and the World with this amazing plant and all its miracles!
Now on to the Recap!

| | @drutter has crafted a fascinating post here about creating a fertilizer from let over worm poop he found on his lawn. |
| --- | --- |
| An indoor garden update from @blowintreesgrdn. Just a few quick pics here accompanied by a little bit of tag art. | |
| --- | --- |
| | @kiefpreston.com brings his edition of the daily weed news with some exciting news for medical patients in the UK. |
| --- | --- |
| Looks like @kawa23 is about to embark on a new adventure in his indoor garden. We look forward to some future updates. | |
| --- | --- |
| | Some very frosty Gelato is the highlight of this strain review by @gclipse |
| --- | --- |
| @psyceratopsb busting out the hashish and calling all lovers to post some of their concentrates. | |
| --- | --- |
| | Here is some of that sauce. Anyone who hasen't tired this concentrate needs to get their hands on it. Flavor packed and just a step above you shatter. Thanks for sharing this @closetcanada! |
| --- | --- |
| Here comes an easy and fun recipe by @lordoftruth for some canna popcorn. | |
| --- | --- |
| | @sieses receives a lovely gift from his girlfriends trip to Amsterdam. An exciting night awaits. |
| --- | --- |
| | Wouldn't it be fun to work in the cannabis industry? Here's a post from @consciousangel7 where she writes about how she loves her job to educate patients on cannabis. |
| --- | --- |
| A garden update on his Hitgirl Pheno #3 from our favorite mushroom expert @a1-shroom-spores. | |
| --- | --- |
| | Here is a super easy contest, just pick a number and join discord for you chance to win some Steem Basic Income from @Canna-Curate |
| --- | --- |
| Legalization has hit Canada and this is a tale of @keithboone's attempt to purchase cannabis at a "The Farmacy" in Victoria BC. | |
| --- | --- |
| | @sloe shares their experience up the Mendo Mountian in this short but sweet post. |
| --- | --- |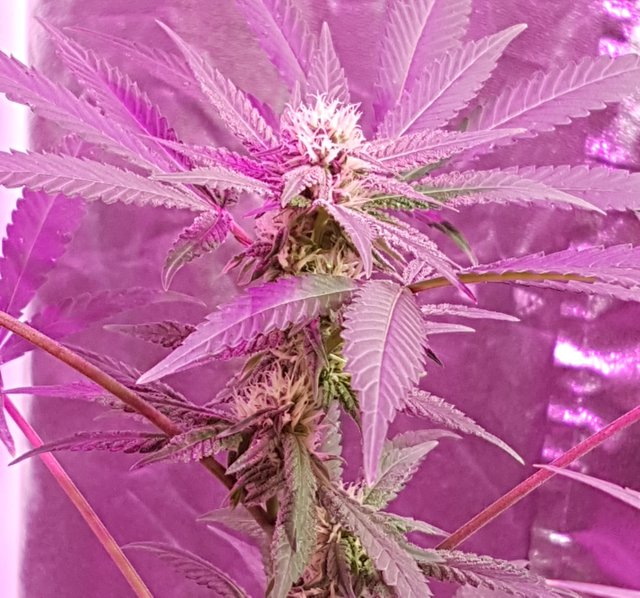 Written by: @bluntsmasha
With curation text contributions by: @Jonyoudyer
Photos by: @bluntsmasha

Delegators: @amymya, @ArtisticScreech, @battleaxe, @billmega, @Bluntsmasha, @cannabiscurator, @conradino23, @cryptohustlin, @darkprince66, @davedickeyyall,
@derangedvisions,@dynamicgreentk,@dynamicrypto, @ELAmental, @ericwilson, @fatkat, @foodforestbot, @fracasgrimm, @ganjafarmer, @goldendawne, @hotsauceislethal, @jonyoudyer, @justinashby, @k0wsk1 ,@krazypoet, @lyndsaybowes, @mandyfroelich,@marksheppard, @movingman,@msp-creativebot, @netgodbeerus, @olafurthor, @pataty69, @pharesim @rakkasan84, @rawpride, @realkiki85, @RebeccaRyan, @reverendrum, @SammoSK, @sgt-dan,@skylinebuds, @soundwavesphoton, @underGRound, @sapphic
Trail Makers: @jonyoudyer, @Bluntsmasha, @conradino23, @ELAmental, @netgodbeerus, @cannabiscurator, @debo4200, @sieses, @realkiki85, @doctorspence, @darkprince66, @cannaqueen, @hiatus, @tilestar, @naturalfox, @canna-collective, @deary, @foodforestbot, @nikema, @RebeccaRyanhelps, @knarly327, @Tafgongthe1st, @loryluvszombies, @spicedlife, @gjones15, @mrunderstood, @benzeta, @stoned2thebone, @cannafarms, @thegreenhouse, @cultivar, @liquid-mike, @Zainenn, @brockmorris, @ganjagirl, @MadPotters, @chey, @growingassets, @the-haze, @skylinebuds, @gingy710, @growroom, @kootsmedtree, @cowboyblazerfan. @suheri, @imammudarifqi, @grow-pro, @winnerchris, @twirlspin, @pdxlove, @cannabis-news, @cannuration, @steem420, @socialmisfit, @heyimsnuffles, @ambiguity , @phoenixwren, @batman0916, @greenfooteCO, @ceattlestretch, @njweedman, @superwoman916, @movement19, @bengiles, @growroom, @elderson, @hemp-lord, @deadisdead, @coffeebuds, @gregorypatrick, @asonintrigue, @freedomtribe, @alchemage, @stonermedal,@bembelmaniac, @mango-juice, @powpow420, @oh-high-mark, @stonerfeed, @kaz2305
Hit that banner and come network and chill with like minded people.