Welcome Back to the Weekly Recap
Another week goes by with great growth and love through out the cannabis community and blockchain in general. This week we want to bring a little bit of attention to another contest we're holding. This one is for a @Canna-Curate Steem Monsters Guild Banner. @Skylinebuds has generously donated 3 cards as prizes for this contest, check out the details here.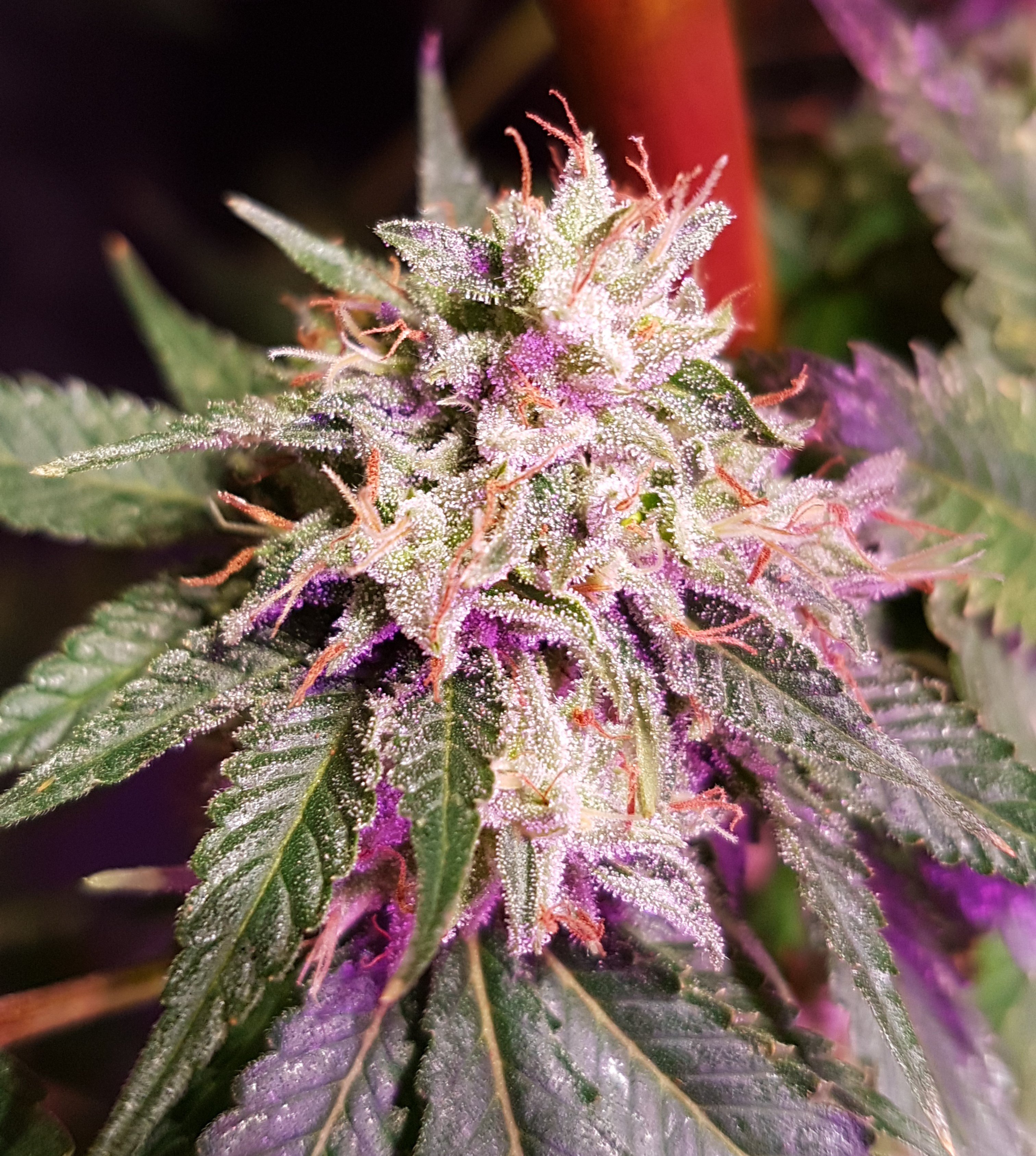 Now back to the Recap!

| | @grow-pro won our contest for Thor logo, but the real winners is the community! This is a great example of paying it forward on the blockchain!! This post made my day, and I'm sure it will make yours!! |
| --- | --- |
| It almost seems like yesterday when @drutter cracked his pink kush seeds. Now there halfway through flower stage. This is very illegal, even in Canada, but @drutter gives a middle finger to the man!! | |
| --- | --- |
| | Some mouth watering pictures accompany this strain review of Lemonchello by @masscollective. Not only does the cannabis look amazing but the description of the taste is exactly my preference. If only we had the freedom to access this from Canada I would be all over that. |
| --- | --- |
| A greatly appeciated shout out of support from one of our members. Thank you @chronocrypto, we hope to have some great battles by your side in the Splinter Lands of Steem Monsters. | |
| --- | --- |
| | This is a post showing our support for the @theGreens account. We whole heartily support your commitment to helping the world become a better place. Feel free to visit their page and spread the love! |
| --- | --- |
| Ever find a plant just growing outta the clear blue? Well I have , but only seedlings, check out this find from our fellow cannasteemian @billmega !! | |
| --- | --- |
| | This post by @greenfooteco includes some amazing macro photos of his True Believer plant in all her glory. |
| --- | --- |
| Always on that grind, @kiefpreston.com does a great job covering the weed news. In this post he covers how local bans are being used subvert medical marijuana laws in Florida. | |
| --- | --- |
| | I am looking forward to picking up all the ingredients today for this vegan friendly hemp cheese, I cannot wait to try it out! Thanks for the recipe @Skylinebuds! |
| --- | --- |
| Another Canna Curate member @socialmisfit bringing it hard!! His harvest is almost done, but his steemit life has just begun! | |
| --- | --- |
| | It still baffles me how CBD could have ever been labeled a dangerous narcotic when all it seems to do is bring about health and happiness. This story by @brutledge can contest to that fully. |
| --- | --- |
| In this post by @krnel we find out that researchers have confirmed cannabis does have a positive effect on inflammation of the gut. Some amazing in depth information can be found in this post so if you know someone that may benefit please share it. | |
| --- | --- |
| | @Conradino23 shares some photos of what a nice harvest can yeild. Fresh Hash! Looks tasty. |
| --- | --- |
| We're looking for a sweet ass guild banner for our steem monsters guild and @Skylinebuds has been an awesome community member by donating some steem cards as prizes! Check out the post if you have what it takes to get an entry into the contest. | |
| --- | --- |
| | This post is a little update on our community growth and the benefits of being a part of @Canna-Curate. |
| --- | --- |
| Looks like its harvest time for @Elamental and the size of these plants will astonish you. | |
| --- | --- |
Written by: @Bluntsmasha
With curation text contributions by: @Jonyoudyer & @ArtisticScreech
Pictures by: @Bluntsmasha

Delegators: @amymya, @ArtisticScreech, @battleaxe, @billmega, @Bluntsmasha, @cannabiscurator, @conradino23, @chronocrypto, @cryptohustlin, @darkprince66, @davedickeyyall, @dynamicgreentk, @dynamicrypto, @eaglespirit, @ELAmental, @ericwilson, @fatkat, @foodforestbot, @fracasgrimm, @gjones15, @goldendawne, @growroom, @hotsauceislethal, @jonyoudyer, @k0wsk1 , @lyndsaybowes, @mandyfroelich, @movingman,@msp-creativebot, @netgodbeerus, @olafurthor, @pataty69, @rakkasan84, @realkiki85, @reverendrum, @sgt-dan,@skylinebuds, @sieses, @soundwavesphoton, @underground
Trail Makers: @jonyoudyer, @Bluntsmasha, @conradino23, @ELAmental, @netgodbeerus, @cannabiscurator, @debo4200, @sieses, @aaron.matthew, @realkiki85, @doctorspence, @darkprince66, @cannaqueen, @hiatus, @tilestar, @naturalfox, @canna-collective, @deary, @foodforestbot, @nikema, @RebeccaRyanhelps, @knarly327, @Tafgongthe1st, @loryluvszombies, @spicedlife, @gjones15, @mrunderstood, @benzeta, @stoned2thebone, @cannafarms, @thegreenhouse, @cultivar, @liquid-mike, @Zainenn, @brockmorris, @ganjagirl, @MadPotters, @chey, @growingassets, @the-haze, @skylinebuds, @gingy710, @growroom, @kootsmedtree, @cowboyblazerfan. @suheri, @imammudarifqi, @elderson, @grow-pro, @winnerchris, @twirlspin, @pdxlove, @cannabis-news, @cannuration, @steem420, @socialmisfit, @heyimsnuffles, @ambiguity , @justinashby, @phoenixwren, @batman0916, @fortpeacesteemit.@a1-shroom-spores, @vidaymusica420

Dolphin Bonus Support & Donator: @RebeccaRyan
SBD Donators: @movingman, @ceattlestretch, @skylinebuds