Another Contest Win - FOR US!! Paying it Forward to a great initiative: @canna-curate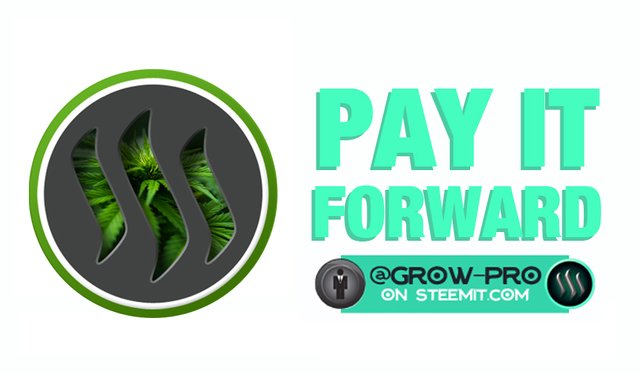 I recently submitted a logo design for the @canna-curate contest and was lucky enough to be chosen by the community for the design that will represent this Steemit Cannabis Collective. I love to share my skills with the community, especially communities that I feel are very well organized. I do not typically participate in design contests, but when I stumble upon one for an initiative that I like or appreciate - I go for it!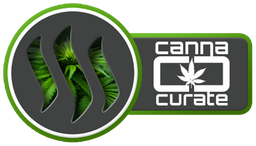 Staying true to what I do
Many of you know that when I win a contest - many others win with me. I have actually participated in many contests of sorts here on Steemit and have always had my own way of sharing that with the Steemit community. It's not like I am handing out life-changing amounts here but it makes me happy to be able to do it and I know it makes others happy to get an unexpected bonus. I know what it feels like to have that courtesy extended to me and whenever I have the opportunity to extend that to others - I do.
Straight to the point
I am happy to provide something of use to the @canna-curate project and I am truly honored that the community afforded me that opportunity. So, since I was lucky enough to win - everyone who participated will benefit from it right alongside​ me.
RECENTLY ANNOUNCED (please show this post some love!)
Participants that I will #payitforward to:
@erune
@justinashby
@twirlspin
@trayan
@tormenta
@themonkeyzuelans
@suheri
@stichybitch
@soundwavesphoton
@rosama
@melvadg
@mendezand
Each of you has received and extra 1.5 SBD and to say thanks to @canna-curate for a great community, a 4.20 STEEM upvote on the recent post. See below: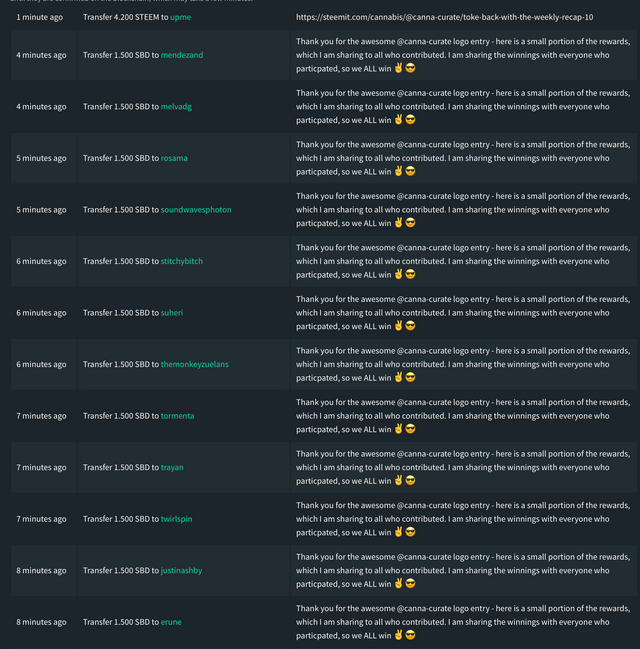 THANK YOU TO ALL WHO PARTICIPATED. I AM HAPPY TO ADD SOME NEW FRIENDS TO MY LIST!

ORIGINAL CONTENT BY @GROW-PRO


all content in this post is original, created for Steemit by




click to visit @witnesspage on steemit, managed by @jackmiller