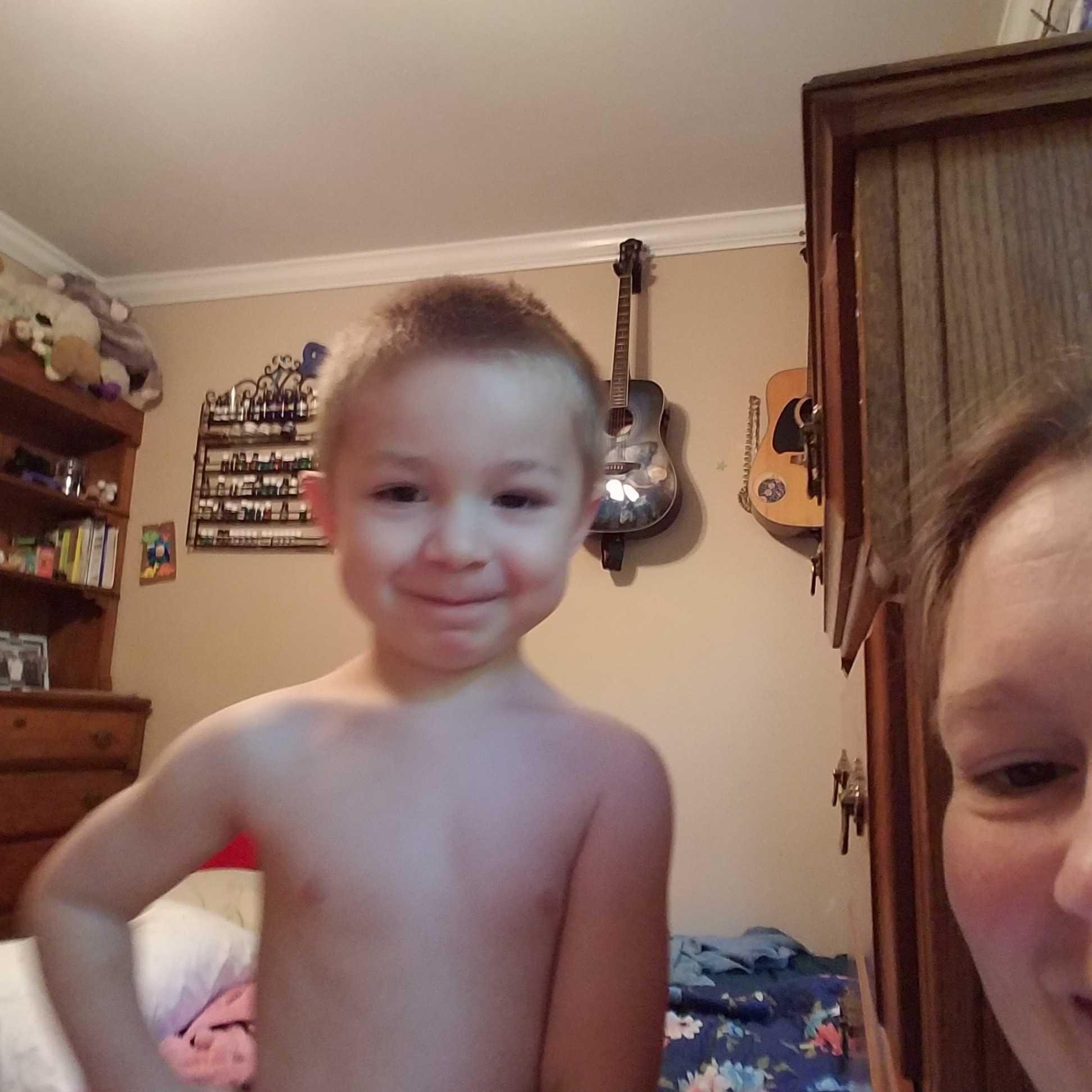 This kid had a ROUGH night! I never did figure out what was wrong, but he sure is happy now.
Felix was tossing and turning and whining and moaning starting around 4 AM, waking everyone up. I gave him ice water like he asked for and held him, but that didn't help much. I put him in a warm shower, because that always helps me if I have a tummy ache or sore muscles. It seemed to help, and he fell back to sleep, but woke up an hour later, whining again.
I asked if he wanted his gummy bears, and he said yes. Within minutes, he was rolled back over and snoring. He woke up SMILING! Like nothing ever phased him to begin with.
If you have any health issues, I URGE you to try this CBD oil. There is nothing to lose, but the pain! My company grows, extracts, and tests their products very thoroughly for quality oil, and the results are amazing.
Every time I have used the oil or creams, my pain has been erased. If you are curious, please ask me how to get it! My company will completely refund you (within 30 days) if you claim it doesn't work. 100% money back! With a promise like that there is no reason to not try it. Be pain free today!! 💚💚💚💚💚💚💚💚💚💚
I also want to add that many of my friends have heard my stories about the miraculous CBD oil, went out to a local store to pick up a bottle, and then tell me it doesn't work. Those knock-offs are not going to bring you relief!! If you want the good stuff, please don't waste your money on that crap. They don't offer a money back guarantee either. I have also seen some bottles claim results, flip over to the nutritional facts and there is absolutely NO cbd at all, or there are fillers upon fillers. Those fillers will dilute the oil, and possibly cause more problems! If you are uncertain, please reach out and I can show you what to look for!