Over the past few months Steemit has been seeing many changes and most of them were really great.many apps were built in this Steem Blockchain and are sure performing in a great way as well.Which is something very good for the community and for us all.Despite of the SMT in the thin air in the past many apps were being built so that they can be used in the form of SMT.They have developed quite well as well and we sure are looking forward to them.
I do have to say I even heard many Steemians lost the belief of it ever being released (They were big ones in here) but seems like all the questions are answered right here
---
---
SMTs Release Date
---
January 15, 2019 - SMT development complete and live on the TestNet.
March 24, 2019 - SMT fully released and live on the Steem Blockchain.
---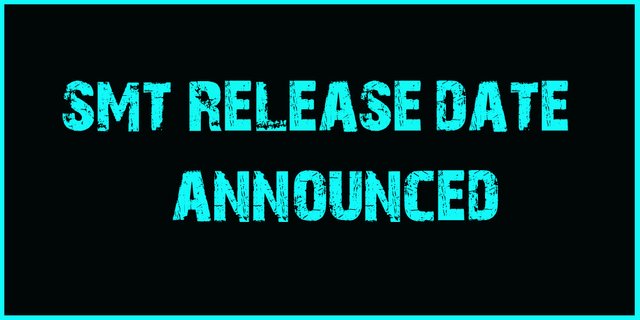 ---
---
Many of the users have invested time, money, talent out in here and contributed by their merits, keep doing so as things will flow the way it is and hopefully many great things are awaiting for us !
---
---
Keep Steeming my friends and Have Faith in this awesome Community !
---
Stay Blessed My Friends
---
---

---
Thanks for Stopping by Everyone
---
FOLLOW ME & STAY TUNED FOR MORE
---
---

---
---
Some Of My Previous Posts.
---
---
---
---