Reasons for my absence in Posts will become apparent below. My van conversion has progressed in giant leaps as I have spent quite a bit of planning, consideration and time putting some bulk into the build. This is PICTURE heavy, so I'll let most of the pictures do the talking.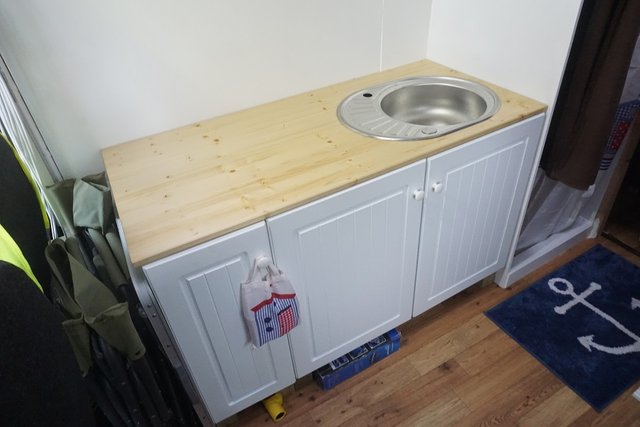 The current stage of things - Kitchen Units in, sink installed and working (less tap/faucet), all drainage holes done and a functional shower room.
Below = just about to glue the hygienic PVC cladding for the shower cubicle. 'You can never have enough glue!'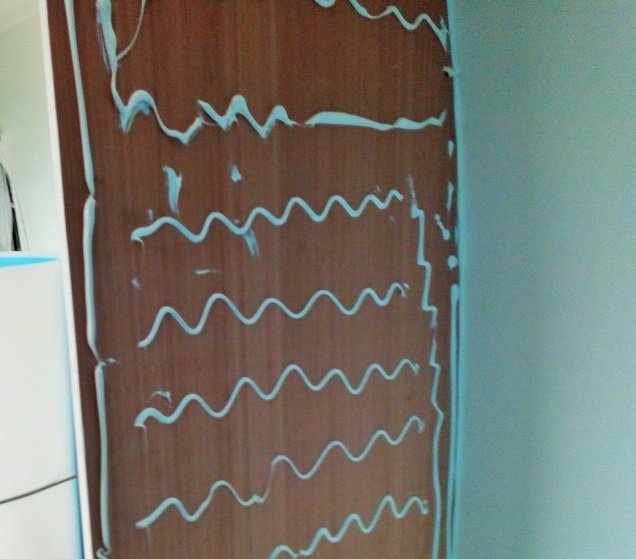 PVC shower walls installed and sealed - Blue plastic film about to be peeled off.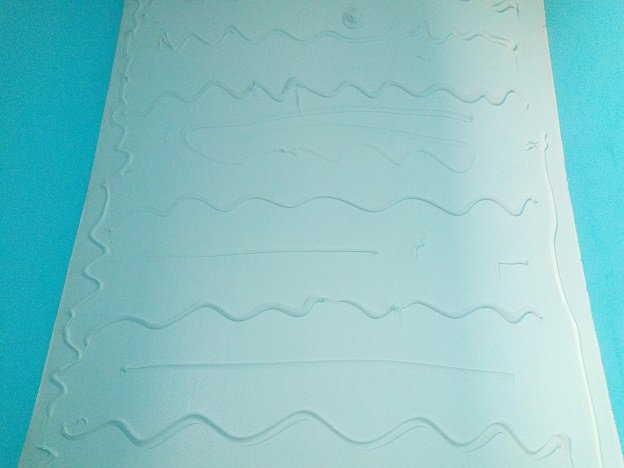 The curved walls were frustratingly challenging.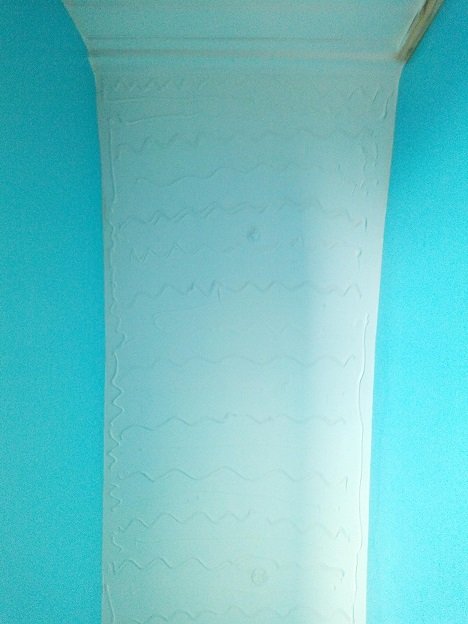 Bottom of the shower tray & the drain tube = SIMPLE!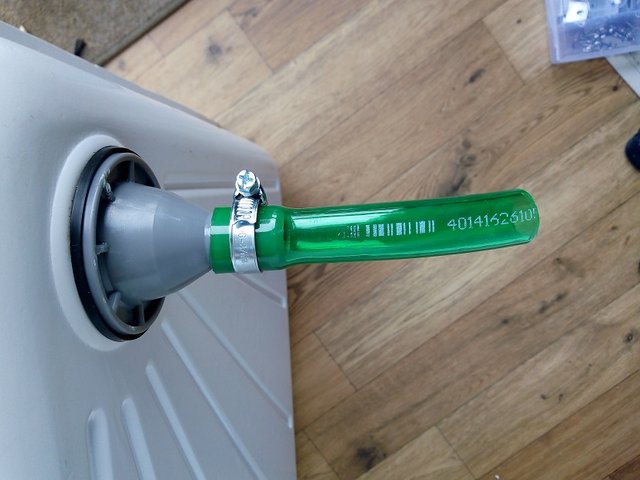 All in and sealed.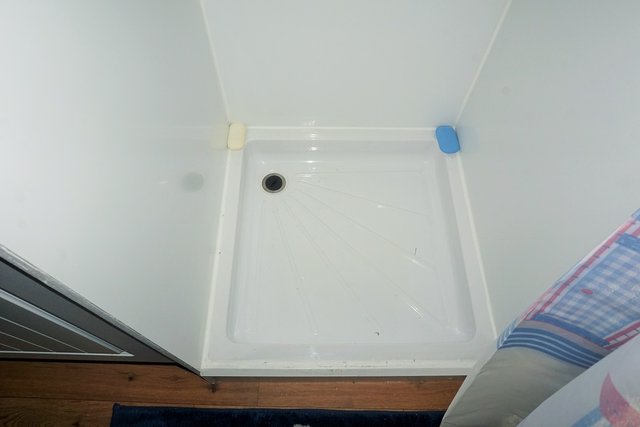 Before all the plumbing is finalised, I'll use my back-up shower.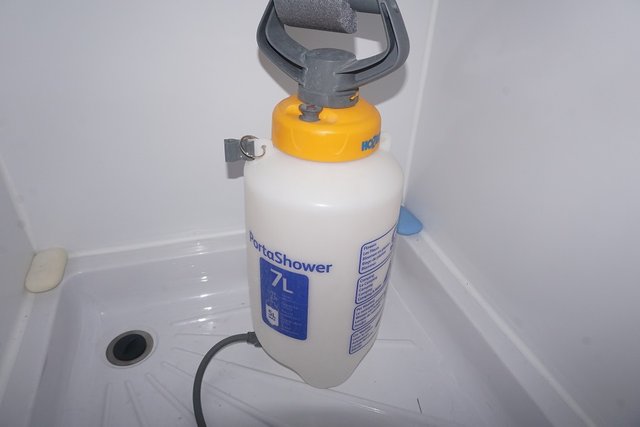 Shower curtain up!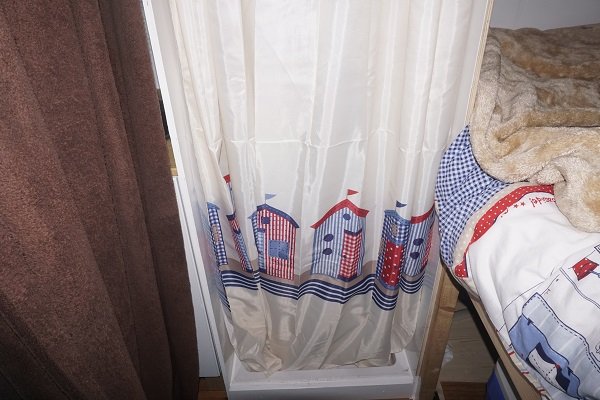 The Vanity Unit
This is a standard vanity unit and sink. Made of porcelain, it is quite heavy and so required a robust installation approach, hence I made some custom brackets.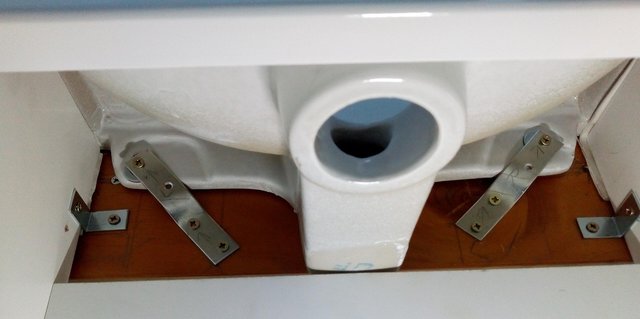 Some workings out!

In a moving and vibrating vehicle, everything requires secure fixings to the wall.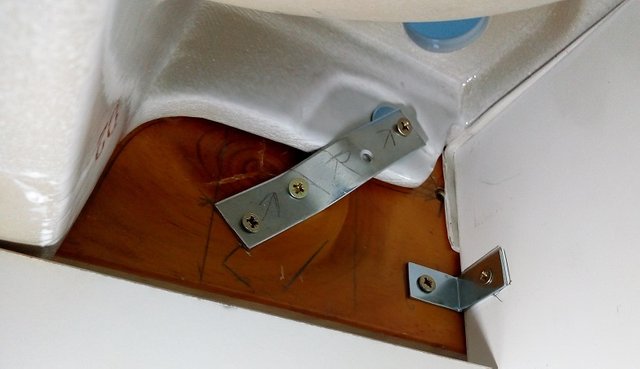 No exceptions.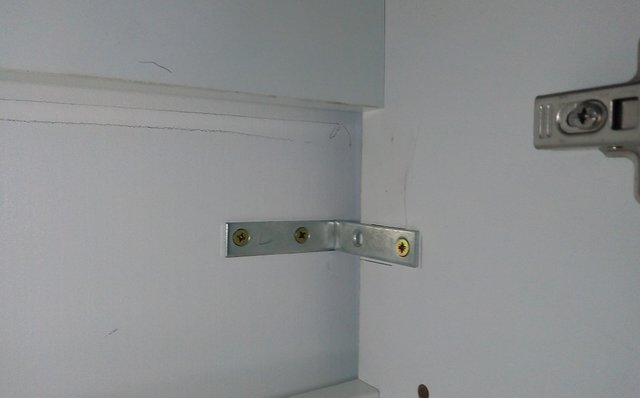 DONE!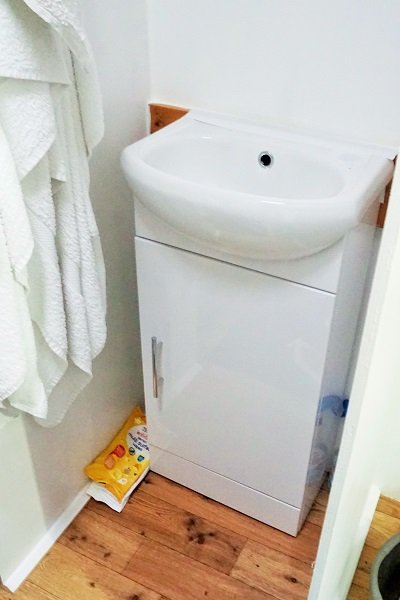 The dark strip of wood behind the sink strengthens the security/distribution of weight in the installation (The walls are only 6mm plywood).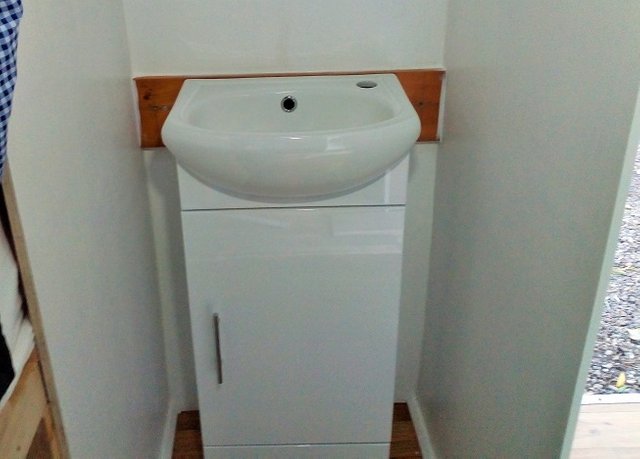 The Kitchen Units & Sink
A 1ft cupboard and 3ft sink unit - A variety of supplied fixings, dowels and screws.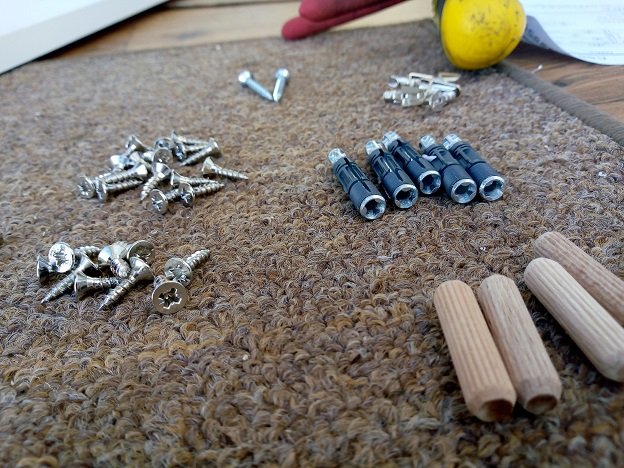 Now this was pretty easy! It came with instructions.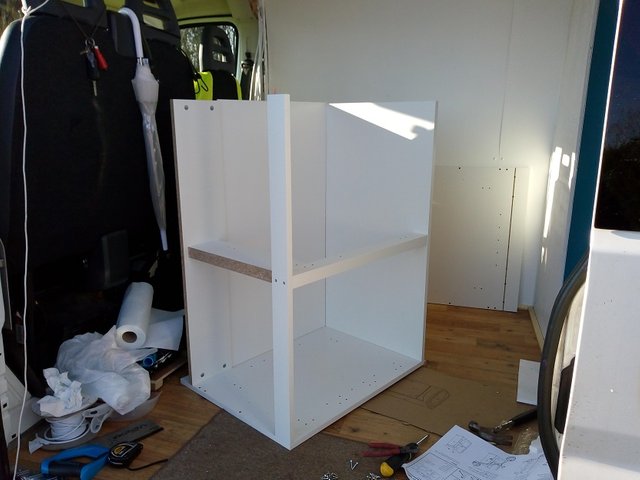 Taking shape nicely.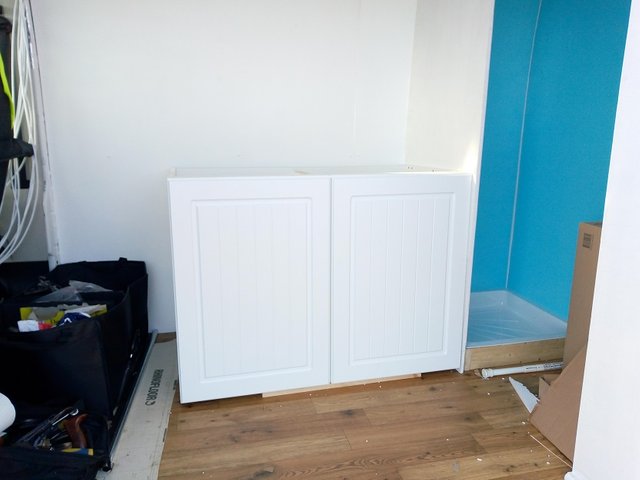 Once built, I discovered that the units were going to be too low and would result in back-ache when bending over at the cooker/sink, so decided to raise them to a comfortable height. It also allowed me to maintain some under-unit storage and to be able to secure the units to the floor and walls. First though, make some raising blocks out of this fence post.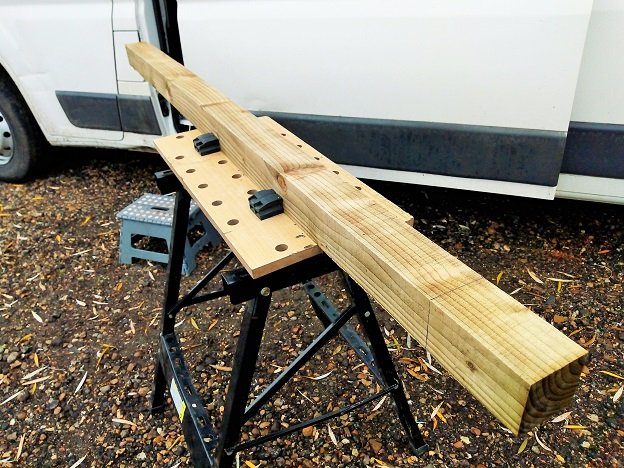 Uniformal in size and screwed to the floor.
Cabinets then screwed to the blocks. My temporary Cooker stows nicely underneath.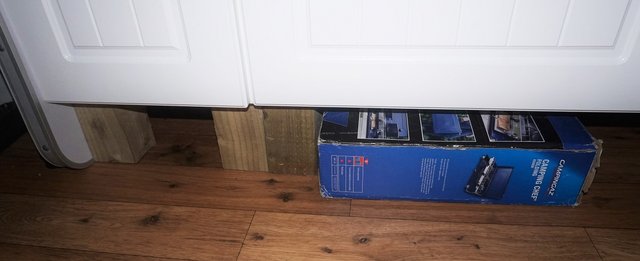 The Kitchen Work Surface & Sink
I used a long and flat piece of 12mm wood (shop bought) as it is lightweight and easy to work with.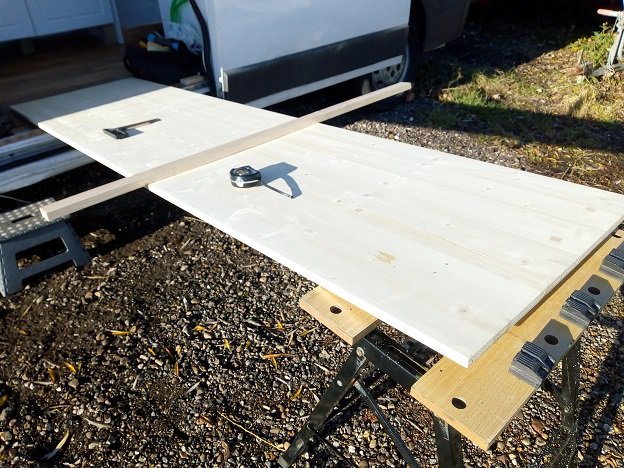 Cut, seasoned and preserved with some fine oil.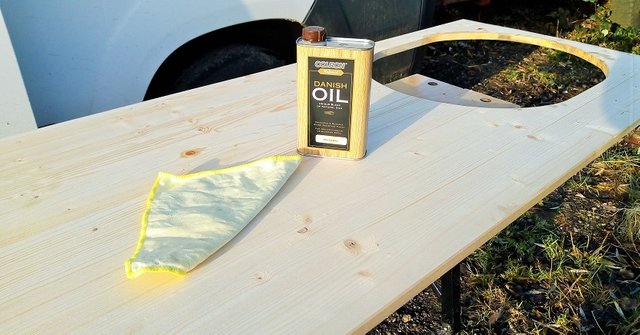 Some fine looking grain patterns. Just need a tap/faucet.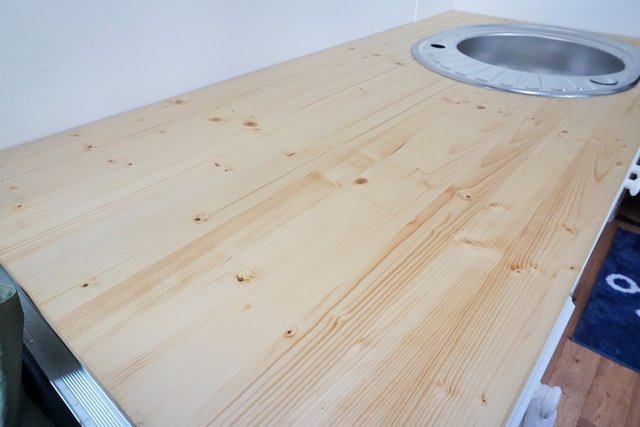 All secured and in place - Ready for a Trip!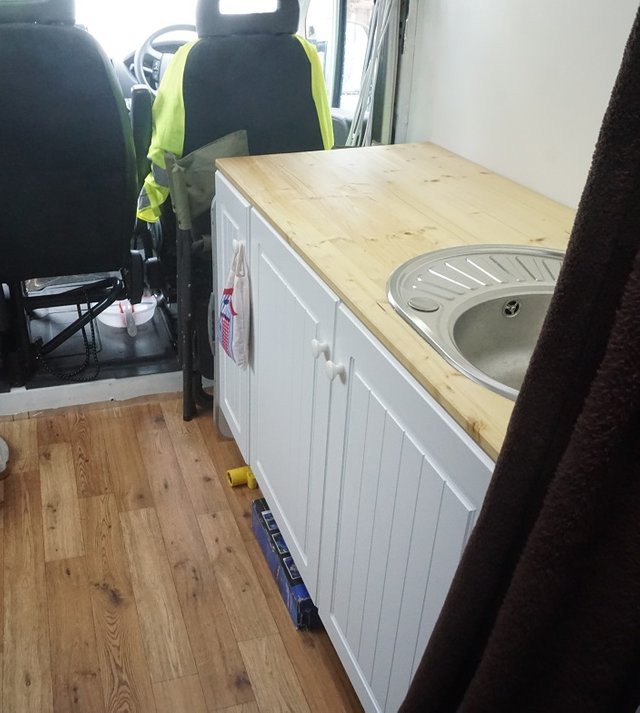 Thanks for dropping by folks... Questions, queries and comments below please (I am no DIY expert lol)!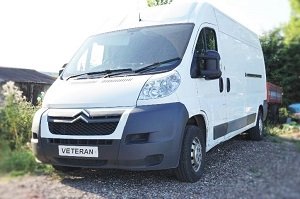 Van-build stages:
My Latest Brainwave & Project
Assessing The Task
The Strip Out
Floor Preparation & Rust Treatment
Hole Plugging & Lock mending
Finalising The Floor Foundations
The Insulation Begins
Insulating The Floor
Wall Insulation
The Bed & Test Run
Replacing The Windscreen
Building The Bathroom Walls