Everything on the floor was ready. LET THE CONVERSION COMMENCE! With timber prepared and cut to length, the floor batons were screwed and glued to the floor across the van. I felt this provided the most robust floor support system, as some of the floor was battered and uneven.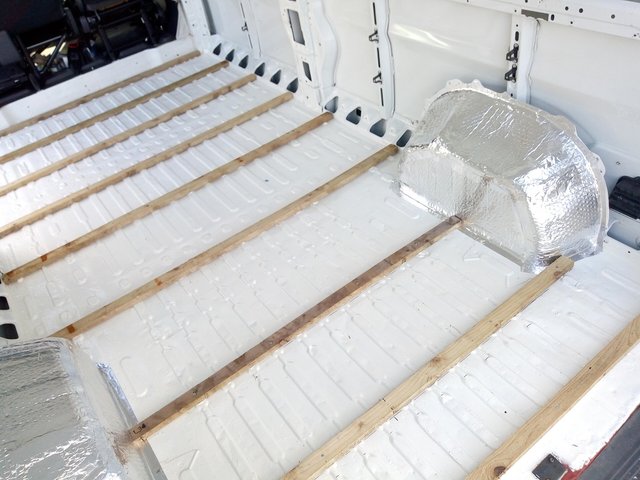 Cross member supports in place - Screwed n glued, with the odd additional under-beam packing.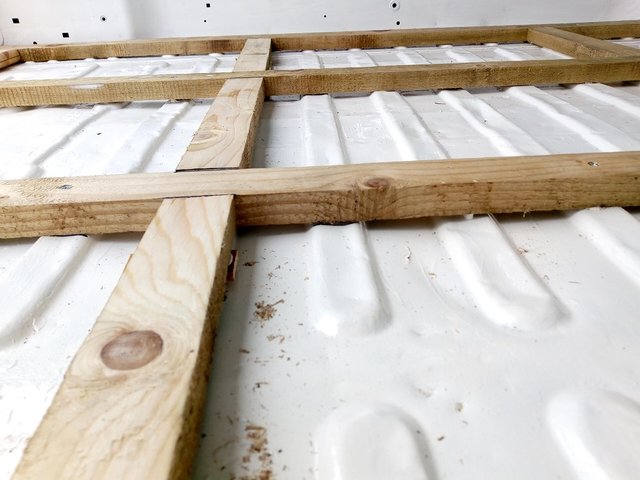 The square spaces are not too big that the floor may sag or bend later, but also provide a good insulating footprint.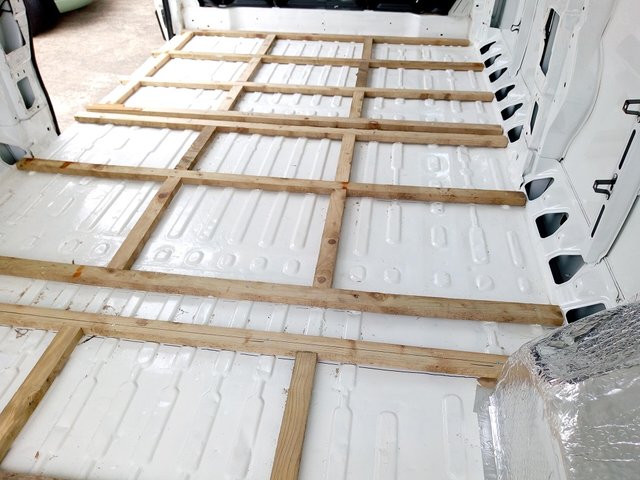 25 mm insulation board was used in order to maintain a decent floor height, also level with the batons. Just cut with a knife and slotted into place. I used Ecotherm insulation board which provided a thermal conductivity rating of 0.022W/mK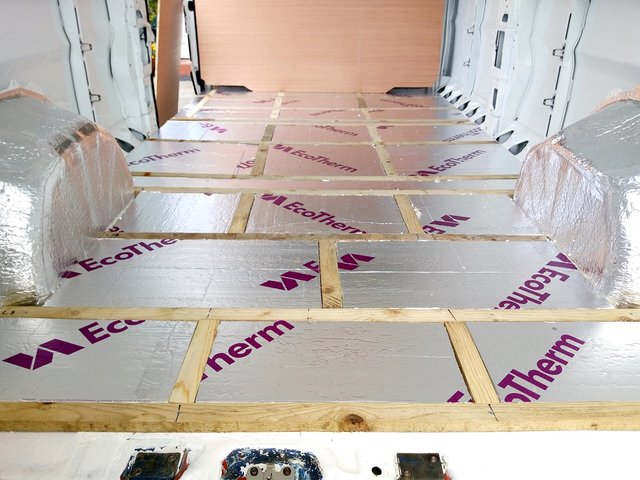 Next, I taped over all of the floor batons with aluminium foil tape. This provides a complete vapour barrier to stop warm air hitting the external floor and condensing, thereby potentially causing rust.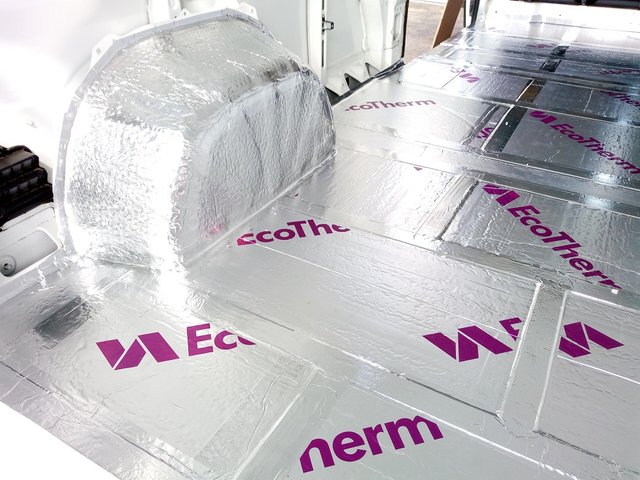 With sore knees / back and 50mtrs of foil tape used, I felt like I was building and becoming part of a space satellite!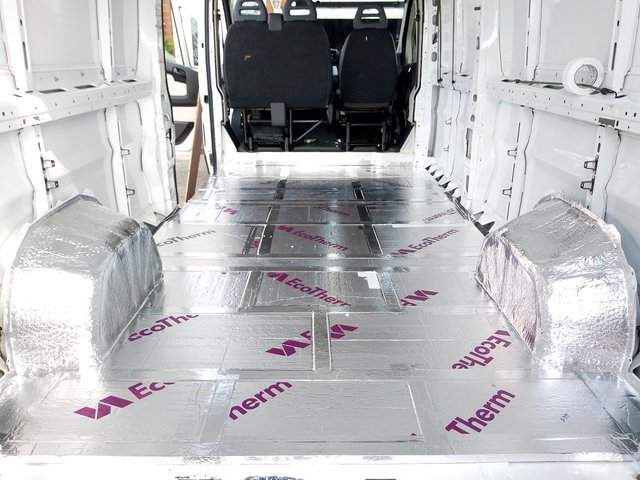 Back to Earth and the 12 mm plywood flooring was cut to size and applied, remembering of course to mark the edges and ensure you know where the floor batons are underneath!

6ft across by 4ft wide! That enabled me to use only 3 strips and reduce the amount of floor joins.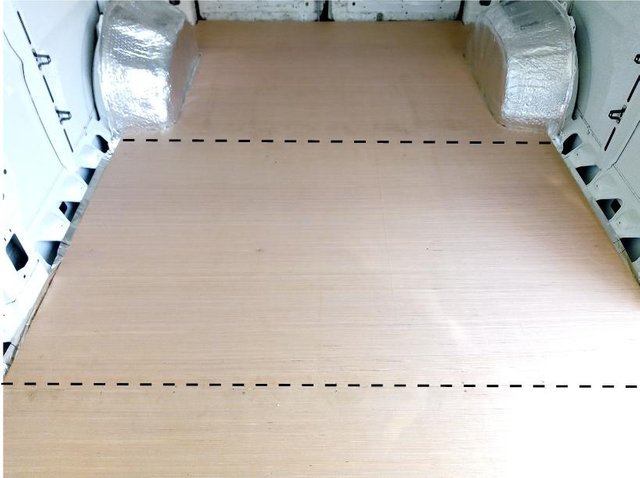 4 days of work, measuring and cutting, mostly by hand (less the plywood!) - With a good stable base and well worked out insulation, I know the job has been done to my standards, hopefully keeping me warm later on.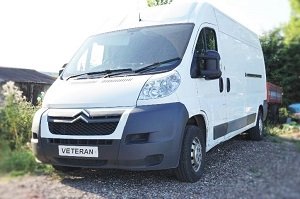 The Complete Project so far:
My Latest Brainwave & Project
Assessing The Task
The Strip Out
Floor Preparation & Rust Treatment
Hole Plugging & Lock mending
Finalising The Floor Foundations
The Insulation Begins