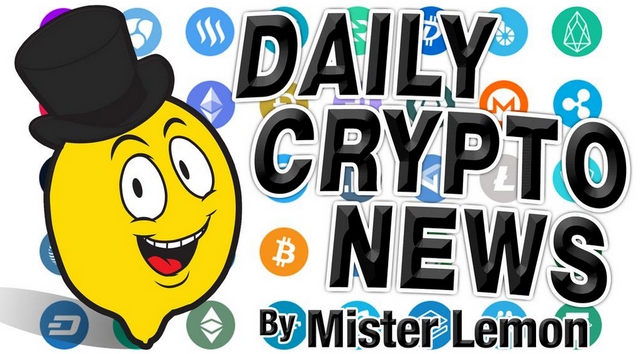 Square's Cash App Now Charging Fees for Bitcoin Purchases ;
China Signs Agreement With Hong Kong Central Bank for Blockchain Push ;
US Prosecutors Charge Founder of 'IGOBIT' Token With Fraud ;
Ripple CEO Says There are Too Many Cryptos, but Bull is on the Horizon ;
US Federal Reserve Hiring Retail Payments Manager to Research Digital Currencies ;
🗞 Daily Crypto News, November, 6th💰
STEEM Trading Update
Welcome to the Daily Crypto News: A complete Press Review, Coin Calendar and Trading Analysis. Enjoy!
Jack Dorsey may "love" bitcoin but it looks like Square needs a better margin on it regardless.
Square's Cash App has started charging fees of as much as 1.76 percent on bitcoin purchases, sources have pointed out to CoinDesk.
The Cash App's support website now acknowledge fees, writing:
"Cash App may charge a fee when you buy or sell bitcoin. If so, the fee will be listed on the trade confirmation before you complete a transaction."
Blockchain has received fresh endorsement from China in the form of a development pact with the de facto central bank of Hong Kong.
In a news post on Nov. 6, the Hong Kong Monetary Authority (HKMA) confirmed it had signed a Memorandum of Understanding (MoU) with a subsidiary of the People's Bank of China (PBoC).
Central banks want "more convenient trade finance"
The deal aims to create a Proof-of-Concept for a trade finance platform from Q1 2020, linking two existing projects: the HKMA's eTradeConnect and the PBoC's Trade Finance Platform.
U.S. prosecutors charged Asa Saint Clair, the president of a nonexistent United Nations affiliate, with fraud Wednesday, alleging he defrauded investors using the IGOBIT digital token.
Prosecutors with the Southern District of New York alleged that Saint Clair lured investors to buy into the "World Sports Alliance" using his IGOBIT digital currency, promising investors equity the in organization from 2017 to September 2019.
According to the indictment, IGOBIT was never built, and the project's investors did not receive the tokens they were promised.
There are too many crypto assets, according the CEO of Ripple (XRP), a California-based blockchain startup focusing on payment technologies. And though volatility will continue, there are bullish trends visible for the entire crypto market, he added.
"I agree with you. There are too many," replied Brad Garlinghouse during a recent interview with Bloomberg to a host's question if there are too many cryptocurrencies. There are some 3,000 different digital assets that trade on a daily basis, he says, explaining further: "I think any time there's a new market, there's a lot of people running to that market and try to show they can solve a problem, they can deliver a customer need – I have said publicly before that 99% of crypto probably goes to zero, but there is that 1% that is focused on solving a real problem for real customers and is able to do that at scale." This is what's going to be game-changing, says the CEO, and it will continue "to grow significantly in the decades ahead."
The U.S. Federal Reserve is hiring a manager to oversee its traditional payments section, while adding new responsibilities to the role, including researching how to integrate digital currencies, stablecoins and distributed ledger technologies.
For months, the central bank's governors have been hinting at its broader interest in understanding and even issuing a digital currency in the face of corporate stablecoin proposals and national coins abroad, but this hire appears to be the first human resources investment made by the Fed towards integrating the technology into its existing systems.
In a job posted to the Fed's website on Monday, the role, to be based in Washington, D.C., would manage the Fed's Retail Payments Section, overseeing check and automated clearinghouse services, facilitating research in retail payments innovation, and addressing policy and regulatory issues concerning retail payment systems.
🗞 Daily Crypto News, November, 6th💰
Socios App Launch
"Enjoy, meet and learn from fellow Steemians through the conference and social events scattered across several locations in the city..."
"Be sure to read this announcement & burn your $NAT by November 6th, 3:00p.m. (UTC+8, Beijing time)."
"Inviting students of @UCBerkeley to join Ontology Blockchain Workshop next week on November 6! Learn how to build your project..."
ATTN Perth Power Ledger community, we will be hosting renowned economist Ross Garnaut at our WA office for the launch of his latest book...
STEEM Trading Update by my friend @cryptopassion
Here is the chart of my last analysis :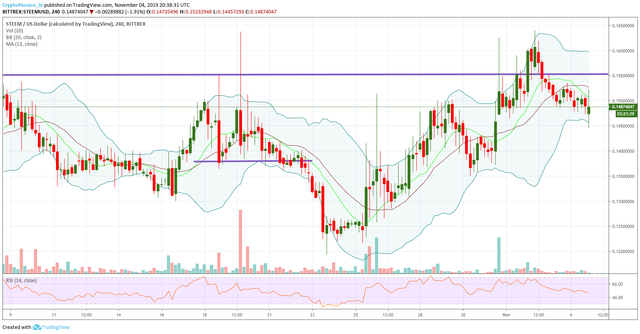 Here is the current chart :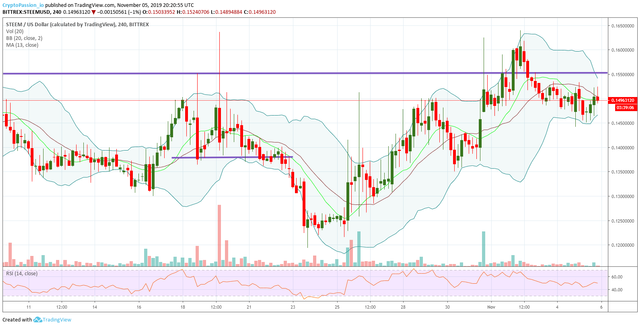 Yesterday, I was saying that we were having a doji in formation and that we could have a change of direction. It is exactly what happened. We are now going in direction of our resistance line at 0.155$ and should try for a new time to break it. Let's just hope that the BTC won't correct too much and stop this new attempt.
Last Updates

Join this new Free To Play on the STEEM Platform !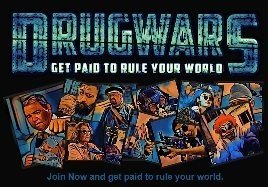 You don't want to miss a Crypto news?
Join SteemFollower and get Upvotes back !