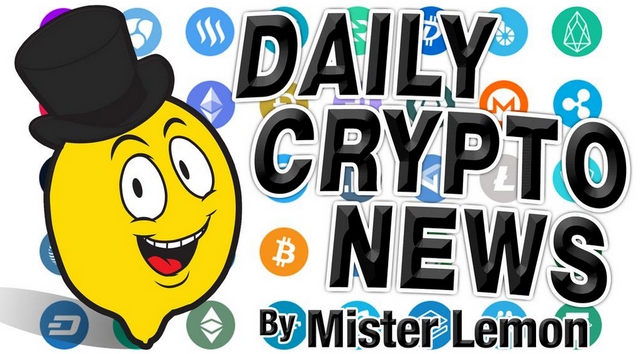 China's Congress Passes Cryptography Law, Effective Jan. 1, 2020 ;
President Xi Says China Should 'Seize Opportunity' to Adopt Blockchain ;
Ethereum Targets Dec. 4 for Istanbul Mainnet Activation ;
Bitcoin Price Hits Five-Week High Above $10,000 ;
Google's Quantum Computer Still Far From Useful, Says Vitalik Buterin ;
🗞 Daily Crypto News, October, 27th 💰
STEEM Trading Update
Welcome to the Daily Crypto News: A complete Press Review, Coin Calendar and Trading Analysis. Enjoy!
The Standing Committee of the 13th National People's Congress in China passed a cryptography law on Saturday that will be effective on January 1, 2020, according to a Chinese media report.
The announcement came one day after Chinese President Xi Jinping called on the country to seize opportunities in blockchain technology.
While China still bans cryptocurrency trading and its national digital currency is not yet hatched, cryptography, as an integral underpinning of blockchain technology, could be key to the country's push to be more competitive in the blockchain space.
The new law aims to tackle emerging regulatory and legal challenges in commercial cryptography use-cases as they play an increasingly important role in developing the Chinese economy, according to the law's latest draft proposal prior to approval.
According to the proposal:
"Clear guidelines and regulations are needed to evaluate commercial cryptography technologies used in the major fields related to the national interest as the current 'loose' system is not suitable for the industry anymore."
Xi Jinping, President of the People's Republic of China and General Secretary of the Communist Party of China, said the country needs to "seize the opportunity" afforded by blockchain technology.
Speaking as part of the 18th collective study of the Political Bureau of the Central Committee on Thursday in Beijing, Xi said blockchain technology has a wide array of applications within China, listing topics ranging from financing businesses to mass transit and poverty alleviation.
"We must take the blockchain as an important breakthrough for independent innovation of core technologies," Xi told committee members.
"[We must] clarify the main direction, increase investment, focus on a number of key core technologies, and accelerate the development of blockchain technology and industrial innovation."
Ethereum's next system-wide upgrade, Istanbul, is scheduled to arrive on mainnet the week of Dec. 4.
The decision was made during an ethereum core developer call on Oct. 25. Later on Friday, Danno Ferrin, blockchain protocol engineer at ethereum venture studio ConsenSys, proposed activating Istanbul at block number 9,056,000 in accordance with the targeted date of Dec. 4.
"From when I calculated … at 14-second block times its 245,544.5 blocks, which puts noon UTC at block 9,055,928.5. So I would propose 9,056,000 as the Istanbul mainnet block target. Please check my math," Ferrin wrote after the meeting in an ethereum core developers chat room.
Bitcoin's price was quoted in five digits across cryptocurrency exchanges earlier today, but the breakout into $10,000 was short-lived.
The number one cryptocurrency by market value jumped to $10,350 at 01:45 UTC – the highest level since Sept. 24 – according to Bitstamp data. Meanwhile, the global average price, as calculated by CoinDesk's Bitcoin Price Index, clocked a high of $10,332.
Just 24 hours ago, the cryptocurrency was reeling under bearish pressures below $7,500 and prominent chart analysts were calling a deeper drop, courtesy of the so-called "death cross" – a bearish cross of long-term moving averages..
Ethereum co-founder Vitalik Buterin is not at all impressed by the perceived threat Bitcoin (BTC) faces from Google's quantum computer.
Buterin took to Twitter on Oct. 23, where he commented on the news that Google had achieved quantum supremacy, meaning that a quantum computer has solved a mathematical calculation that would take any traditional computer millenia to solve. Buterin shared a seemingly snarky analogy:
"My one-sentence impression of recent quantum supremacy stuff so far is that it is to real quantum computing what hydrogen bombs are to nuclear fusion. Proof that a phenomenon and the capability to extract power from it exist, but still far from directed use toward useful things."
🗞 Daily Crypto News, October, 27th 💰
Money 20/20 USA in Las Vegas from October 27 - 30.
General Event (CRYPTO), Elastos (ELA), Ethereum Classic (ETC)
"This event will feature innovators, influential leaders and industry pioneers, who are looking to explore, collaborate and discuss the..."
CoinAgenda conference in Las Vegas from October 26 - 28.
"... You can watch Richard Ells interview with Jane King on KRON-TV in San Francisco, 6:30am October 27th."
Voting for HYPE Token's burning % and daily freezing rewards % for November is now live! Freeze tokens to vote & receive daily rewards.
STEEM Trading Update by my friend @cryptopassion
Last Updates

Join this new Free To Play on the STEEM Platform !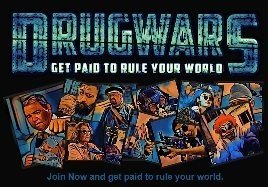 You don't want to miss a Crypto news?
Join SteemFollower and get Upvotes back !