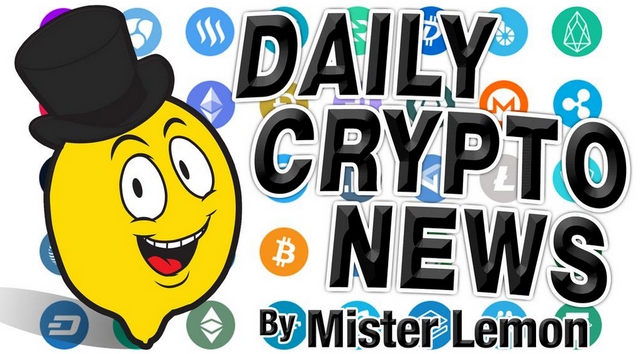 Tencent Says Libra Would Pose Serious Threat to Alipay, WeChat Pay ;
3 Likely Reasons Why Bitcoin Price Crashed — And What's Next for BTC? ;
$7.5K: Bitcoin's Price Tanks to Four-Month Low ;
Coinbase Generated Nearly $2 Billion in Transaction Fees Since 2012 ;
Maduro OKs Petro-to-Fiat Trades, Will Provide Stores with Crypto Pay Tech ;
🗞 Daily Crypto News, October, 23rd 💰
STEEM Trading Update
Welcome to the Daily Crypto News: A complete Press Review, Coin Calendar and Trading Analysis. Enjoy!
Tencent, the Chinese internet giant and parent of messaging app WeChat, said the proposed launch of Facebook's Libra cryptocurrency would pose serious risks to existing digital payment systems.
In a blockchain whitepaper published in Chinese this week, Tencent said Facebook's Libra initiative seems "bold and radical" but is actually a "prudent and rational" move for the Silicon Valley giant.
The Libra coin could quickly win market share in countries that do not have a credible local currency of their own, or in places where people do not have access to basic financial infrastructure, it continued. But that would be direct competition the Chinese companies could not replicate.
"Any internet company that has a relatively mature digital payment system, such as WeChat Pay and Alipay, would be threatened by the stablecoin if it is ever launched," the whitepaper reads.
The moment many traders have anxiously anticipated arrived this morning as Bitcoin price (BTC) plunged below $7,800 and eventually settled near $7,400. It's possible that the bleeding isn't over yet and investors will likely wait for the 4-hour and daily close before making any strong moves.
Many traders anticipated a decisive move occurring sooner than later simply based on the fact that Bitcoin has been bouncing around in the $7,800 to $8,300 range since Sept. 26 and the digital asset's consistent failure to sustain above $8,200 to $8,300 suggested that momentum was waning.
Technicals: support finally gives after 9th try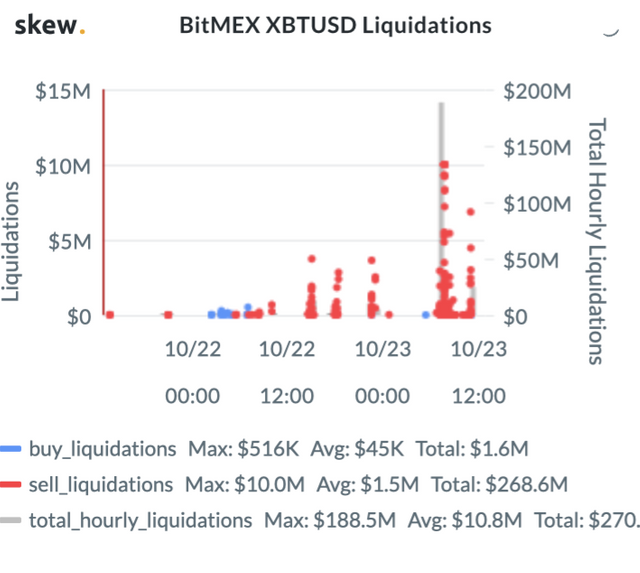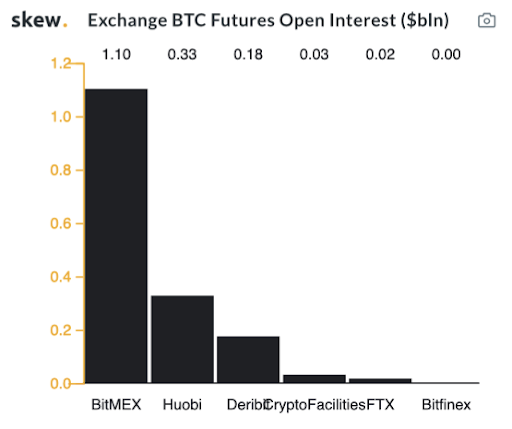 Mr. Zuckerberg goes to Washington
Similar to traditional markets, the crypto sector is heavily influenced by media and it's possible that recent news might have exacerbated the shock to Bitcoin's price.
Today, Facebook CEO Mark Zuckerberg is testifying before U.S. lawmakers about the Libra project, political ads, and the proliferation of fake news on the platform. It seems every time the U.S. Congress discusses cryptocurrency, Bitcoin's price drops.
Google's quantum breakthrough spooks Bitcoin investors?
Additional news that could be impacting Bitcoin's price is Google's announcement that a quantum computing breakthrough has enabled one of its machines to carry out tasks that would take a supercomputer 10,000 years to execute.
Quantum computers solving complex algorithms seem to make investors nervous that the Bitcoin network is under threat and it's possible that some crypto investors jumped ship as the story circulated through the New York Times, Bloomberg and crypto media.
Bitcoin's low volatility consolidation has ended with a violent drop beyond four-month lows near $7,500.
The premier cryptocurrency fell by $500 in just 15 minutes at 12:50 UTC to hit a low of $7,500 – the lowest level since June 10, according to Bitstamp data. It is currently hovering at that price.
The global average price, as represented by CoinDesk's Bitcoin Price Index (BPI), also hit a low of $7,549. With the price slide, BTC's market capitalization also tanked to $135 billion.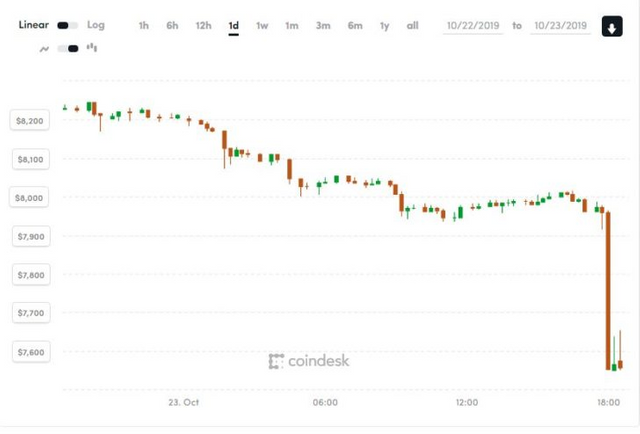 On Oct. 23, the co-founder and CEO of major United States cryptocurrency exchange and wallet provider Coinbase told Vanity Fair that technology has always been the focus of Coinbase, which, in part, is the reason why the company has remained profitable.
Coinbase has been profitable since 2017 and has generated close to $2 billion in transaction fees since the company launched back in 2012. Armstrong added:
"Most of these profits we're plowing back into the business to create new products. I sort of think of us as the anti-unicorn unicorn [...] I want Coinbase to be a company of repeatable innovation."
Venezuelan president Nicolás Maduro has authorized Petro-to-fiat trading, and says his government will provide the necessary technology to all business holders in the country who want to start accepting crypto pay.
Maduro stated that his move – effective as of October 23 – would allow the "three million" Venezuelans with Petro holdings to convert their tokens to fiat, including bolivars, per reports from Panorama and Correo del Orinoco.
The president also urged merchants and business holders to consider moving to cryptocurrency pay solutions, in a bid to revitalize the country's economy.
He stated,
"If you have a good store, a good supermarket, or sell household appliances, join the cryptocurrency [pay] system, we will provide you with the technological means of doing so."
🗞 Daily Crypto News, October, 24th 💰
"Hidden Amounts Alpha Release"
Team updates at 3:30 PM UTC/ 11:30 AM EDT: Engineering, Node network, Product/UX, Helpdesk, Legal, BD, Marketing, CEO Closing thoughts, AMA.
Bethereum F2P betting contest begins! Get ready to place your bets everyone. Join today to our platform.
If you're in London on the 24/10/19 and care about how our information is used and traded then this panel discussion on the implications...
"Our co-founder @vidal007 will be speaking at upcoming @africa_aitex [African IT Expo] held in #Rabat #Morocco on 24th of October."
STEEM Trading Update by my friend @cryptopassion
Here is the chart of yersterday :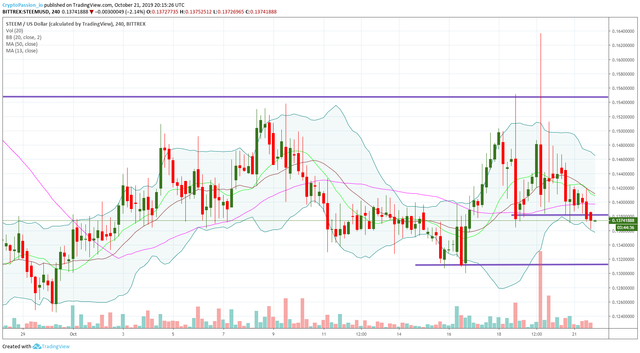 Here is the current chart :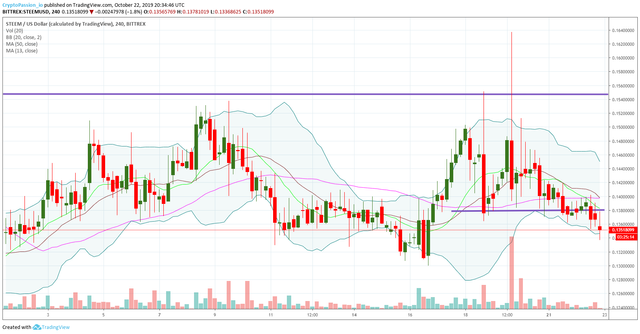 We can now consider the support line at 0.138$ as broken as we did a pullback on it and a new drop is now starting. So in theory, we are now going in direction of the low around 0.126$. Not a good new but if the BTC is continuing to correct, I don't expect that STEEM will do a UP alone.
Last Updates

Join this new Free To Play on the STEEM Platform !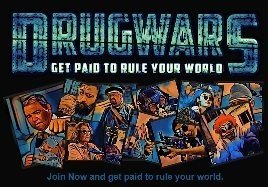 You don't want to miss a Crypto news?
Join SteemFollower and get Upvotes back !