Bitcoin break out :O
Hello steemit !
Here is my quick technical analysis for btcusd
Today bitcoin hopefully found its bottom and broke out from the bear trend.
In this minute chart picture it looks like volume was strong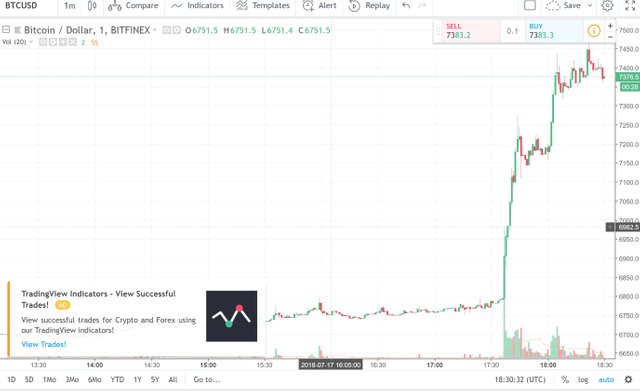 Now i dont know the hype or media news what made this euphoric breakout i just look at the chart cold and objectively
If i connect the recent down trends touching points what started around 2017 december its clear that btc has broken out from that trendline, it was strong with 5 touching points as resistance and the 6 one was the break out and we made after that a higher low .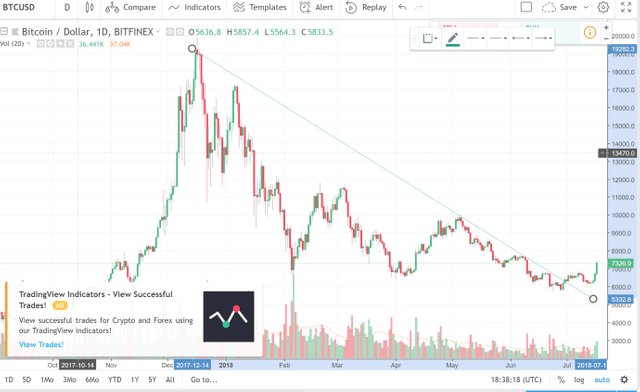 Now my prediction is if we dont fall back under 6000 the trend is changing so from a bear market we are moving to bull market.
My target is another all time high and ne media sensation with new records new btc millionaires with lambos and stuff :D
It looks like it is a good time to buy cryptos and hodl.
Hope you liked my short analysis , let me know what you think about the crypto market .
I was analysing btc only as crypto price standard - almost all the cryptos are moving in correlation with btc.
thank you for reading :)