Bitcoin (BTC) Evening Update: Price is Sitting on Lower Bollinger Band & Upper Trend Line Support

SUMMARY
During today's price action, Bitcoin (BTC) briefly pierced the upper white trend line and came back out. To many, this could be perceived as being real bad indication of lower lows to come. While lower lows are feasible; a perspective from buyer/seller tug of war can often help. When price temporarily pierces a strong support, many weak holders freak out and sell in panic thinking that the end of the Bitcoin era has arrived. Such is the process of divesting of weak hands and why price quickly comes back above the pierced support. Price is currently sitting on the support line. Let's see how the overnight price action follows.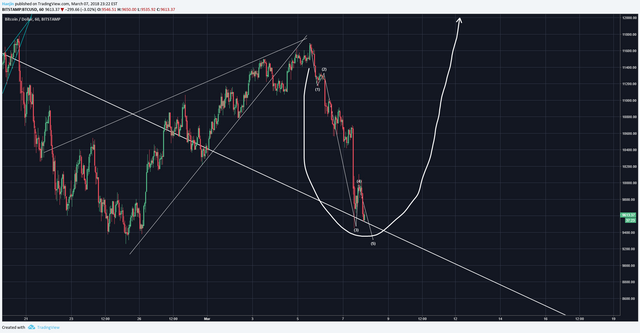 The below shows the Bollinger bands and price is now sitting on the lower 2 Std Dev bollinger band and the upper white trend line. IF price does decisively breakdown; then the blue line and the purple line are the potential landing zones to consider. BUT! We're not there as of now and so, until the lower bollinger band and the upper white trend line support are busted down; the primary as shown by the first chart remains. Cynics will call this wishy washy but the informed will understand it at a higher level.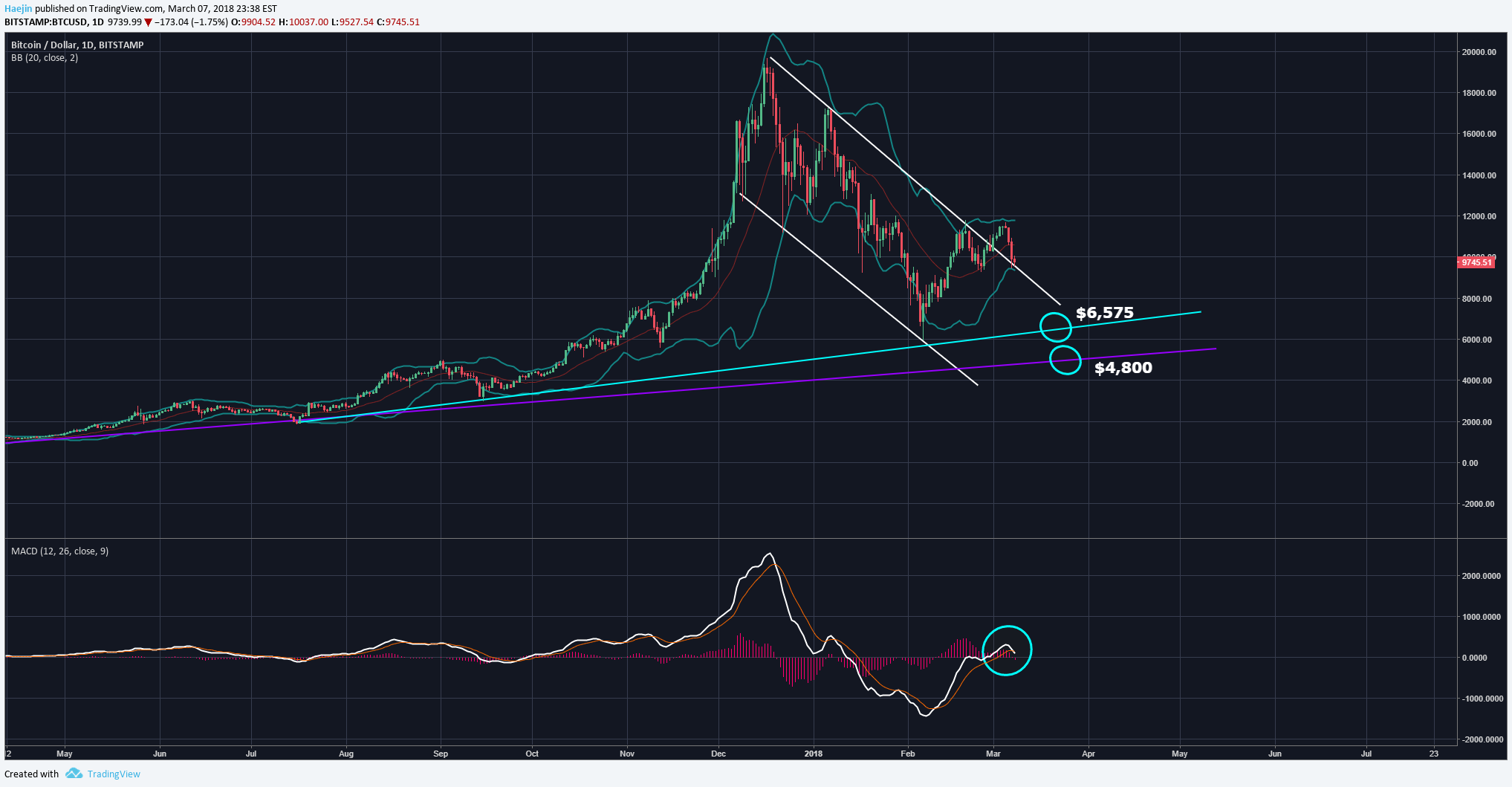 Legal Disclaimer: I am not a financial advisor nor is any content in this article presented as financial advice. The information provided in this blog post and any other posts that I make and any accompanying material is for informational purposes only. It should not be considered financial or investment advice of any kind. One should consult with a financial or investment professional to determine what may be best for your individual needs. Plain English: This is only my opinion, make of it what you wish. What does this mean? It means it's not advice nor recommendation to either buy or sell anything! It's only meant for use as informative or entertainment purposes.
Please consider reviewing these Tutorials on:
Elliott Wave Counting Tutorial #1
Elliott Wave Counting Tutorial #2
Elliott Wave Counting Tutorial #3
Laddering and Buy/Sell Setups.
Laddering Example with EOS
Tutorial on the use of Fibonacci & Elliott Waves
@haejin's Trading Nuggets
Essay: Is Technical Analysis a Quantum Event?
Follow me on Twitter for Real Time Alerts!!
Follow me on StockTwits for UpDates!!
--
--