Chickenosaurus (WIP)
Gallus gallus domesticus Theropoda!
I will be spending the rest of the weekend finishing up this illustration.
You are looking at the first layer of colors on the chickensaurus scales and feathers. By the time I apply additional paint the colors will change completely. I like to mix my colors through layering different colors on top of each other. A light yellow with a strong purple for shadowing will change the yellow and blue scales to a light brownish yellow, and the blue will turn to a lighter purple. When I shadow, I use contrasting colors rather than black or gray. When using a contrasting color, like orange and blue, or yellow and purple, or red and green, you darken the color without losing contrast and the pop! When you put two contrasting colors (opposites on the color wheel) your colors stand out, they compliment each other.
Third layer consistest of color layering, shadowing and detailing and is the most time-consuming work.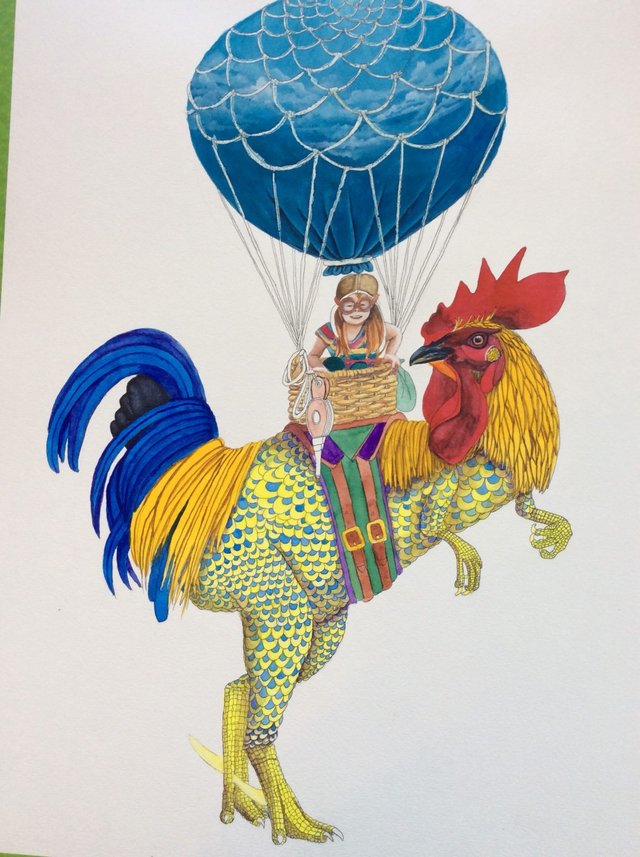 18 x 24inch pen and ink, watercolor and gouache
I'm working on the third layer starting with the face of the chickenosaurus.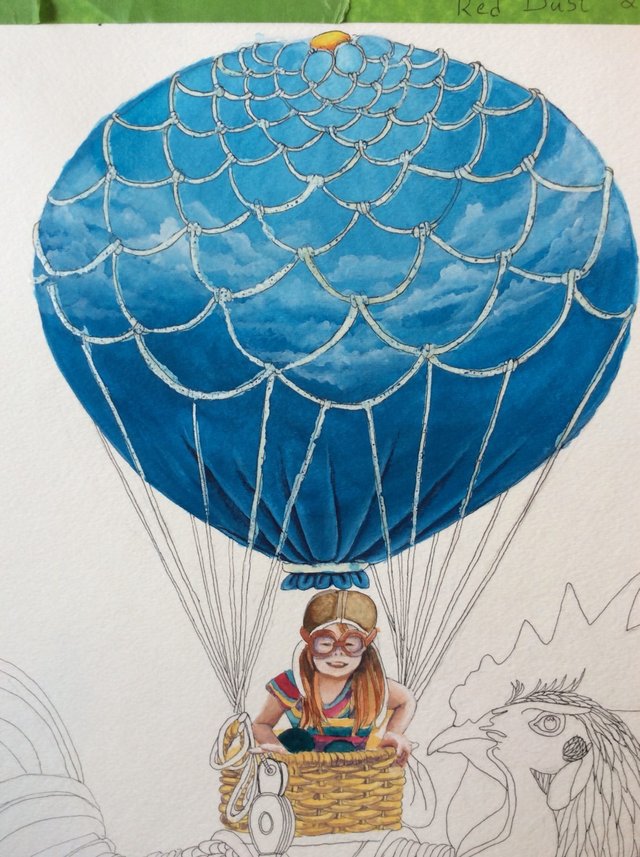 How birds evolved from dinosaurs.n the 1990s, an influx of new dinosaur fossils from China revealed a feathery surprise. Though many of these fossils lacked wings, they had a panoply of plumage, from fuzzy bristles to fully articulated quills. The discovery of these new intermediary species, which filled in the spotty fossil record, triggered a change in how paleontologists conceived of the dinosaur-to-bird transition. Feathers once thought unique to birds, must have evolved in dinosaurs long before birds developed. The dinosaur and the gravity paradox.
Prisma color pencil on mixed media paper, 2014
---
Can We Grow A Chicken As Big As A Dinosaur?
WIP One
WIP Two
WIP Three
---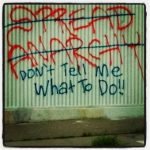 A link to My Blog