Gallus gallus domesticus Theropoda!
Can We Grow A Chicken As Big As A Dinosaur?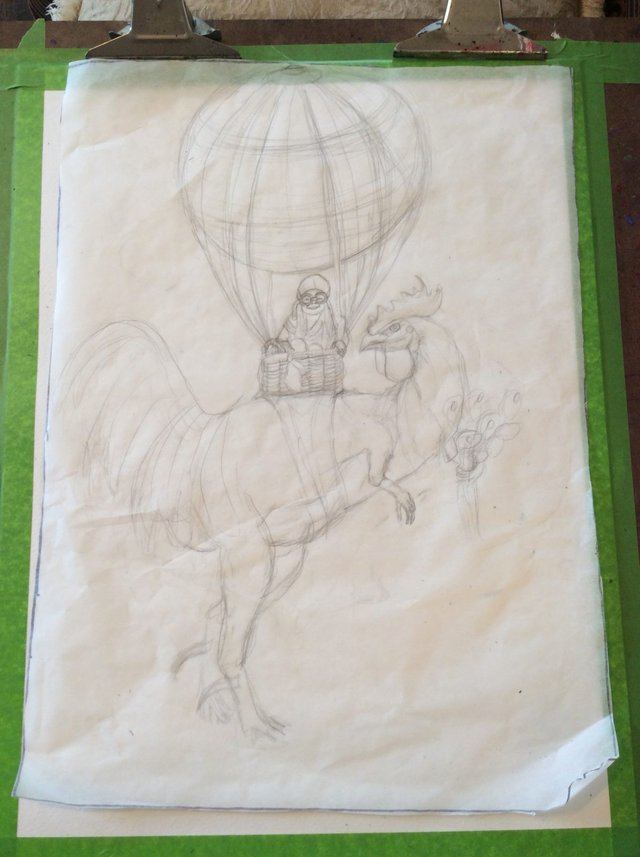 18 x 24inch tracing paper and pencil
I started the day with a migraine and was able to shake it off with the help of the herb feverfew. I was going to do some detail work on my "Picking Apples" painting. Instead, I chose to work on something that takes very little concentration. This was a perfect day to avoid overthinking and let my creativity flow!
I have often daydreamed about drawing a chicken as big as a dinosaur, which science guesses chickens evolved from the same lineage as the mighty Tyrannosaurus rex. This is my light-hearted sketch of my Dinochicken T-Rex.
I think I am gong to make the Dinochicken T-rex carry some flowers and a maybe a stuffed animal...lololol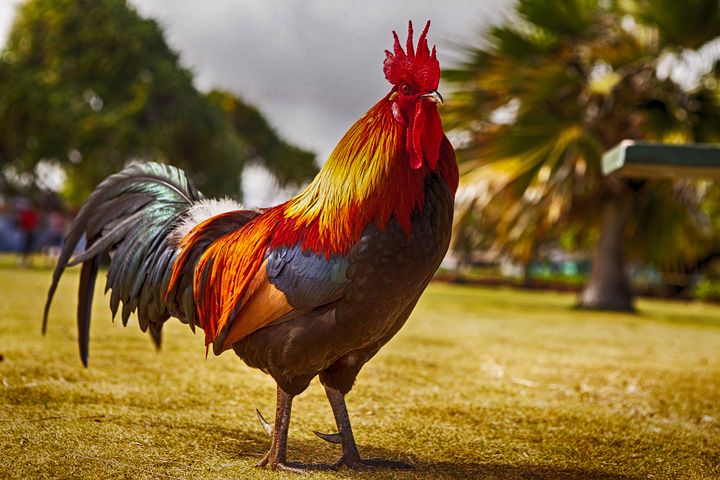 Because the world doesn't grow birds as big as a T-Rex anymore I added a balloon for extra buoyancy. I will use watercolor very lightly with pen and ink.
I usually do my sketches on tracing paper and transfer the outline to my expensive watercolor or mixed media paper. Once I transfer my sketch to my watercolor or mixed media paper, I ink in the outline and some details adding ink and paint until I get my desired effects.
In the 1990s, an influx of new dinosaur fossils from China revealed a feathery surprise. Though many of these fossils lacked wings, they had a panoply of plumage, from fuzzy bristles to fully articulated quills. The discovery of these new intermediary species, which filled in the spotty fossil record, triggered a change in how paleontologists conceived of the dinosaur-to-bird transition. Feathers once thought unique to birds, must have evolved in dinosaurs long before birds developed.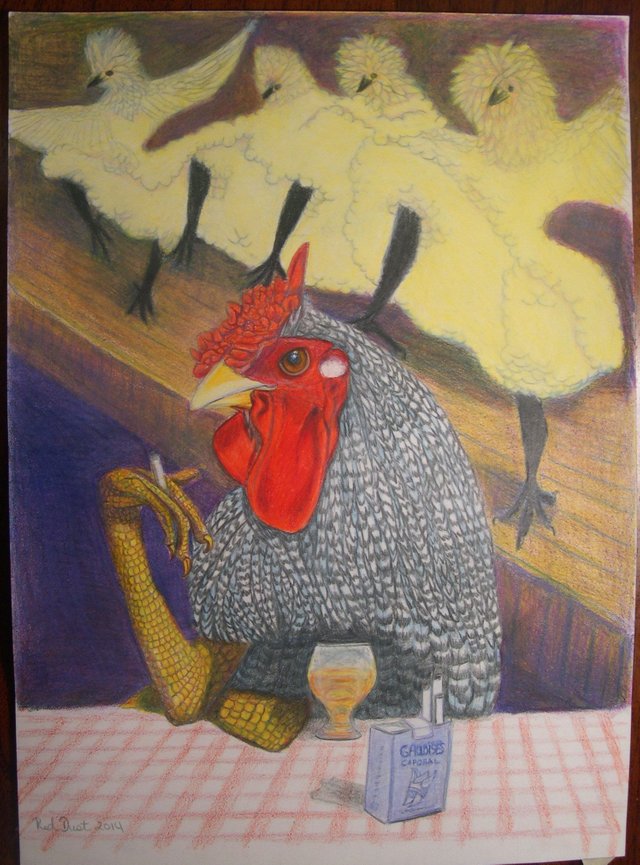 Prisma color pencil on mixed media paper, 2014
---
Pictures From Pixabay
---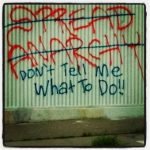 A link to My Blog