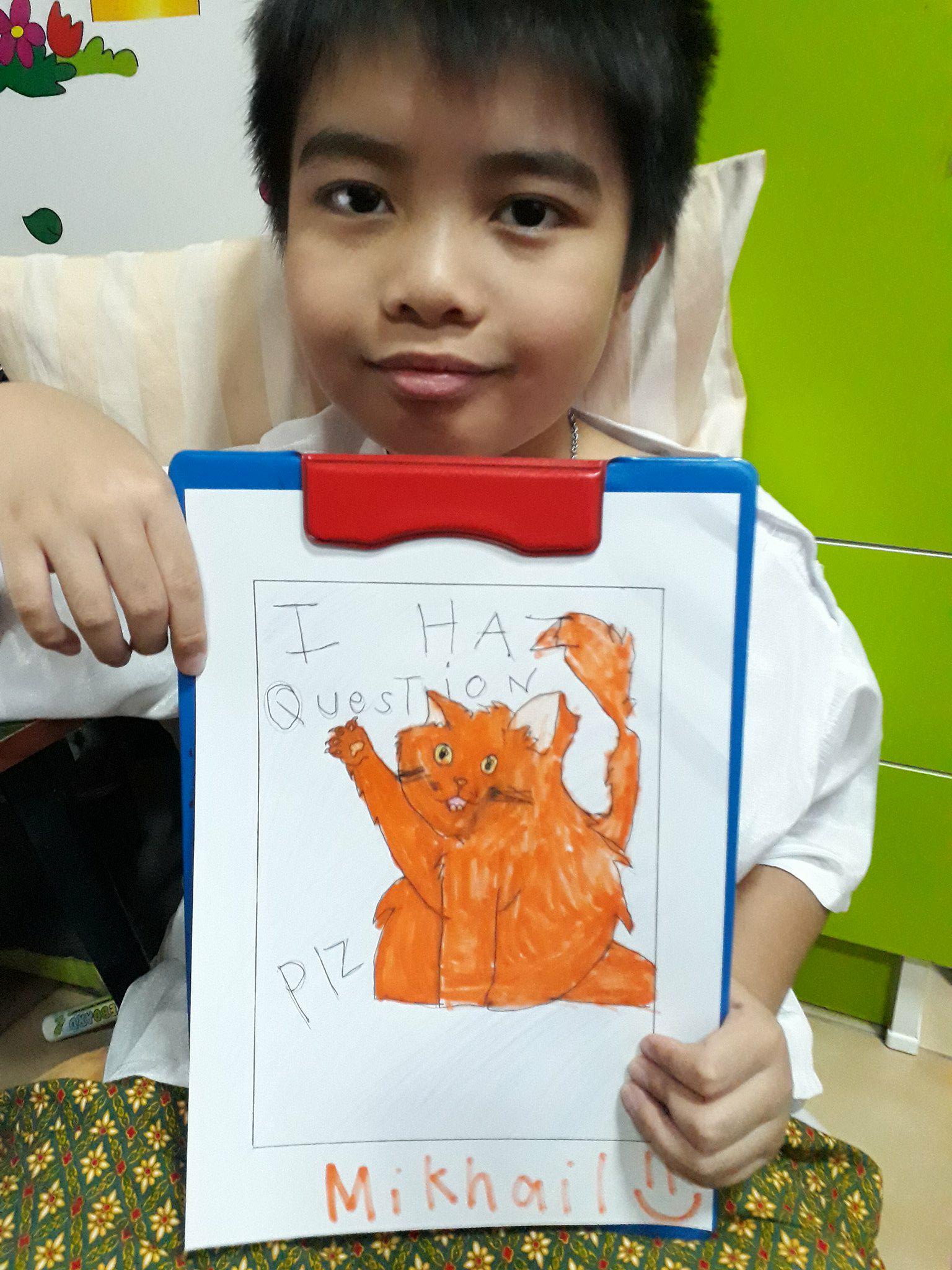 My son, Mikhail, wants to be a professional artist like his idol @rigaronib in the future. Me, as his father who supports him always is very happy seeing him smiling while doing the thing (drawing) that he wants to do.
I'm sharing this to all of you show his drawing and how I am proud for him. To all parents here in this great platform, let your children do what makes them happy. Support them on every steps they're doing in their life and all of you will see the smile that would make all of you proud.

Before he drew his challenge from my good friend @rigaronib, he did what I told him to do about his English homework from me. I taught him about reading and speaking in a review of his past lessons at school while having his 2 months vacation. He understands English very well but I still wanted to teach him because he speaks a lot of Thai language at home.
In this video below, I let him review about the "What's This and What's That" Reading and Speaking Lesson.
This lesson could let him remember on how to answer a simple question properly :D


And now, let's go on to his challenge from our family friend and the King Of Holi-Arts @rigaronib. All of Mikhail's drawing had @rigaronib 's permission to recreate his Holi-Art masterpiece. Big thanks to my good friend for that! :D
He drew his big bro's @rigaronib Holi-Art #22 which his original Holi-Art called "I Haz Question". Let's check it out!
PROGRESSION PICTURES
He started to draw the the first step of the drawing :D



Next, he highlight his drawing using his black pen that I bought him :D



Then, he colored his drawing using his color pencils.
And then he colored it again using his marker over it :D


After the coloring of his drawing, he then did the background of his drawing :D

I HAZ QUESTION DONE! :D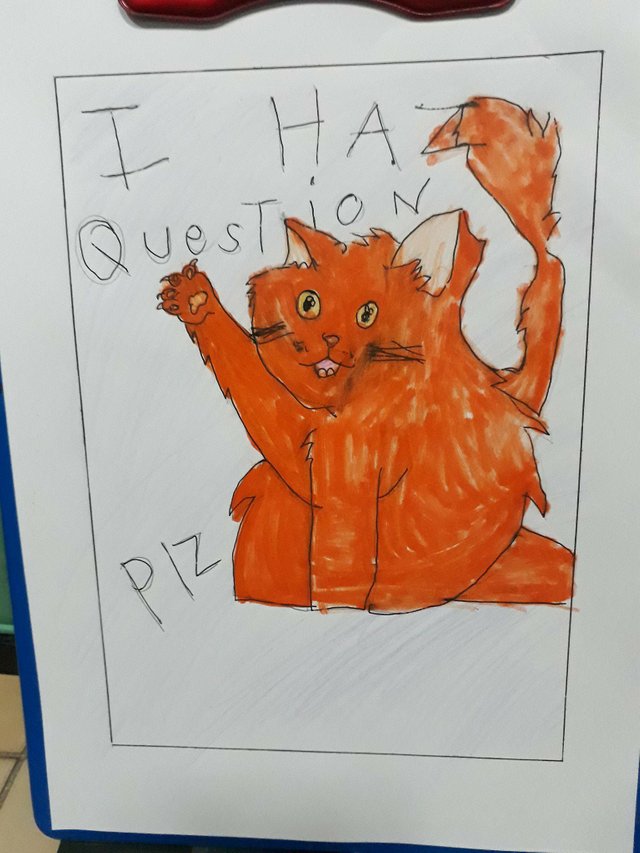 If you want to see the original Holi-Art #22 of my friend @rigaronib, please click HERE
Thanks for dropping by guys! :D

Mikhail's Drawing Collection :D

If you want to know which wacky holidays that you should be celebrating everyday, you can visit our family friend and The King Of Holi-Art @rigaronib
If you like poetry, you can visit my lovely wife for her daily poetry posts @thidaratapple
Please, do the community a favor and support @steemgigs, Terry who blogs using @surpassinggoogle, as a witness. He is a very nice person who helps Filipinos here at Steemit including me. He needs our strength.
If you want to give him witness voting decisions on your behalf, visit https://steemit.com/~witnesses again and type in "surpassinggoogle" in the second box as a proxy.