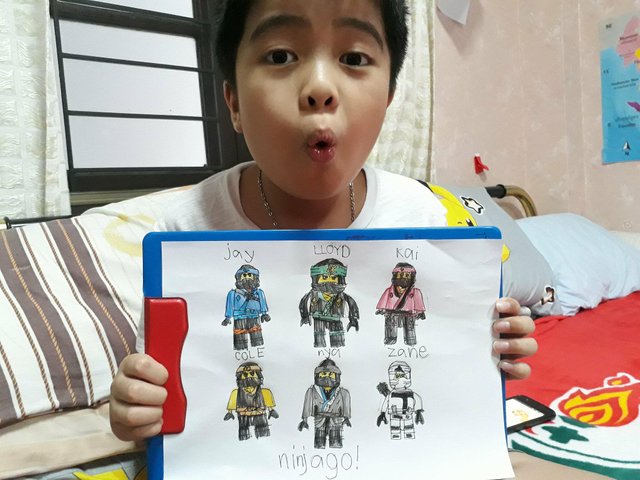 My son, Mikhail, wants to be a professional artist like his idol @rigaronib in the future. Me, as his father who supports him always is very happy seeing him smiling while doing the thing (drawing) that he wants to do.
I'm sharing this to all of you show his drawing and how I am proud for him. To all parents here in this great platform, let your children do what makes them happy. Support them on every steps they're doing in their life and all of you will see the smile that would make all of you proud.

Hello Steemians! I'm here to share my son's, Mikhail, drawing for today. He drew his favorite Lego NinjaGo characters in one and he was very happy to see what was the result of his drawing.
When he woke up in the morning, he told me that he wanted to draw something different. He wanted to draw the NinjaGo Ship that he built 3 days ago but, he changed his mind by drawing the six main characters of NinjaGo instead of the NinjaGo Ship. Those characters are Jay, Lloyd, Kai, Cole, Nya and Zane.

The first character that Mikhail drew was Lloyd. Mikhail told me that Lloyd is the Green Ninja and the leader of all NinjaGos. He is the powerless Elemental Master of Energy.
Lloyd is the most favorite character of Mikhail in the NinjaGo series. He likes it very much and he always take his toy (Lloyd) everywhere he go :D

The second character that he drew is Kai. Mikhail told me that Kai is the Elemental Master and the Ninja of Fire. Kai is also the older brother of Nya.
Mikhail told me that after he draw Kai, he would like to take a rest for a few minutes.


After 15 minutes....

The third character that he drew was Cole. He told me that Cole is the current Elemental Master of Earth.
He went down from the bed because his mom @thidaratapple wanted to let Mikele, his little bro, to put him on sleep because he's not feeling well. :(

The fourth character that Mikhail drew was Jay. Mikhail said that Jay is the Elemental Master of Lightning.
Mikhail told me that he wanted to eat something after he finish drawing the Ninja named Jay. Well, of course, as what I told him :D


After eating his snacks...

The fifth character that he drew was named Nya. He told me that Nya is the Elemental Master of Water.
Mikhail added that Nya is the younger sister of Kai. Well, he does know all of it LOL! :D

The last character that he drew was named Zane. He told me that Zane is the Elemental Master of Ice and the first ever Nindroid (A ninja android)
He told me that these six characters were the best NinjaGOs ever! and I told him that he's drawing was great and he did a good job! :D Nice!


After 2 hours of waiting for his NinjaGo drawing about the six main characters, he's finally done and prepared for the next activity that I have to teach him to. Let's now see his NinjaGo drawing! :D
PROGRESSION PICTURES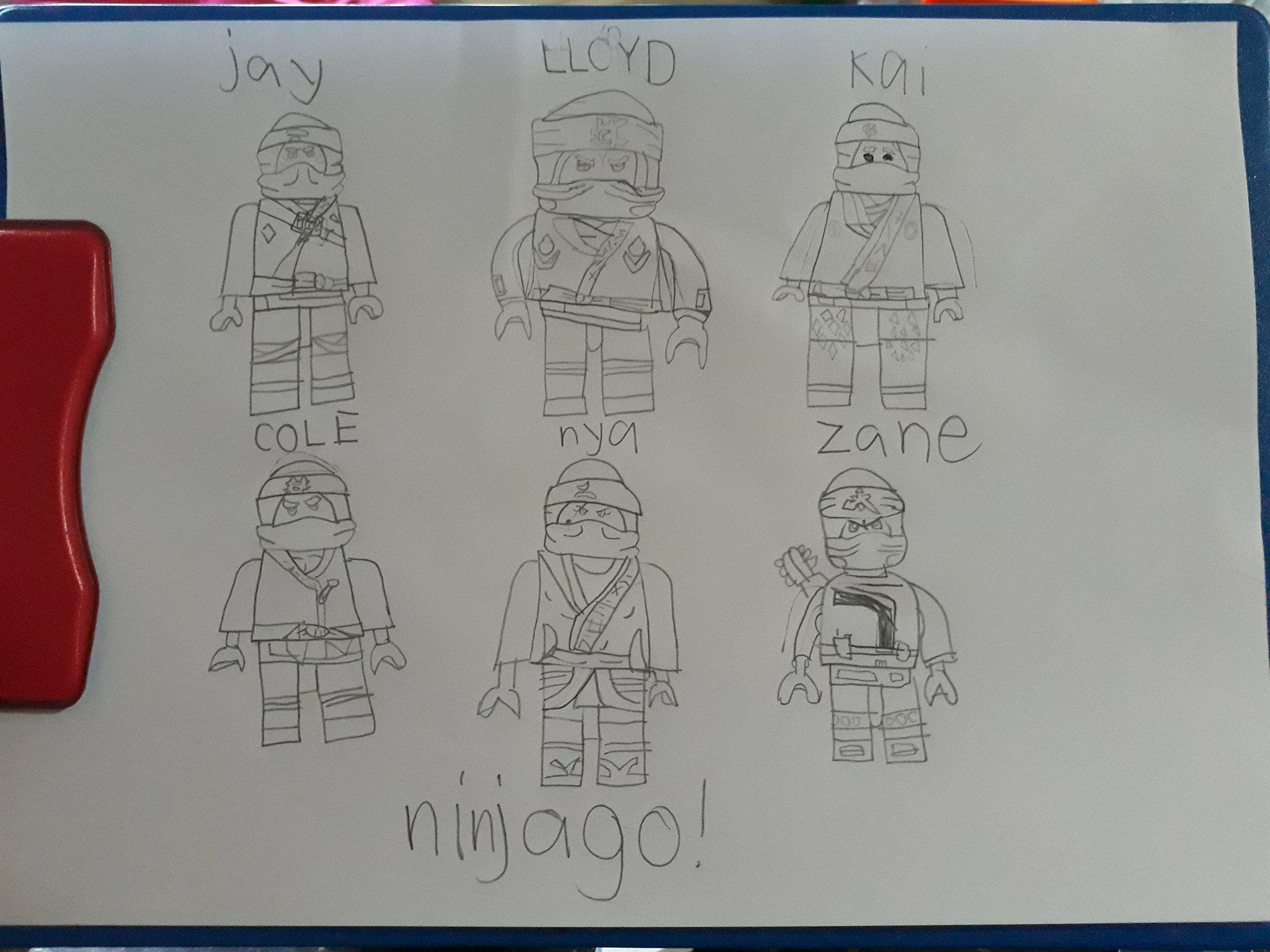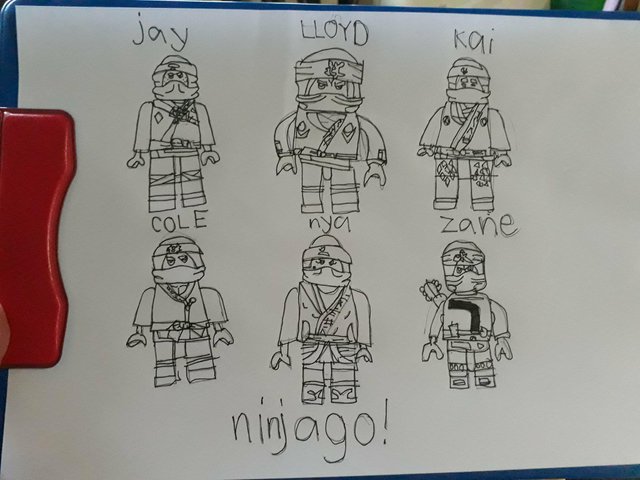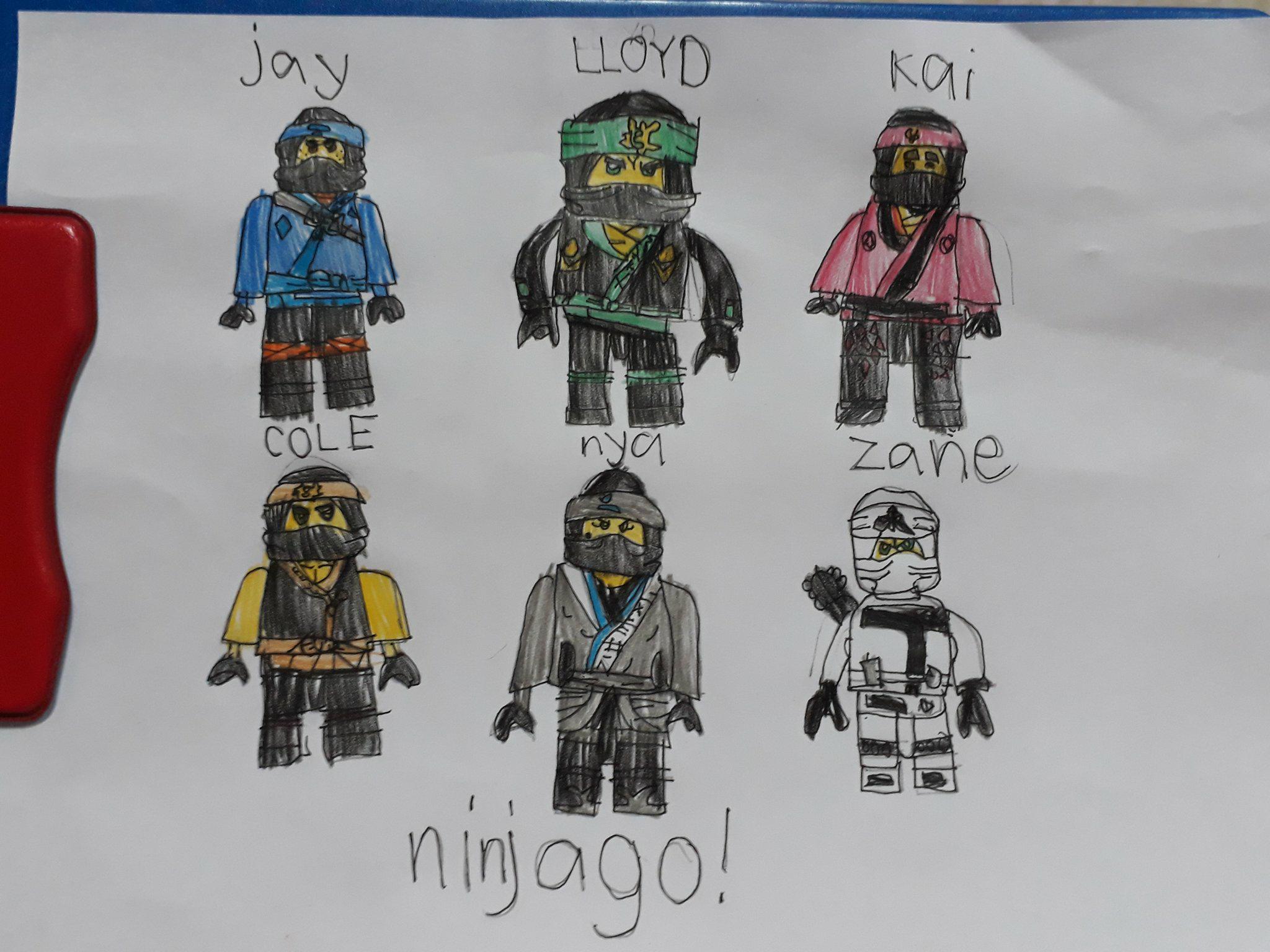 Thanks for dropping by guys! :D

If you want to see Mikhail's Drawings, please visit these links below :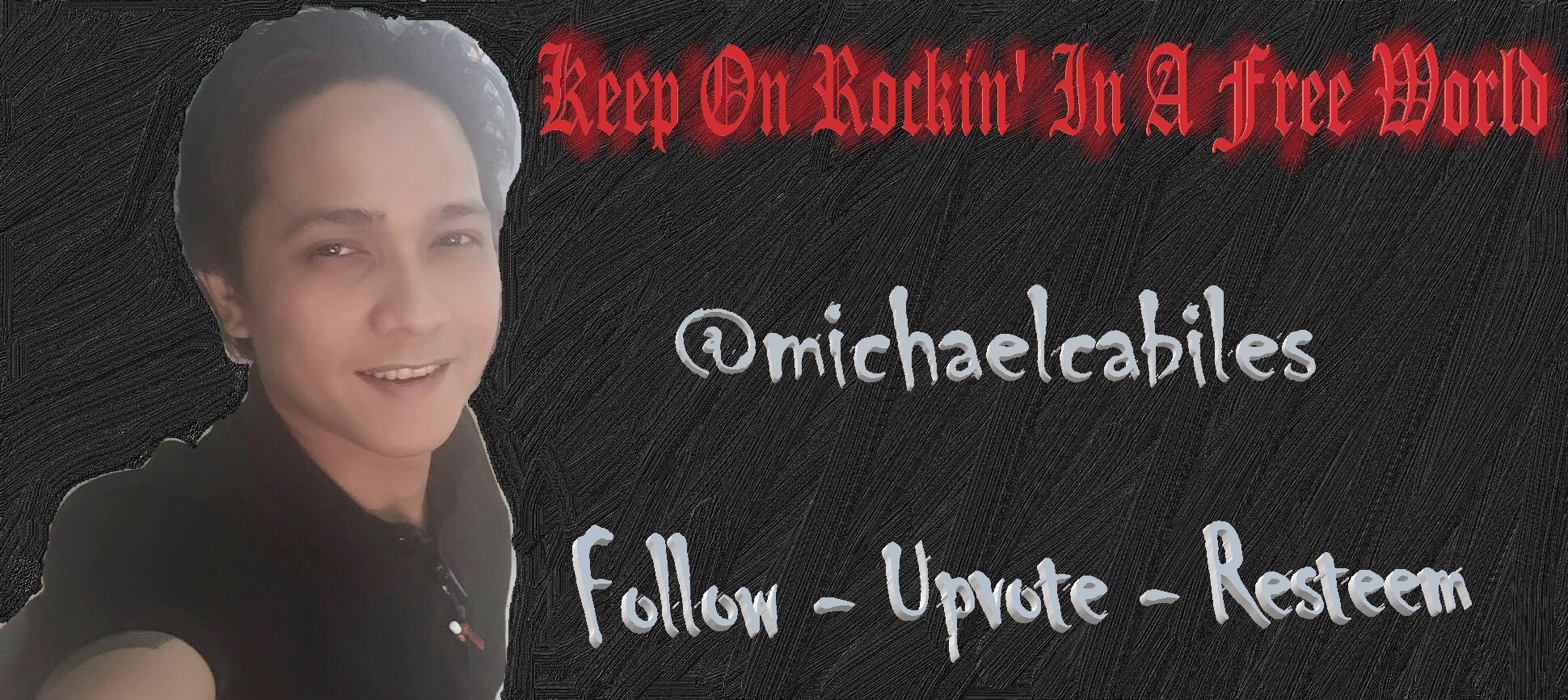 If you want to know which wacky holidays that you should be celebrating everyday, you can visit our family friend and The King Of Holi-Art @rigaronib
If you like poetry, you can visit my lovely wife for her daily poetry posts @thidaratapple

Please, do the community a favor and support @steemgigs, Terry who blogs using @surpassinggoogle, as a witness. He is a very nice person who helps Filipinos here at Steemit including me. He needs our strength.
How to vote:
1.) - Go to https://steemit.com/~witnesses
2.)- Scroll down to bottom, and type in steemgigs and click vote. (You can only vote once per witness if you try to vote again the original vote will get deleted.)

If you want to give him witness voting decisions on your behalf, visit https://steemit.com/~witnesses again and type in "surpassinggoogle" in the second box as a proxy.