The Deception of Kafkanarchy84
Kafka has fooled us. When I say us, I mean me as well.
I have heard a lot about Kafka's accusations. Kafka said that Ben threatened Kafka and Kafka's family! That Ben attempted to:
doxx kafka
fuck up kafka's financials
cause harm to kafka's family including kafkas son
and the list goes on.
These accusations are horrible. Kafka also managed to somehow tie not only Ben Farmer to these accusations, but somehow Adam Kokesh as well. Then, amazingly (why not), Kokesh's entire campaign team.
There are a lot of people including prominent members of the steemit anarchist community that rushed to Kafakanarchy84's aid. I hope they would do the same for me should I ever be in Kafka's shoes... unless of course, I was purposely being deceptive in the hopes of succeeding at a personal agenda.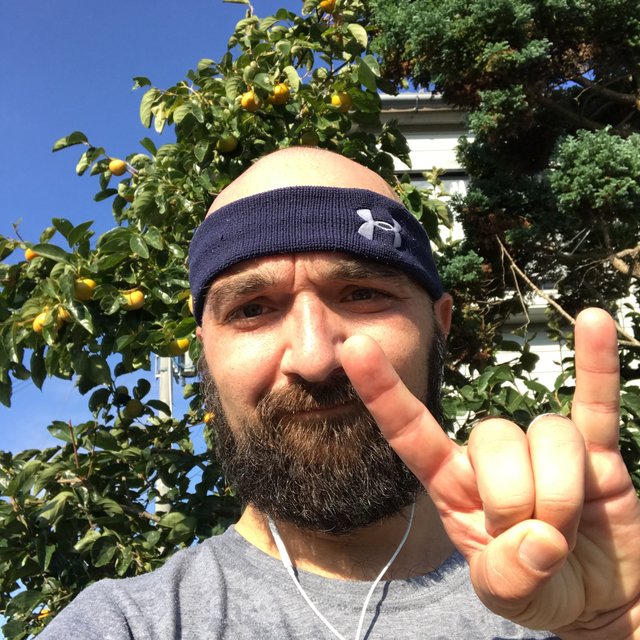 I will demonstrate that not only is there NO EVIDENCE that Ben Farmer hired a hacker to do the awful things that Kafka said Ben was going to do, but that it was ACTUALLY KAFKA HIMSELF was the only person that did some of the things that he blamed others for. Yes. I will demonstrate that not only did Ben Farmer NOT do most (if any) of what Kafka said he did... but that Kafka actually did those things to Ben Farmer.
Now for the meat and potatoes. I ask you to put out of your mind all prior made judgements as we take a close examination of the truth. We will use Kafka's evidence as he has presented it. If I'm wrong in ANY WAY, please let me (and everyone else) know with contradicting evidence.
First, there is ABSOLUTELY NO EVIDENCE that anyone but Ben Farmer, the hacker, and Kafka were involved. aka, no Kokesh involvement, no campaign involvement. None. Zilch. The idea that Ben Farmer is not a free man responsible for his own actions is reprehensible, even in a statist society... much less an anarchist community. No one made Ben Farmer do anything. There isn't even a single drop of evidence that anyone else hinted for Ben Farmer to do something.
Now that we have that out of the way, let's closely examine what the evidence says Ben actually did.
This is where the communication starts. Remember that Ben Farmer believes his communication will be private and has no reason to hold back or censor himself. We're looking for what exactly Ben is asking this person to do to Kafka.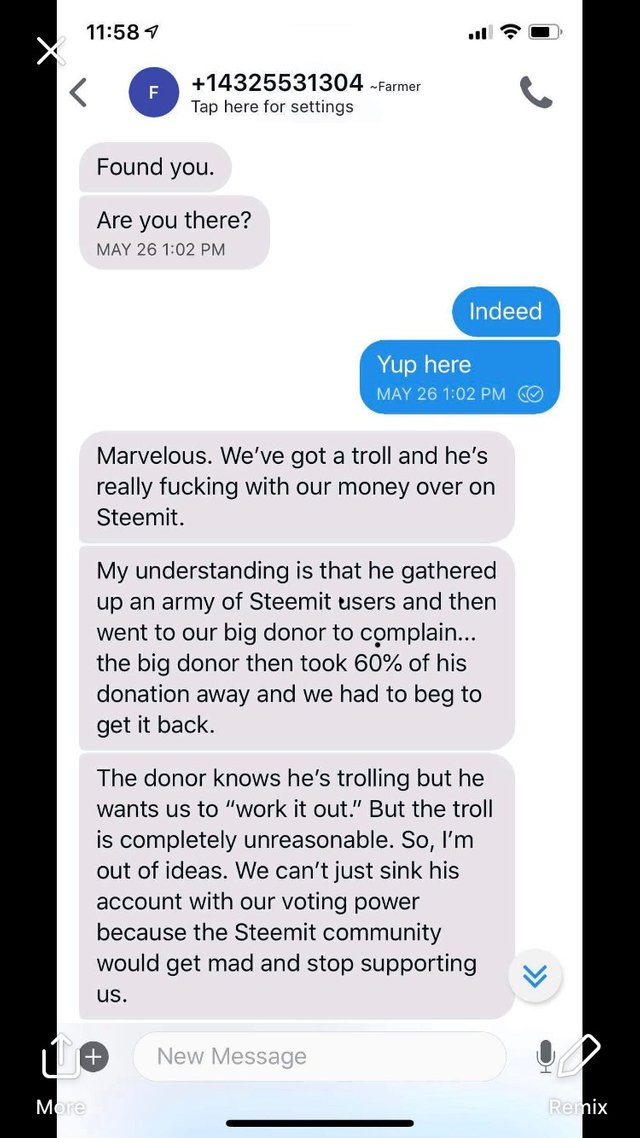 Ben identified a troll that was harassing him and his campaign team. He talks about how Kafka is being unreasonable and made the campaign lose "60% of their funding" through his trolling. Ben says that he can't simply sink Kafka's account (reputation) because that would look bad. However, sinking someone's account is a built in function of Steemit and in no way violates the NAP or voluntaryist ideals. Why Ben didn't do this to Kafka is beyond me. Why he STILL hasn't sunk Kafka is beyond me.
So far Ben hasn't done anything, but is looking for ideas on what to do. He's exploring options on how to stop the constant trolling.
Let's move on...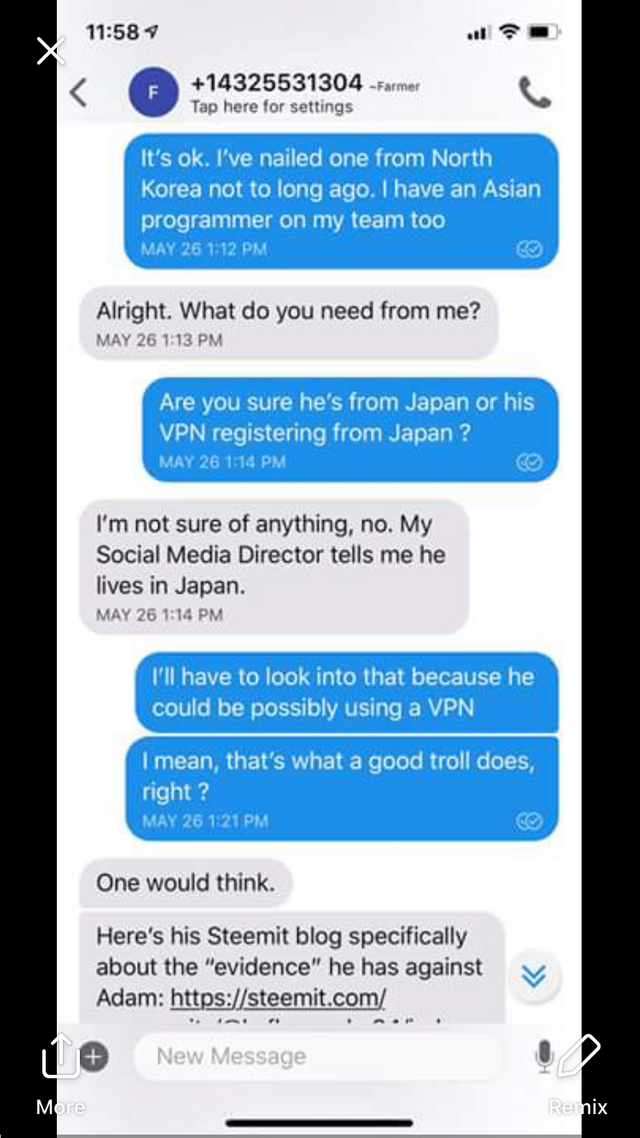 Here we see the hacker explains their resources available for a solution. Any solution. Ben says that Kafka is possibly from Japan (no shit, Ben). Ben then goes on to tell the hacker that the troll (Kafka) is using "evidence" and where to find it. So far, Ben is exploring how to stop a troll and only using truth (links and evidence) to search for those options.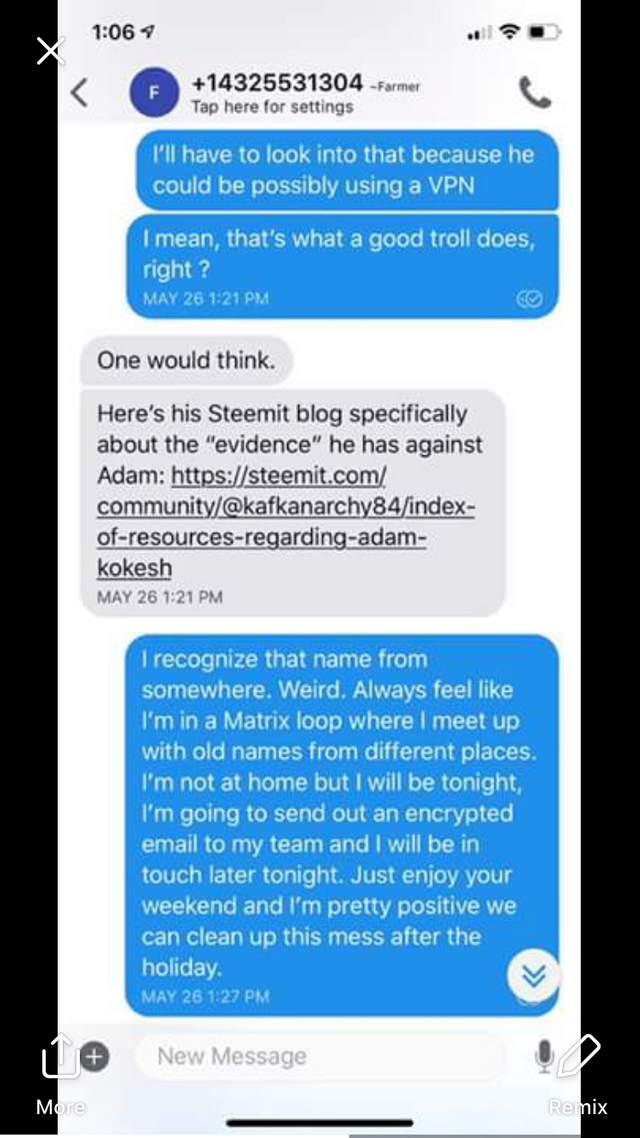 The hacker assures Ben that she can look into it and find a solution after the holidays. So far the hacker has talked about some shady shit and Ben hasn't bitten.
Now the holidays are over. Ben checks in on things.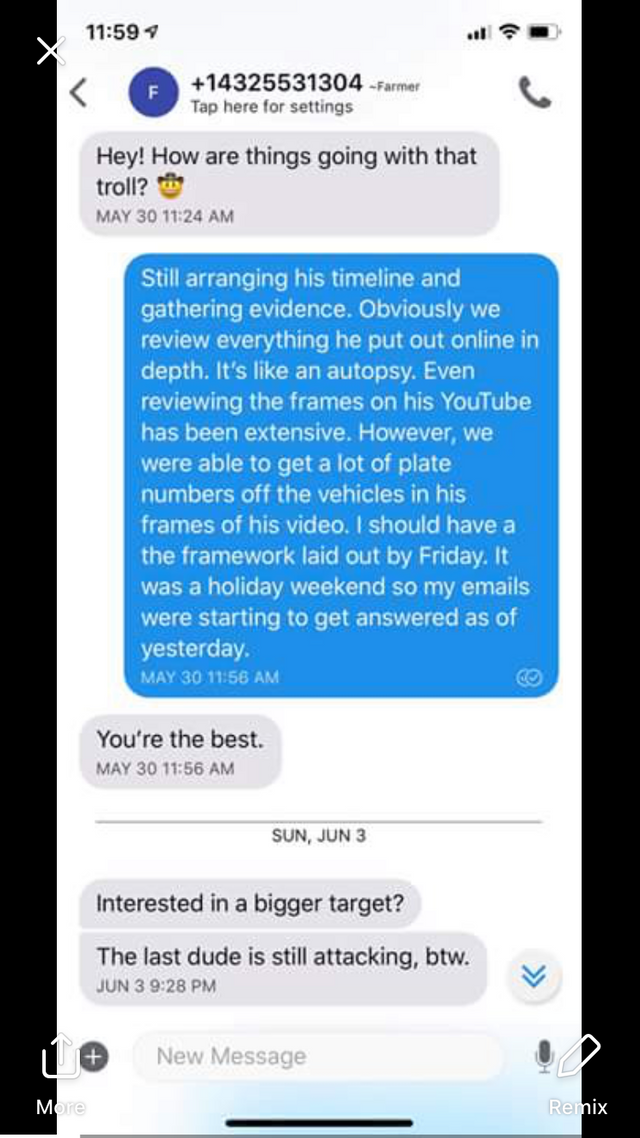 The hacker says that they are working on dissecting information to find out everything that they can. This is common practice for lawyers, private investigators, and PR firms. Ben says thanks. Then Ben mentions that there is someone worse than the normal troll and wants to know if the hacker can help. He also mentions that Kafka, of course, is still harassing nonstop with his trolling.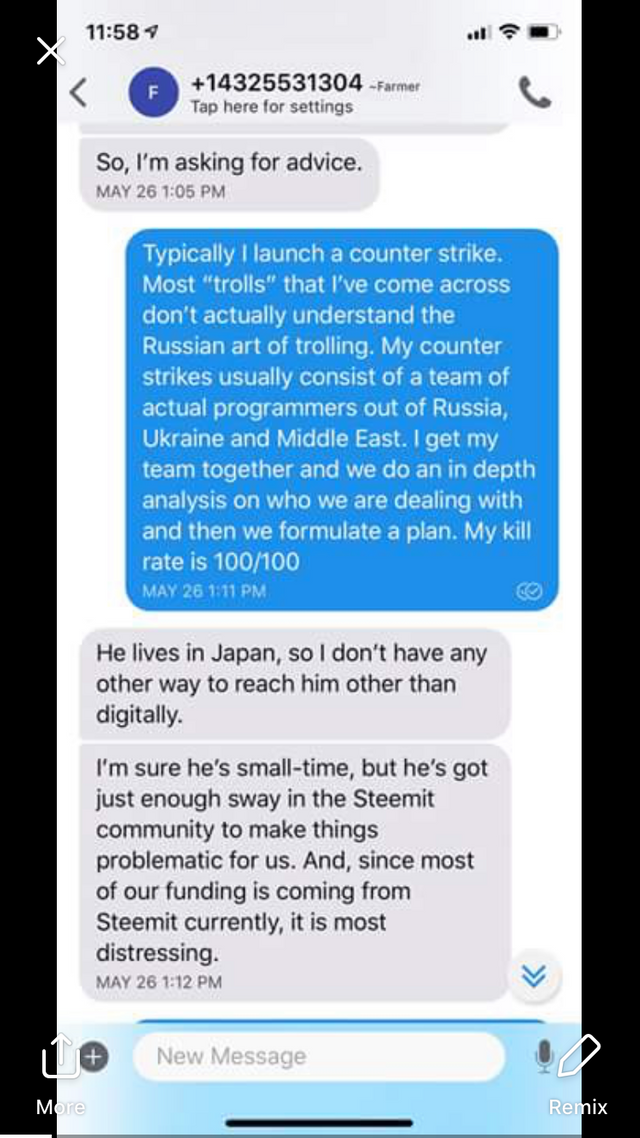 The hacker tells Ben that they find a lot of information on their subjects. Then they formulate a plan. Again, this is what lawyers, private investigators, and PR firms do. The hacker says their kill rate is 100/100. That's creepy and weird, but how some people talk. Ben brushes it off, obviously.
Here is also where Kafka alleges a physical danger. What a sane person would read as "I can't go have coffee with this guy and online communications are failing", Kafka declares that Ben saying that "I don't have any other way to reach him" is obviously some kind of horrible threat to Kafka's safety and the safety of Kafka's family.
Ben then continues to talk about though Kafka is small time, he's a powerful troll. Well, I agree, Ben.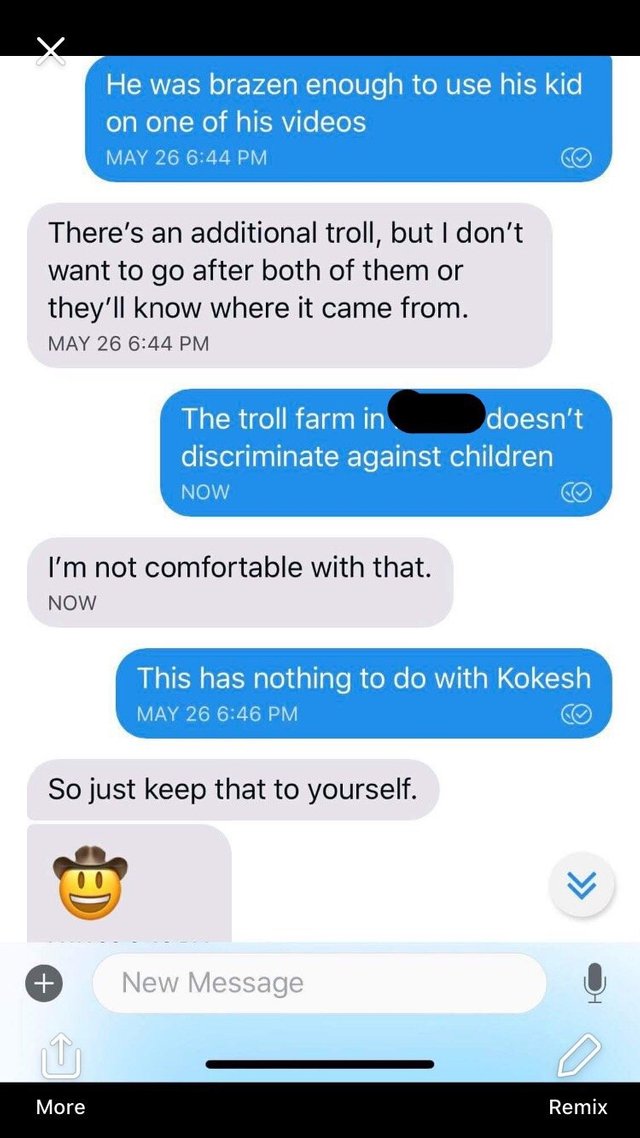 This time the hacker that Kafka loves to protect and say is "white hat" goes mega creepy and starts talking about Kafka's kid. Ben replies by saying very clearly, "I'm not comfortable with that". Now up till now, Ben has explored options. Since Ben thought that no one else would ever read this conversation, Ben could have explored this just a little if he wanted to... or just straight up went with it. But Ben didn't. The hacker tries to assure Ben and tempt Ben further. Ben simply replies, "So just keep that to yourself". This is the southern way of telling someone to shut their god damned trap. Ben then makes an smiley to exhaust the awkwardness of the conversation.
So that's why Kafka said that KOKESH AND THE CAMPAIGN TEAM threatened his family. Kafka says how dare anyone not go along with his trolling as he is a concerned father. Keep in mind that Kafka has been in cohoots with this hacker (the same one that brought Kafka's kid into the conversation) to this day.
If you ever actually threaten my child, I don't care if you save my life afterwards... I will never speak to you again. I believe all fathers will find this obvious.
Now, you're probably thinking, "that's it?!"... what about all the other threats?
All the other "threats" were made up by Kafka and his new hacker friend. Let's take a look.
"Our goals would have been to cause you personal, financial, and interpersonal pain and loss.
Tactics are based on several premises.
Social judgments are premature and are based on impressions.
Truthful data will validate questionable data.
Metadata when combined from multiple public realms give access or capability to gain private data.
The privacy of one's family is often not a precise cluster but a bell curve indicating a lot of multilateral attack vectors.
Support systems are fragile economies and interpersonal support systems have strings attached
Escape requires giving up everything
Strategies progressively follow a 5 step course
data mining from public and private sources including but not limited to financial data, professional data, social data, family data, nontraditional metadata, darknet data, stolen data,
reputation manipulation through cloning of personalities, dessimination of misinformation, character assassination,
redaction of control through gaslighting, penetration into your systems, access to your interpersonal relationships, digital kidnapping,
adding pressure to your life through false challenges to your life processes, disruption of your family's sense of security, induced depression, and career sabatage
maximum damage through personality manipulation, undeterred threats of violence, induced self violence, induced violence to others, loss of job, family, money, influence, power, prestige, reputation, values, and any other accessible form of loss."
Holy fuck, dude. That shit is from way out in left field. WHERE in all of Ben's communications, did Ben Farmer even PRETEND like he was asking for shit like this?! This is all made up for the sole purpose of turning the community on Ben Farmer, Adam Kokesh, and the campaign team.
Also, why would Kafka be working with this hacker and calling this hacker a "white hat"? Why is Kafka defending this awful person that does these awful things instead of exposing them?! Because that's not on Kafka's agenda. And because it's straight up emotionally manipulative garbage and lies. (can anyone prove me wrong on this?)
So now we have @Kafkanarchy84. What has he been up to these days?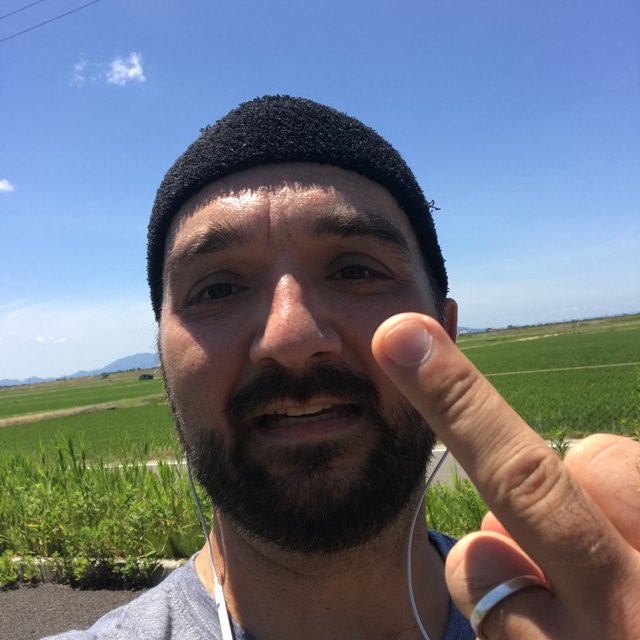 Trolling, of course. He has sent waves of people to attack everyone on Kokesh's campaign team on Facebook. Kafka's Army has been going through people's individual facebook profiles demanding a comment on Kafka's request. They troll and leave nasty comments. If anyone being trolled says something back, Kafka will troll them harder.
Kafka also doxxed Ben Farmer. Doxxing is defined as searching out and publishing peoples personal information for malicious purposes. Well, Kafka did that.
You remember from above what the hacker claimed they do? Mess with people's financials? Kafka then sends his Army on a campaign to get Ben Farmer FIRED FROM HIS JOB and professionally ruined. It seems as though Kafka and his hacker friend have had some lengthy chats.
I didn't have to search through Kafka's personal information and texts to find the above information either. Kafka boldly and proudly did it himself here: https://steemit.com/community/@kafkanarchy84/requesting-assistance
Finally, a threat by definition is a statement of an intention to inflict pain, injury, damage, or other hostile action on someone in retribution for something done or not done. Kafka openly admits today to @Sunshinebear that he was never issued a threat. No one threatened Kafka and he admits that. After being called out, Kafka now just says he just "felt" threatened. More emotional manipulation. See here for proof: https://steemit.com/anarchy/@sunshinebear/re-kafkanarchy84-re-sunshinebear-re-kafkanarchy84-re-sunshinebear-re-boxcarblue-re-sunshinebear-re-boxcarblue-re-sunshinebear-prove-me-wrong-kakfanarchy84-20181030t151647291z
Kafkanarchy84 has knowingly exaggerated information in order to troll his targets as he always has. He has emotionally manipulated people to take his side and join him in his trolling efforts. He is not a "concerned father protecting his family". Actually, he's friends with the hacker that "threatened" his child and is working with that hacker to troll Kokesh even further.
Please resteem so that the community knows the truth.