✍️ GARDEN OF FERNAL DELIGHTS - Otto's Dream
GARDEN OF FERNAL DELIGHTS - Otto's Dream
A strange place
Indeed. Strange and wonderful, with a peculiar language that, when one listens to it spoken, it resembles the talk of whales and dolphins.
What may not be apparent at first is this: left and right are reversed. Not a big deal really, but if you are left handed and felt out of place in the 'outer world', you would feel perfectly normal here.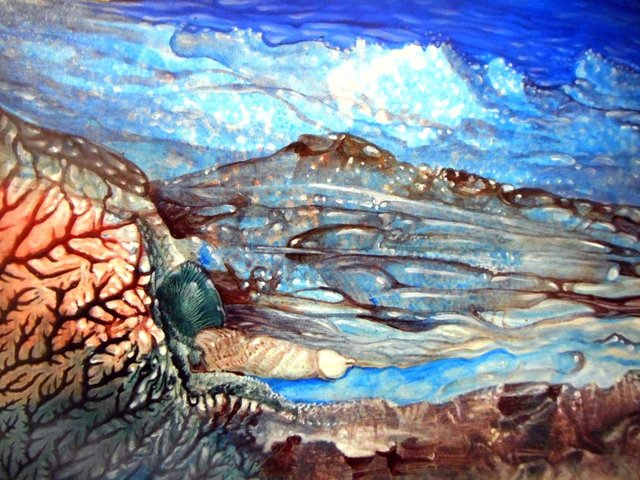 But there are other peculiarities as well. Travelling due North, one eventually arrives at the shores of a great sea. If you haven't checked your compass for a while, now is the time to do so again, because you will find that now, it is pointing in the opposite direction! After some turning and walking about in circles you begin to realize: it is not pointing North, South, East or West, but it is always pointing towards you! And then, my friend, the real journey begins!
This is not where it all started
I am sort of meandering around in my head recalling episodes at random, but it would be more instructive for the reader if I at least retold how my journey began.
Excruciating Pain
I don't know how and why it started, but I felt a tightening in my back muscles for some time now. By the time I went to bed, it got so bad I could not even turn around - no position was comfortable. The pain got worse, so I decided to get up. Trying to get out of bed proved impossible. Severe spasms followed my every move. I let myself fall out of bed, hoping that I could then pull myself upright on the bedposts. It was then a searing pain, never before felt with such intensity, shot up my spine and exploded like a bolt of white light in my brain........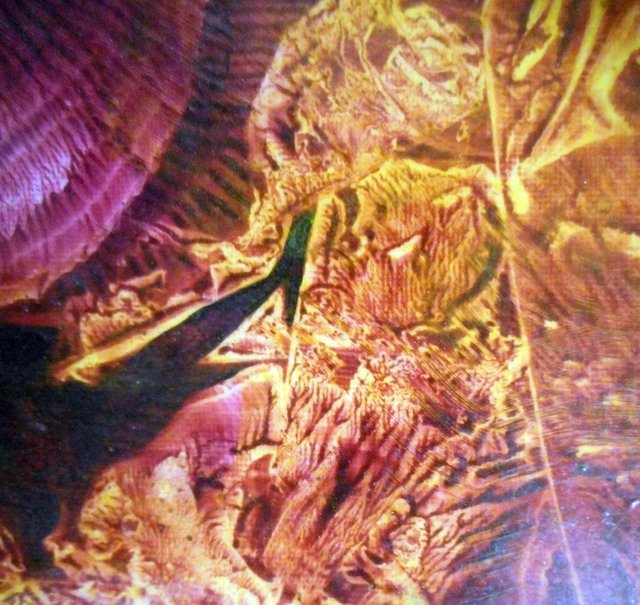 "Take this …."
a tiny voice beside my left (or right?) ear said. At first, I couldn't really make it out, since it sounded more like the chirping of a cricket. I tried to look, but all I could see was a thing that looked somewhat like a gnarled root, or dried up carrot, with long tentacles undulating from it.
One of the tentacles held a sort of marble or pearl at its suction-cup end and dangled it in front of my mouth. The pain had made me gnash my teeth so bad I could barely relax my jaw enough to open my mouth. I don't know why I did anyway - it all looked rather suspicious. I also realised that I was no longer in my room or beside my bed, but laying stark naked on a meadow, my body covered with tentacles that sort of held me down like the straps on a hospital gurney. "'Come on and take it" the voice chirped again. My lips had parted, and the orb dropped into my mouth. As it touched my tongue it felt like tapioca or something like it. Soft and squishy. When I pressed it up on the roof of my mouth, it liquefied. There was no discernible taste and I swallowed. Almost at an instant, my pain disappeared, and the gurney straps (or tentacles) fell away.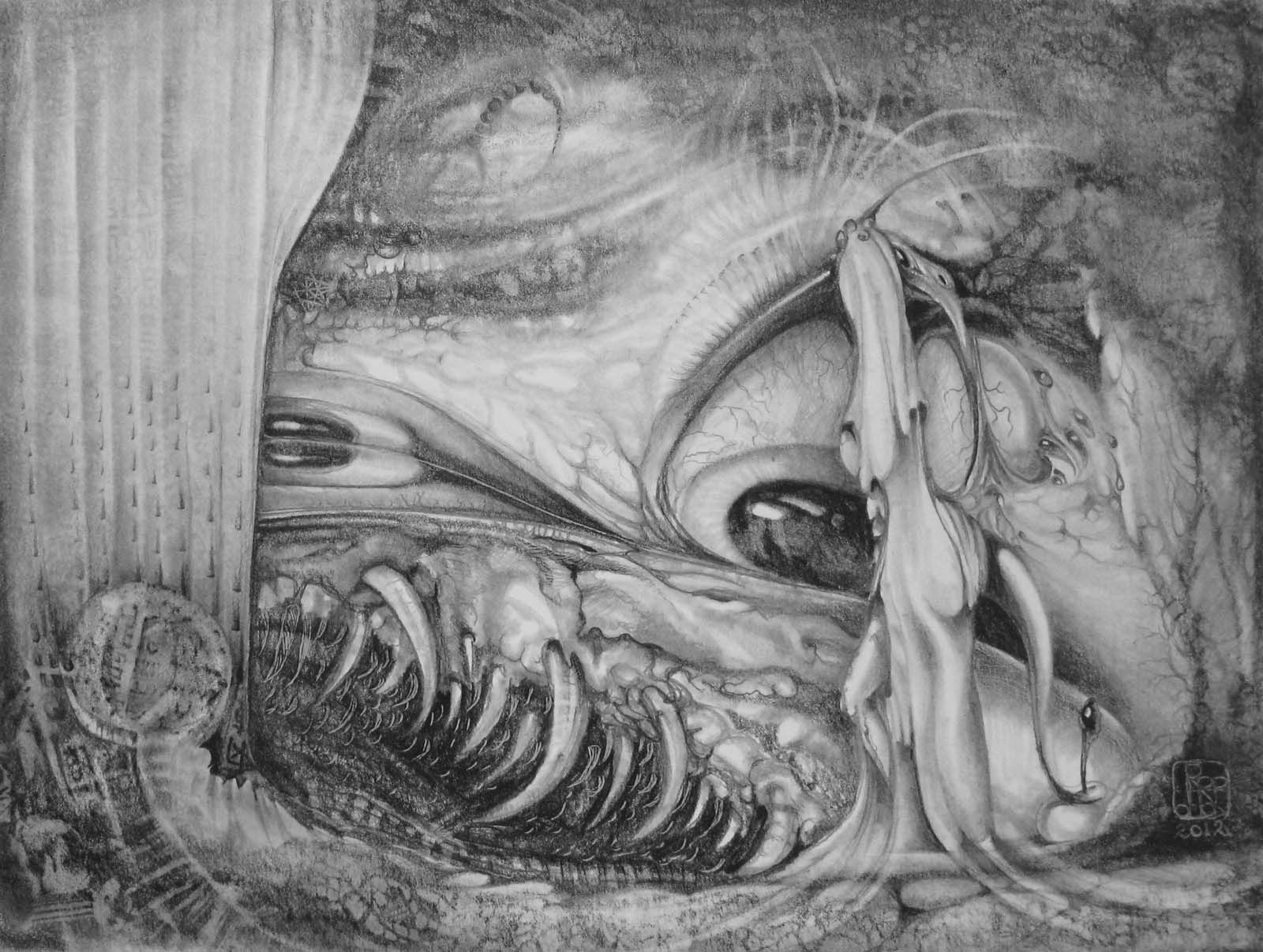 "There is more ….."
the voice spoke to me again. Now that I stood up without any problems, the little carrot was at my feet waving its tentacles in a comical way, sort of like a conjuror trying to coax a rabbit out of a hat. "There is more of this found at certain depths around the reefs of Bogomil's Island" the voice said in its melodic fernalese chirp (don't even ask me how I understand - I have no idea).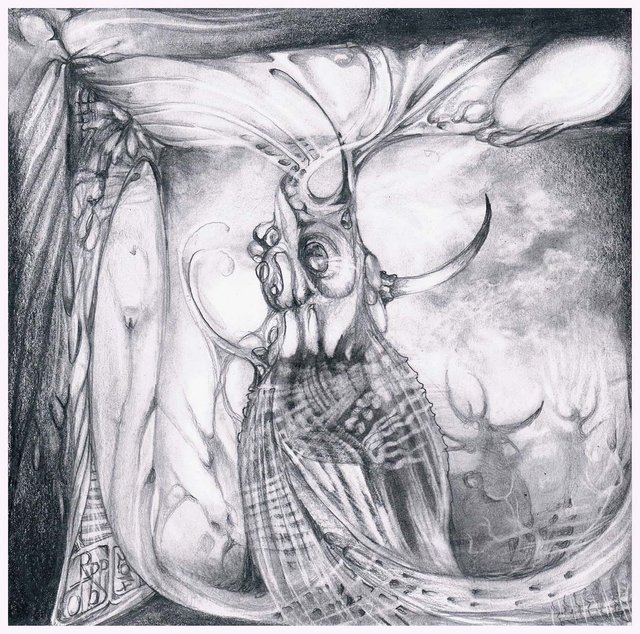 "You must take one of these every 48 fernal hours to keep the pain away. But you have to find it yourself." "'Where, pray tell, can I find this island?" I asked. My voice sounded rather untrained and gruff - my tongue not accustomed to twisting itself around the fernalese sounds, which made the carrot chuckle with amusement at my clumsy attempt to communicate. "You find it true North, at the great sea, but do beware of its depths: there are renegade Fomorii Refugees from the time of the Second Battle of Mag Tuireadh; they are a rather ornery bunch."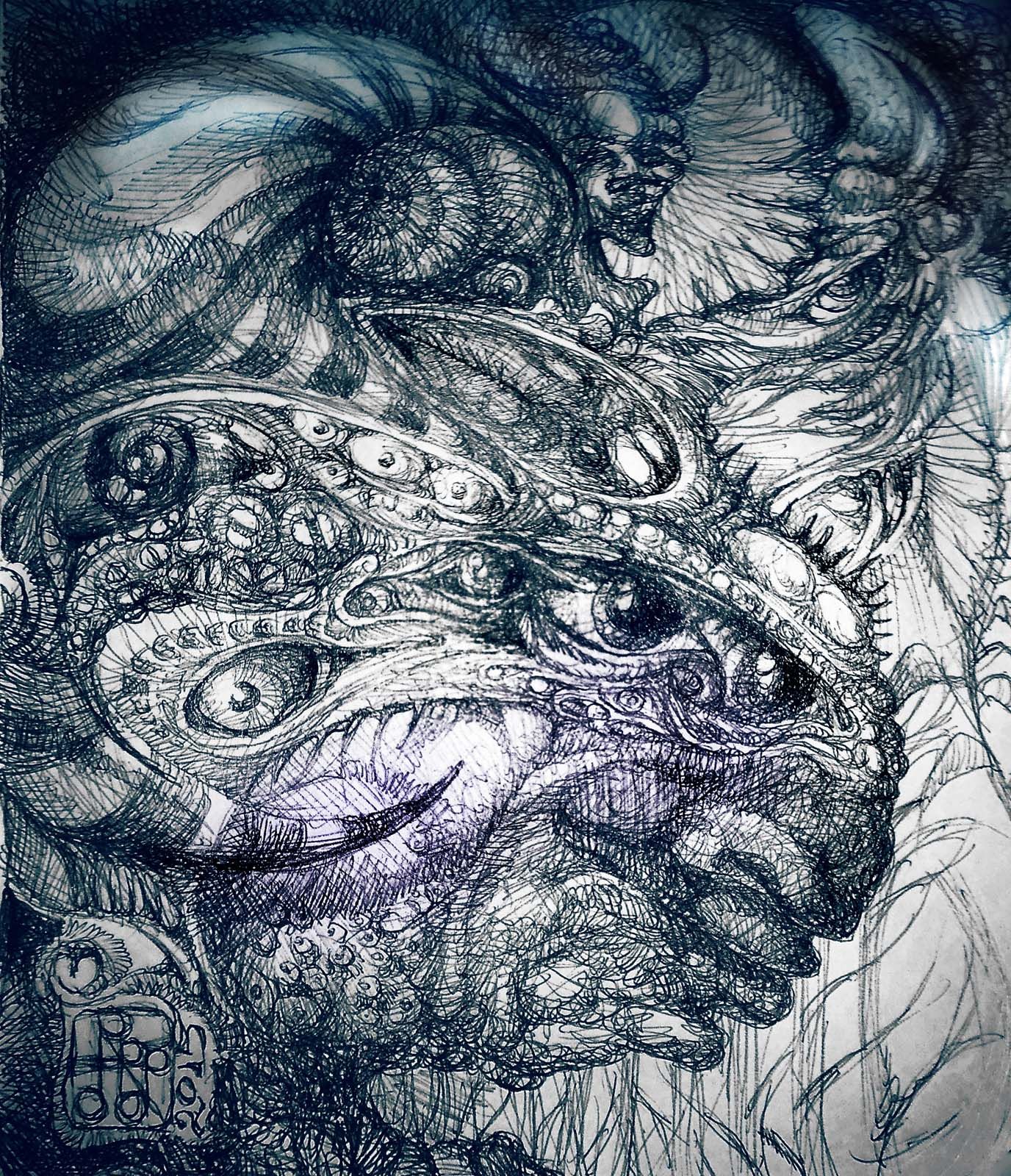 I just stood there, stark naked.....
checking out the scene. The meadow was on the side of a hill overlooking a lovely valley and bordered by some very peculiar looking fauna I had never seen before.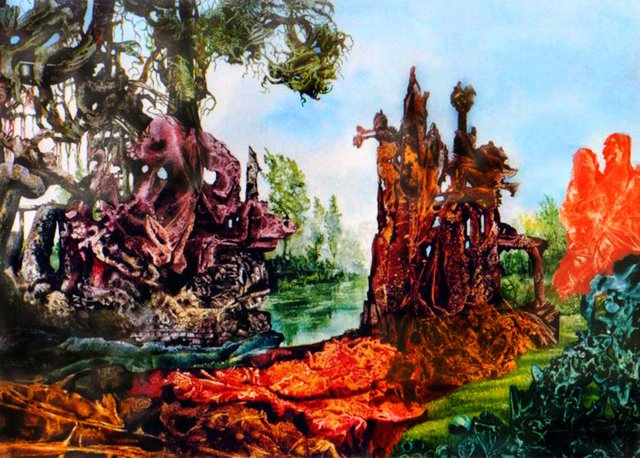 In the sky there hung an orb that, unlike the sun in our world could be looked at without hurting the eyes. It was sort of yellowish-orange and everything was bathed in its golden light. The sky, which seemed a normal azure at first began to shift almost imperceptibly through the entire spectrum, like the play of northern lights. From the edge of my field of vision, I could sort of see a couple of smaller orbs, bright blue and red, but when I turned my head to look at them, they shifted away. They seemed to move around rather quickly, but always just about out of sight, while the yellow sun just hung there high in the sky without any apparent movement.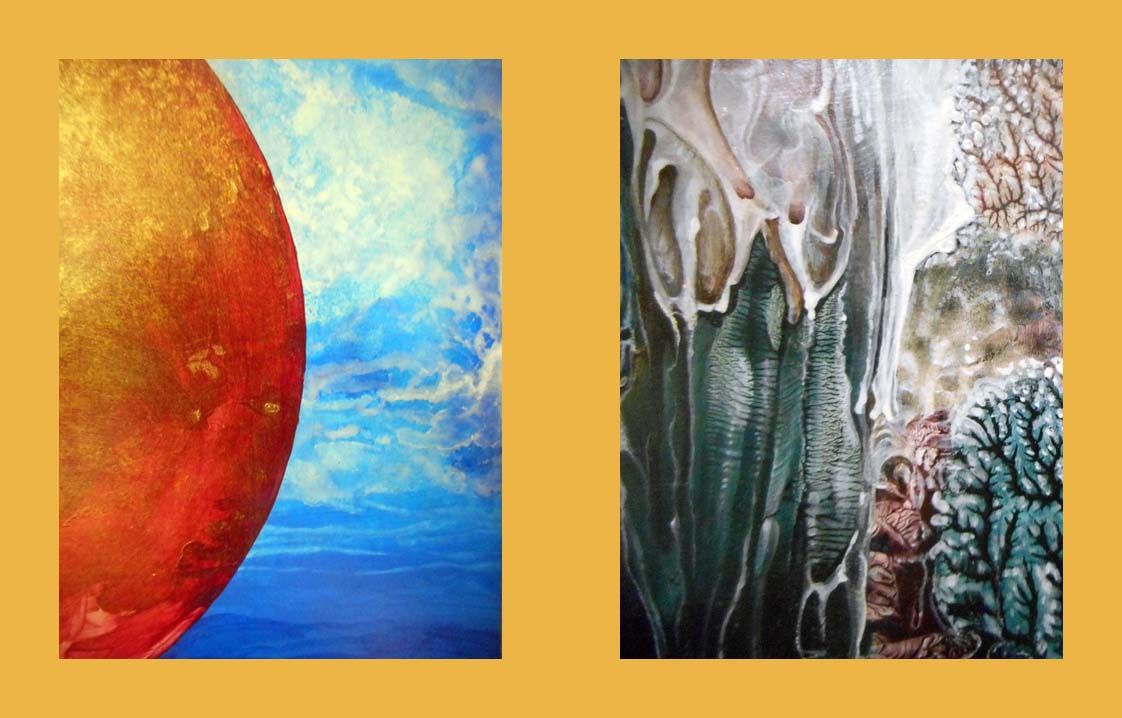 Nearby, there were some white rocks that looked as if elaborately carved into anthropomorphic shapes, but what caught my immediate attention were the shadows: they too would alternately shift from a reddish hue to blue, with the edges shimmering in rainbow colors. I began to walk towards those rocks to have a closer look. They felt like marble, smooth and polished, without sharp edges, just sensuous curves that were inviting to the touch. I could not stop running my hands over it. The perfection of form was a pleasure to experience.
I began to feel a sort of tingling in my feet....
travelling up my legs. It was not strong, almost imperceptible, but very pleasurable, like the soft touch of butterfly wings. At the same time, the curves of the stone started to feel warm under my caressing hands. The butterfly wings started travelling up my legs and the feelings intensified somewhat once they reached my groin. I looked down to see. Here she was again, the carrot, its tentacles entwining my limbs and lower body. "Did you follow me here" I asked. "No" the carrot chirped, "I am everywhere!" As later I would learn, this was indeed true: the tentacles were more like rhizomes that spread throughout the garden, and into its furthest reaches. The nerve strands of fernal Gaia.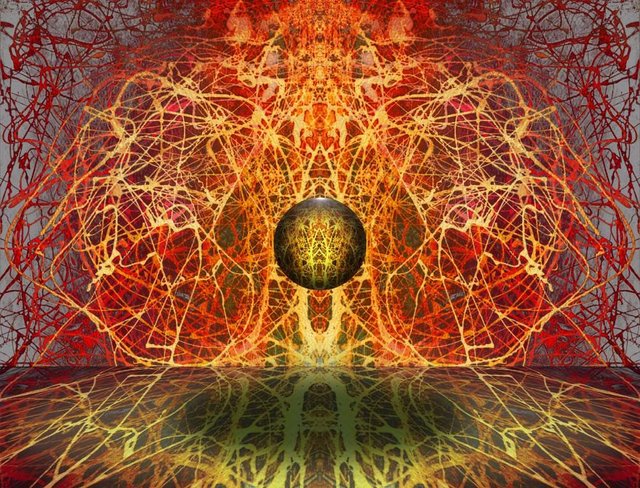 "Stop it" I said....
"I have a task to complete, and I still don't know how long 48 fernal hours are!" The tentacles withdrew, but I could sense a sort of disappointment by the way they first curled onto the ground and then disappeared just below the surface. "You should take time out for pleasure" the carrot said, "you have time enough!" I tried to look at the watch on my left wrist, but there was nothing there. "First of all, we are on fernal time here, so your watch would do you no good, and secondly, nothing passes through from the other side other than the way you were born. You can't bring anything with you into the Fernal Garden!" … before I could say anything, she continued: "besides, fernal time is relative, it is what you make of it, and if you enjoy pleasure, it seemingly stands still. There is no Tick-Tock Man that rushes you along, and a day here may last forever, if you let it!"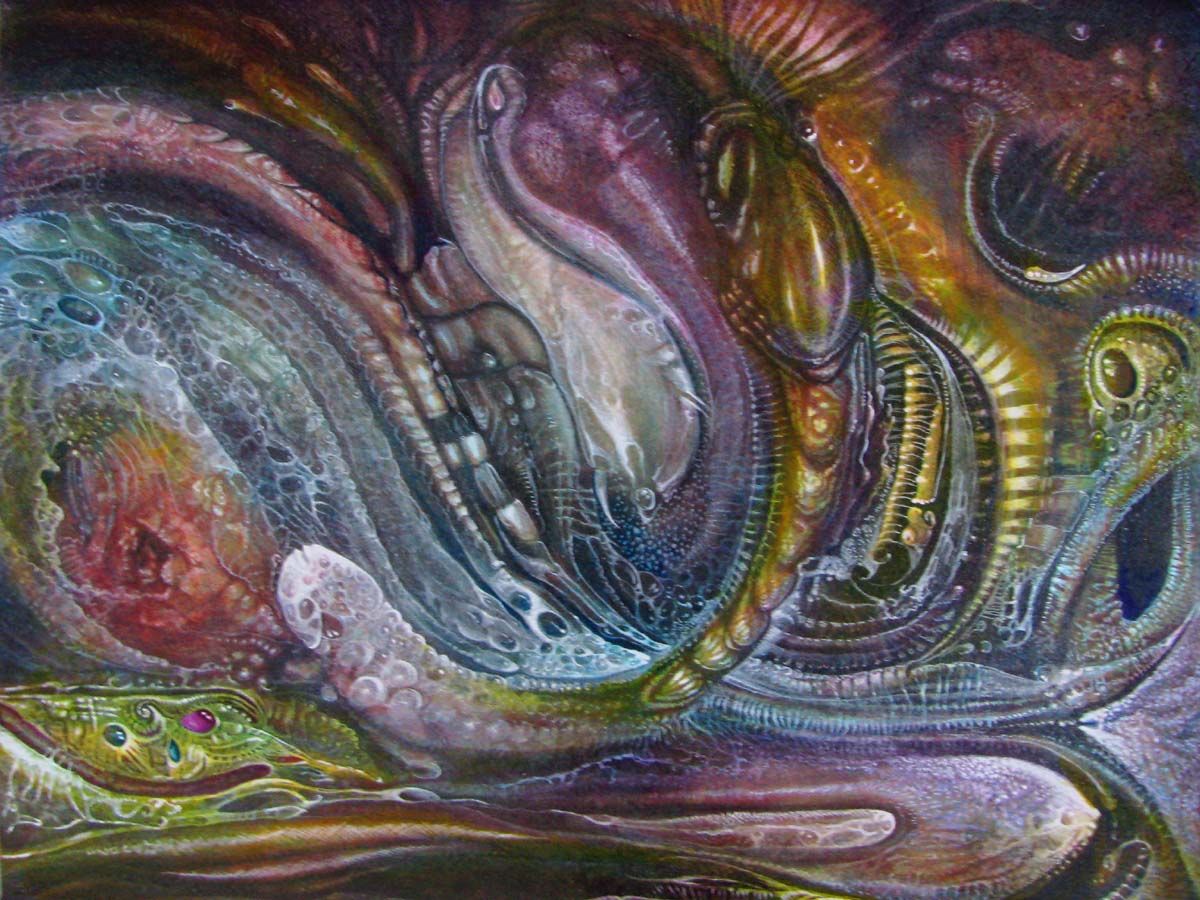 No watch, no clothes, no belt
…. I could get used to that. Except maybe for my belt. It's sort of a utility belt that has everything I need for survival: my cellphone, camera, swiss army knife, a tin cup and camping utensils, a small frying pan, a lighter, fishing gear and hidden zippered money compartment as well as an emergency blanket, an astrolabe and a compass. "You are hopeless" the carrot said, apparently having read my mind. "Everything you ever need is here, at your disposal!"
" Maybe so" I said, "but first of all I need my compass to find my way North - how do you suggest I get one?" "Just think it, and it will be" the carrot said, sounding slightly annoyed, probably because I am so slow in understanding what is sort of 'normal' around here. Holding out my hand, I thought compass, and - oh wow - there it was. Not really mine, but a rather peculiar looking thing; steampunk brassy with a strange dial and curious (fernalese) symbols. I assumed that the larger black needle with the spade-like tip pointed North (there were also two smaller needles, one red and one blue, bobbing about randomly it seemed). I noted the direction to take and began to walk. As I lowered my hand, the compass disappeared again. So I raised my hand again and thought compass, and sure enough, there it was. Works for me, I thought. The carrot chuckled: "you are getting the hang of it!"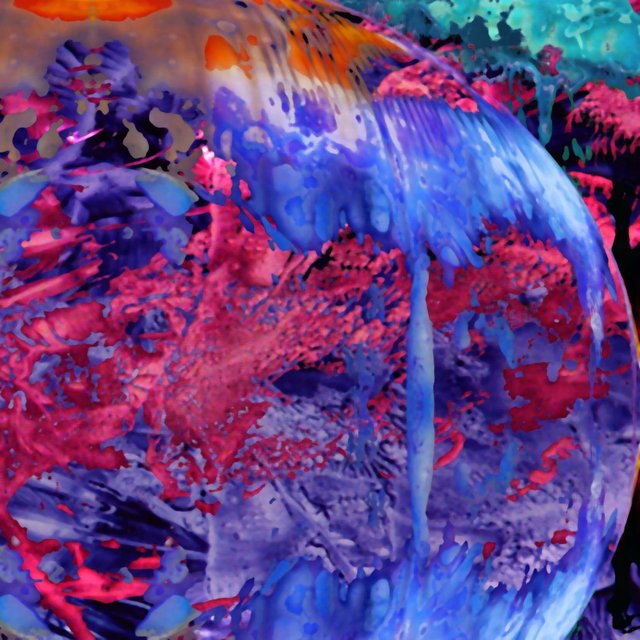 to be continued …...
---
The artwork shown are details from my paintings, drawings and digital work based on those details . You can explore the images in larger size by right-click and select 'open in new tab'.
The story is continuing with another chapter, Babe in the Woods, but both are part of a larger work that so far resides only in my head, begging to be written down .......
---