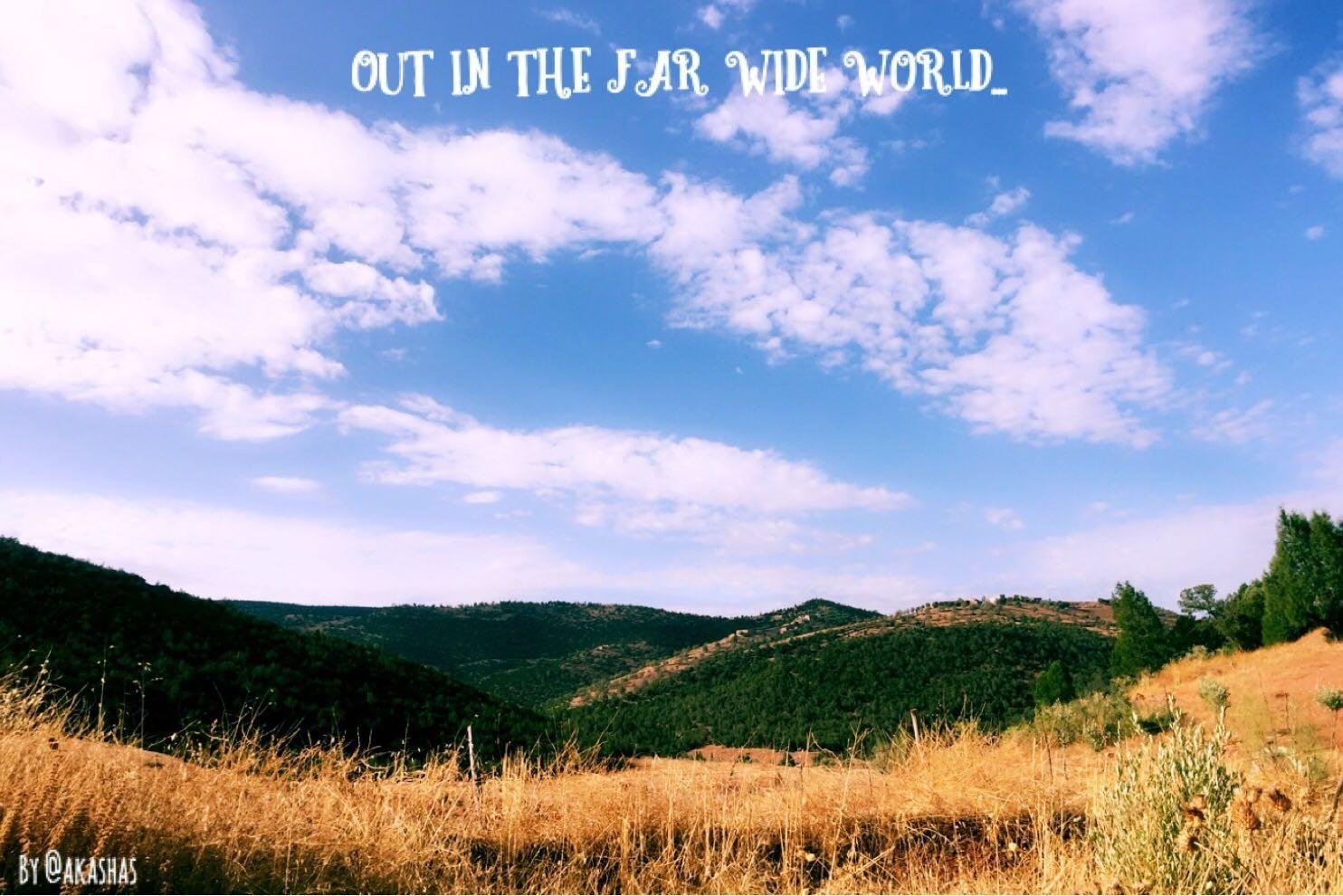 ---
English and Spanish scroll down/ Por favor, desplácese hacia abajo en español
---
ein überraschender Morgen...
---
"Wooouuuuhooouuuu! Mein Schädel brummt...!"
Waren die Worte die Zophya beim erwachen mit heiserer Stimme von sich gab.
Sara, die neben Zophya lag, war noch im Tiefschlaf. Zophya setzte sich auf, ihre Augen waren noch halb geschlossen und sie verspürte gleich ein Schwindelgefühl. Ja, alles drehte sich noch. Ihre Umgebung konnte sie noch garnicht richtig wahrnehmen.
Sie drehte sich Sara zu, die seelenfriedlich neben ihr mit halbgeöffneten Mund noch leicht schnarchend schlummerte.
"Sara, man was war das für eine Nacht? So abgefeiert haben wir lange nicht mehr!"
Doch Sara schlief weiter und ließ sich von Zophya's Worten garnicht stören.
Doch somit hatte Zophya Zeit erst einmal richtig wach zu werden und Herr überhaupt ihre Sinne wieder zu werden. Nachdem sich das Schwindelgefühl legte und ihre Umgebung nicht mehr wie ein schwankendes Schiff vor ihren Augen wackelte, wurde eines klar!
Sie hatte keinen Schimmer wo sie war!
Ihre Augen wurden riesig groß, ja, Zophya's gesamte Mimik war offensichtlich verwundert, schäumend und leicht erschrocken...
"Sara, Sara, nun wach doch mal auf...! Wo verdammt nochmal sind wir?!?!"
Zophya rüttelte nun leicht panisch an der schlafenden Sara, die durch aus ihren Träumen gerissen wurde.
"Man, Zophya, nur noch 5 Minuten..."
Doch Zophya war hartnäckig!
"Nein, wach jetzt mal endlich auf!"
Auch Sara, völlig benommen von der Partynacht, wurde mit brummenden Schädel nun wach. Sie setzte sich auf und gähnte erst einmal.
"Was ist denn los süße?"
Fragte sie Zophya während sie sich die Augen rieb.
"Na, schau dich doch mal um...?!?! Wo verdammt nochmal sind wir?!?!?"
Sara, die sich nun auf Wunsch umsah, kam aus dem stützen nicht mehr heraus.
Beide hatten schließlich keine Ahnung wo sie waren.
Fanden sie sich doch in einer kleinen Hütte wieder, die einen orientalischen Style hatte. An den Decken waren Stoffe zur Zierde aufgegangen und einige Körbe hingen von der Decke runter. Vor ihnen stand ein kleiner, runder Tisch mit drei Stühlen bzw Sesseln. Auf dem einen lag sogar ein Schafsfell ausgebreitet. Einige Tassen waren fein säuberlich an der Wand aufgegangen und zwei Kocher standen Links neben dem Schafsfell Sessel. Zwei Holzpfosten waren mitten im Raum und hielten das Dach, anscheinend war es eine Art Zelt Behausung.
Ein stromernder Boden breitete sich vor ihnen aus, der teils weiß lackiert wurde, mit einer Art blauen Bemalung sogar verziert.
Der andere Teil des Boden war lehmartig aus massiver Stein.
Dann folgte ein Teppich mis zu ihrem Bett.
Kleine Fenster ließen das Tageslicht durchscheinen und die beiden Mädchen vernahmen das Geräusch von grillen und einem krähendem Hahn, der den Morgen einläutete.
---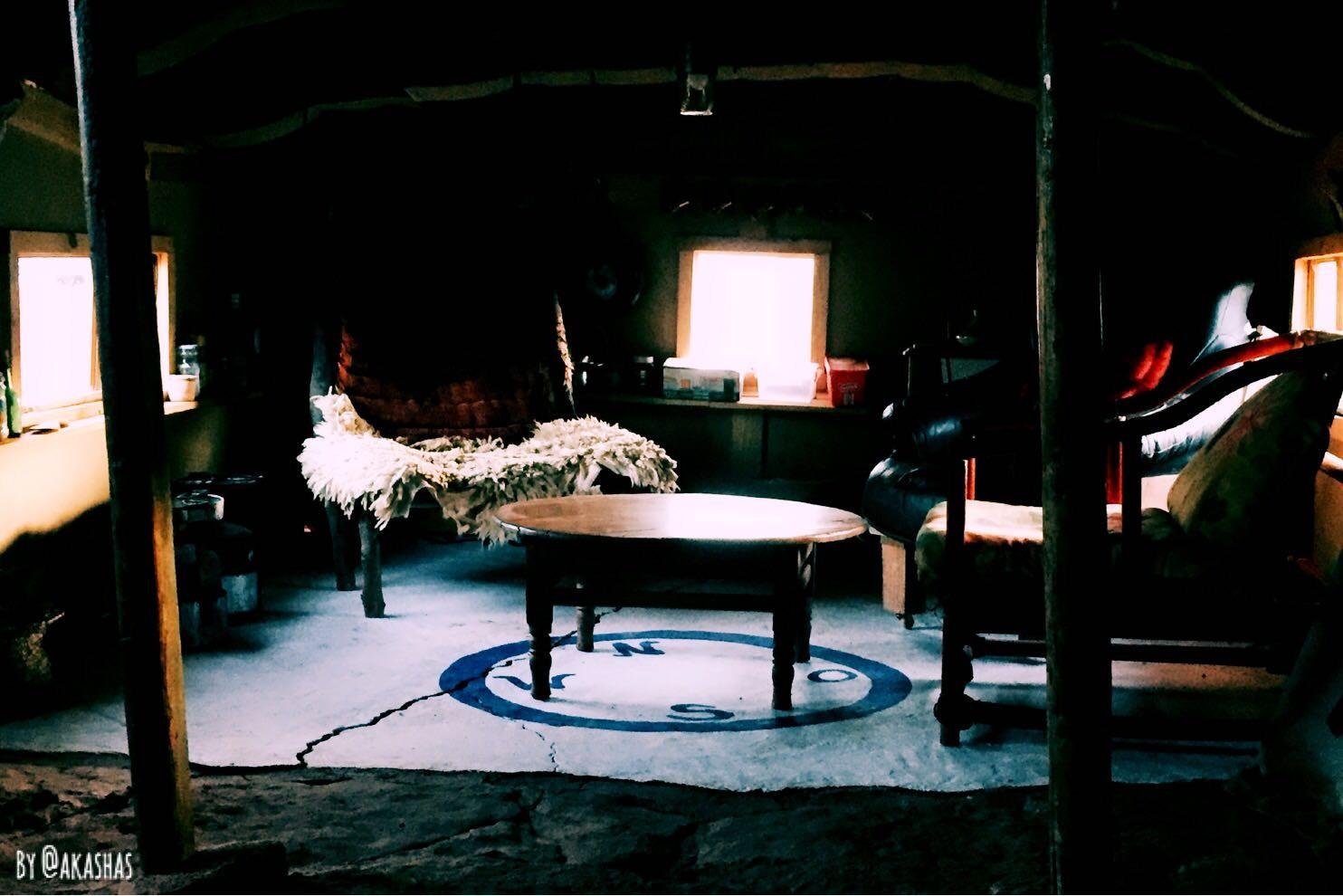 ---
Verdutzt sahen sich beide sprachlos an und Sara zuckte mit den Schultern.
"Was haben wir gestern gemacht, Sara?"
Fragte Zophya ihre Freundin.
"Naja, ich weiß nur noch das wir viel getanzt hatten, endlos viel getrunken und durch die Stadt getaumelt sind...warte mal, da war noch was...wir sind zum Flughafen glaub ich!"
Erwiderte Sara.
"Zum Flughafen? Oh man, ich kann mich an gar nichts mehr erinnern. Ich habe einen totalen Filmriss!"
"Na, lass uns mal gucken gehen wo wir sind!" schlug Sara planlos vor.
Also sind beide etwas taumelnd aufgestanden und aus diesem Orient Zelt rausgegangen und siehe an, ihre Verwunderung wurde noch größer!
Vor ihnen erstreckten sich Berge, weite Täler und rote Erde. Trotz anderer solcher Tipis um sie herum war keine Menschenseele zu sehen.
---
was ist geschehen? Wo sind die beiden über Nacht im Vollrausch hingeflogen? Abwarten es geht bald weiter...
---
Danke für eure Aufmerksamkeit und fürs lesen. Bilder und Text von mir selbst gemacht.
---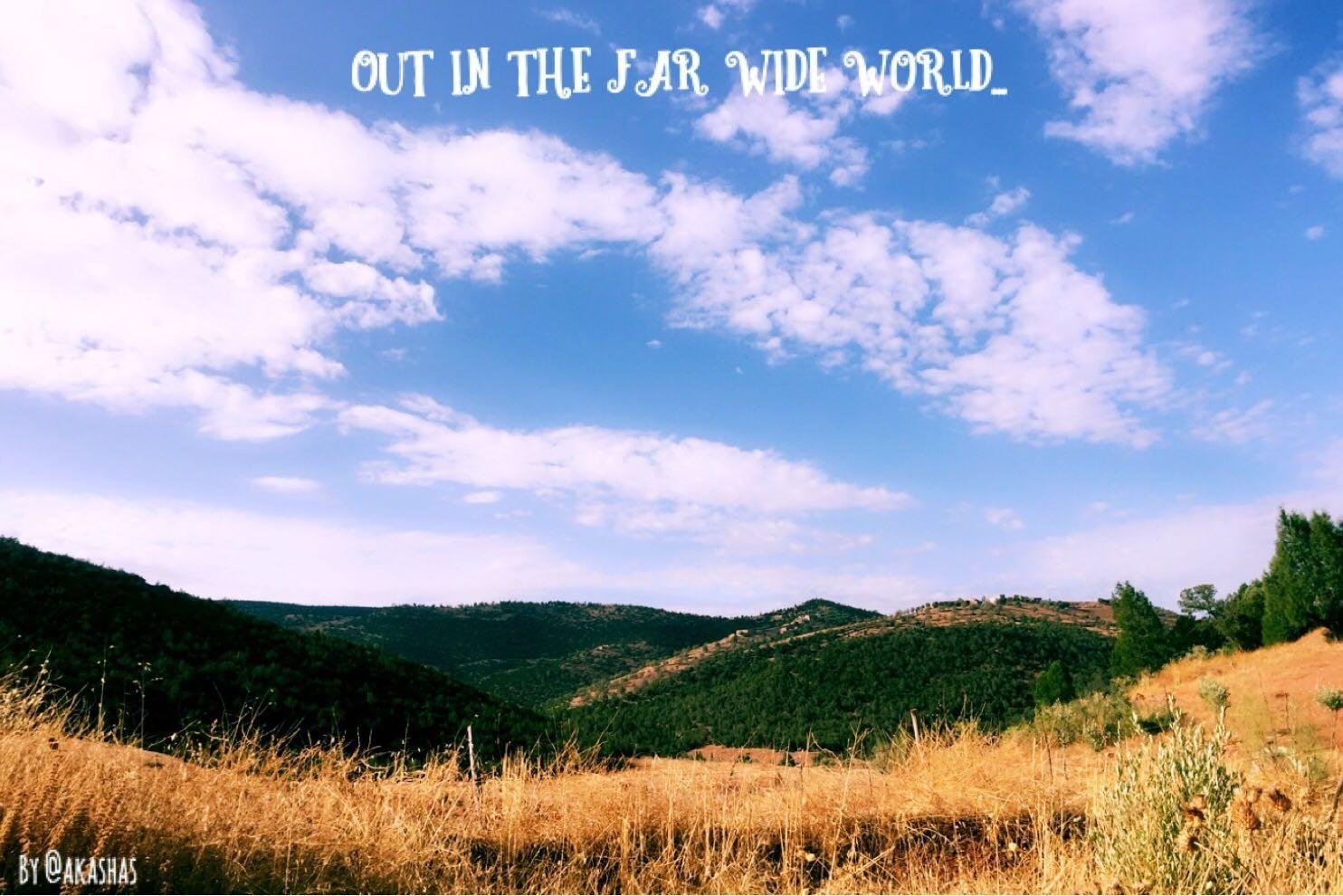 ---
English
---
a surprising morning ...
---
"Woouuuuhoouuuuu! My skull is buzzing ...!"
This were the words Zophya uttered in a hoarse voice on awakening.
Sara, who was lying next to Zophya, was still in deep sleep. Zophya paused, her eyes still half closed, and she felt dizzy right away.
Yes, everything is still spinning. Your environment could not be right. She turned to Sara, who peacefully slumbered next to her with her mouth half open and yet snoring lightly.
"Sara, man was war that for one night, so we have not celebrated much longer!"
But Sara goes to sleep and doesn't let Zophya's words bother her.
Zophya took her time. After the dizziness has changed and no longer shook like a staggering ship in front of the eyes, one thing was clear!
She has no idea about were she was!
Her eyes were huge, yes, Zophya's collected facial expressions were obviously pampered, foaming and easily cringe ...
"Sara, Sara, wake up ...! Where the fuck are we?!?!"
Zophya now shook herself slightly in panic at the sleeping Sara, who was torn from her dreams.
"Man, Zophya, only 5 minutes left ..."
But Zophya was persistent!
"No, wake up now!"
Even Sara, completely stunned by the party night, woke up with a rumbling skull. She sat up and yawned once.
"What's the matter sweetie?"
She asked Zophya while rubbing her eyes.
"Well, look around ...?!?! Where the fuck are we?!?!?"
Sara, who now looked around on request, could not get out of the support.
Both had no idea where they were. They found themselves in a small hut, which had an oriental style. Fabrics for the decoration had sprung up on the ceilings and some baskets hung from the ceiling. In front of them stood a small, round table with three chairs or armchairs.
On one was even a sheepskin laid out. Some cups had been neatly cracked against the wall and two stoves were left beside the sheepskin armchair. Two wooden posts were in the middle of the room and held the roof, apparently it was a kind of tent dwelling. A streaming ground spread out before them, some painted white, even decorated with a kind of blue paint. The other part of the ground was clayey in solid stone. Then a carpet mis followed to her bed. Small windows let in the light and the two girls heard the sound of crickets and a crowing cock ringing in the morning.
---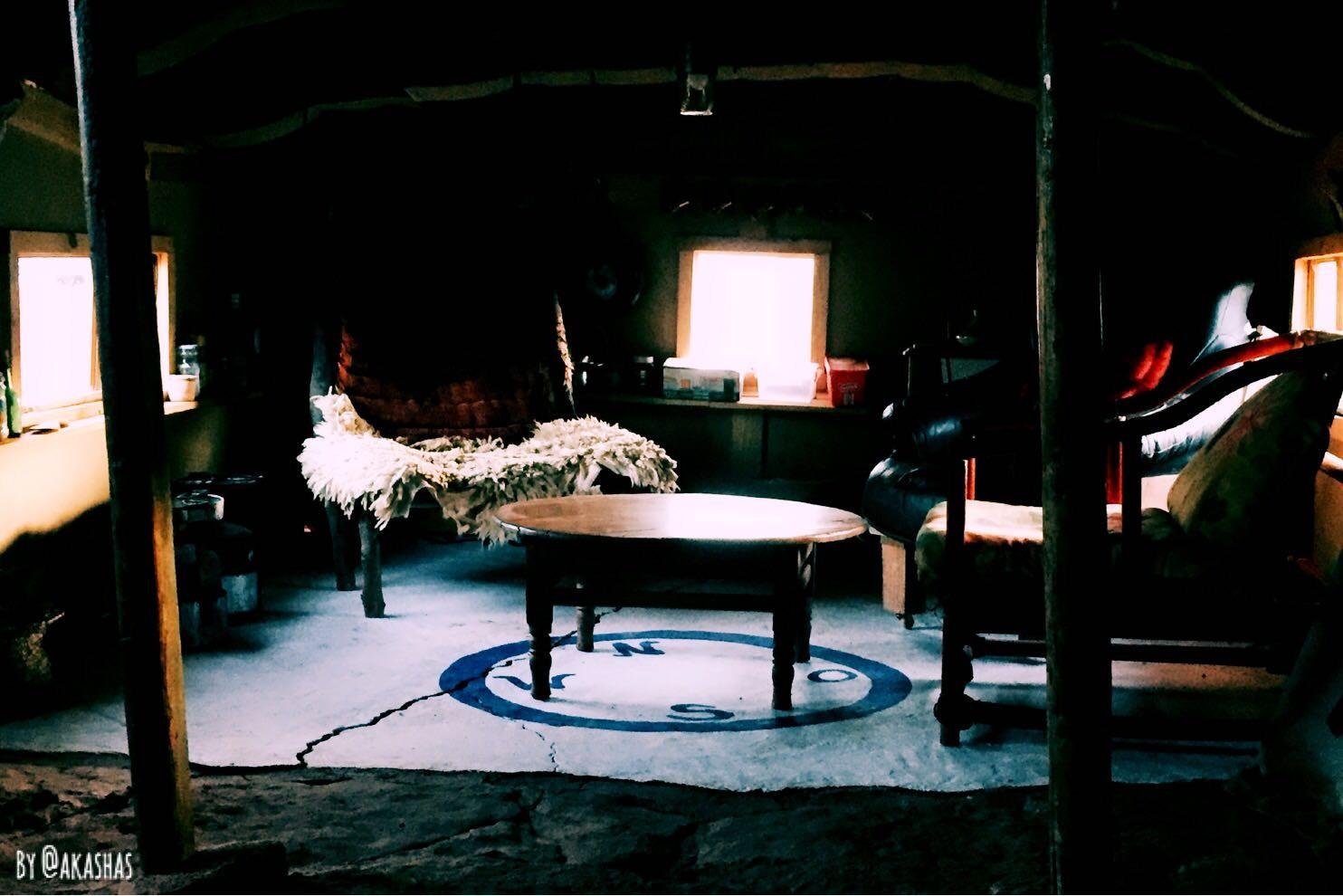 ---
Irritated, both looked at each other speechless and Sara shrugged her shoulders.
"What did we do yesterday, Sara?"
Zophya asked her friend.
"Well, all I know is that we had danced a lot, drunk endlessly and stumbled through the city ... wait a minute, there was something else ... we believe in the airport!" Sara replied.
"To the airport? Oh man, I can not remember anything. I have a total movie tear!"
"Well, let's take a look where we are!"
Suggested Sara haphazardly. So both got up a bit staggering and went out of this Orient tent and look at, their surprise was even greater! Before them stretched mountains, wide valleys and red earth. Despite other such tepees around her, there was no human soul to be seen.
---
what happened? Where did the two fly overnight in a frenzy? Wait and see...
---
Thank you for your attention and for reading. Images and text done by myself!
---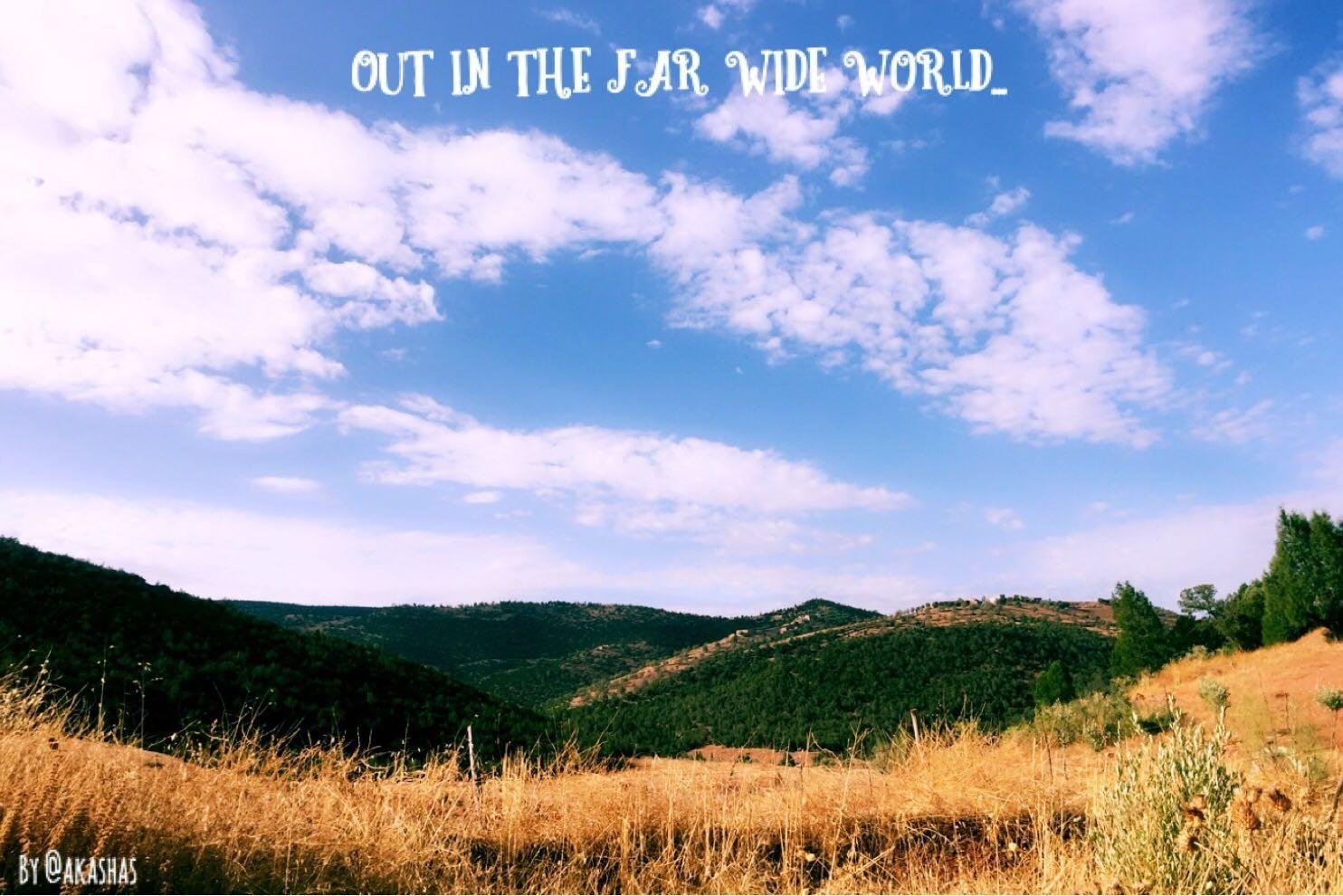 ---
Spanish
---
una mañana sorprendente...
---
"¡Woouuuuuhouuuuuuuuu! Mi cráneo está zumbando...!"
Estas fueron las palabras que Zophya pronunció con voz ronca al despertar.
Sara, que estaba acostada junto a Zophya, seguía durmiendo profundamente. Zophya se detuvo, sus ojos aún medio cerrados, y se sintió mareada de inmediato.
Sí, todo sigue girando. Su entorno podría no ser el adecuado. Se volvió hacia Sara, que dormía tranquilamente a su lado con la boca entreabierta y, sin embargo, roncaba ligeramente.
"Sara, el hombre era la guerra que por una noche, por lo que no hemos celebrado mucho más tiempo!"
Pero Sara se duerme y no deja que las palabras de Zophya la molesten.
Zophya se tomó su tiempo. Después de que el mareo haya cambiado y ya no se sacuda como un barco que se tambalea frente a los ojos, una cosa estaba clara!
¡No tiene ni idea de dónde estaba!
Sus ojos eran enormes, sí, las expresiones faciales coleccionadas de Zophya eran obviamente mimadas, espumosas y se encogían fácilmente....
"Sara, Sara, despierta... ¿Dónde coño estamos?"
Zophya ahora se sacudió un poco de pánico ante la dormida Sara, que fue arrancada de sus sueños.
"Hombre, Zophya, sólo quedan 5 minutos..."
Pero Zophya fue persistente!
"¡No, despierta ahora!"
Incluso Sara, completamente aturdida por la noche de la fiesta, se despertó con un cráneo retumbante. Se sentó y bostezó una vez.
"¿Qué pasa, cariño?"
Preguntó a Zophya mientras se frotaba los ojos.
"Bueno, mira a tu alrededor...?!??! ¿Dónde coño estamos?"
Sara, que ahora miraba a su alrededor cuando se le pedía, no podía salir del apoyo.
Ambos no tenían idea de dónde estaban. Se encontraron en una pequeña cabaña, de estilo oriental. En los techos habían aparecido telas para la decoración y algunas cestas colgaban del techo. Delante de ellos había una pequeña mesa redonda con tres sillas o sillones.
En una de ellas había incluso una piel de oveja tendida. Algunas tazas se habían roto limpiamente contra la pared y se dejaron dos estufas al lado del sillón de piel de oveja. Dos postes de madera estaban en el centro de la habitación y sostenían el techo, aparentemente era una especie de tienda de campaña. Ante ellos se extendía una tierra de arroyos, algunos pintados de blanco, incluso decorados con una especie de pintura azul. La otra parte del terreno era arcillosa en piedra maciza. Luego una alfombra no le siguió hasta su cama. Las ventanas pequeñas dejaban entrar la luz y las dos niñas escuchaban el sonido de grillos y un gallo cantando por la mañana.
---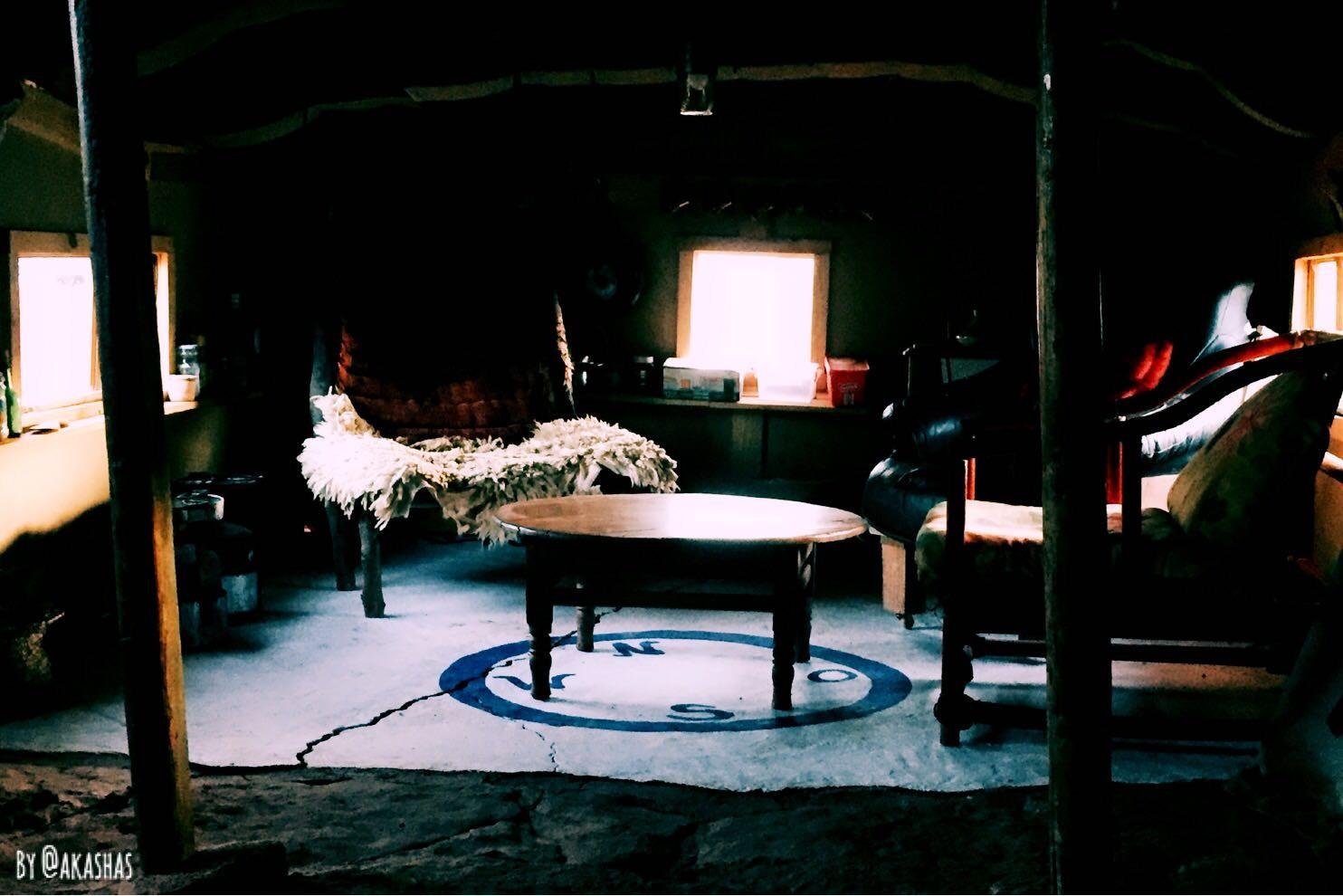 ---
Irritados, ambos se miraron sin palabras y Sara se encogió de hombros.
"¿Qué hicimos ayer, Sara?"
le preguntó Zophya a su amiga.
"Bueno, todo lo que sé es que habíamos bailado mucho, bebido sin parar y tropezado por la ciudad... espera un momento, había algo más... ¡creemos en el aeropuerto! Sara contestó.
"¿Al aeropuerto? Oh hombre, no puedo recordar nada. ¡Tengo una rotura total de película!"
"¡Bueno, echemos un vistazo donde estamos!"
Sugirió Sara al azar. Así que ambos se levantaron un poco asombrosos y salieron de esta tienda de Oriente y miraron, ¡su sorpresa fue aún mayor! Ante ellos se extendían montañas, amplios valles y tierras rojas. A pesar de otros tipis así a su alrededor, no había un alma humana a la vista.
---
¿qué pasó? ¿Dónde volaron los dos de la noche a la mañana en un frenesí? Espera y verás...
---
Gracias por su atención y por leer. Imágenes y textos hechos por mí mismo!
---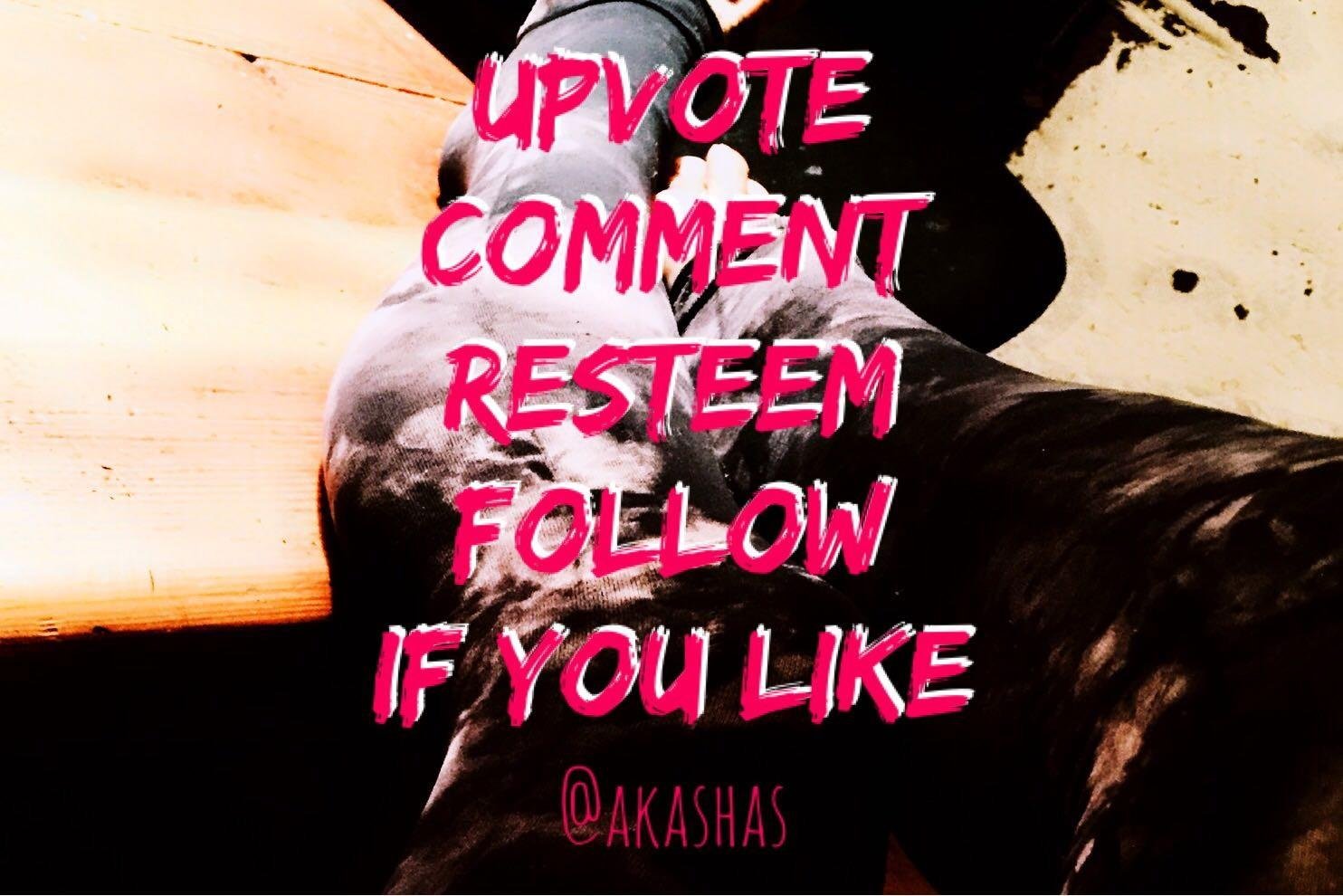 ---
Part1: Der Traum...the dream...El sueño ... (DE/ ENG/ ES):
https://steemit.com/writing/@akashas/der-traum-the-dream-el-sueno-de-eng-es
---
---
---
---
---
---
---

---
Rise&shine
Love&light