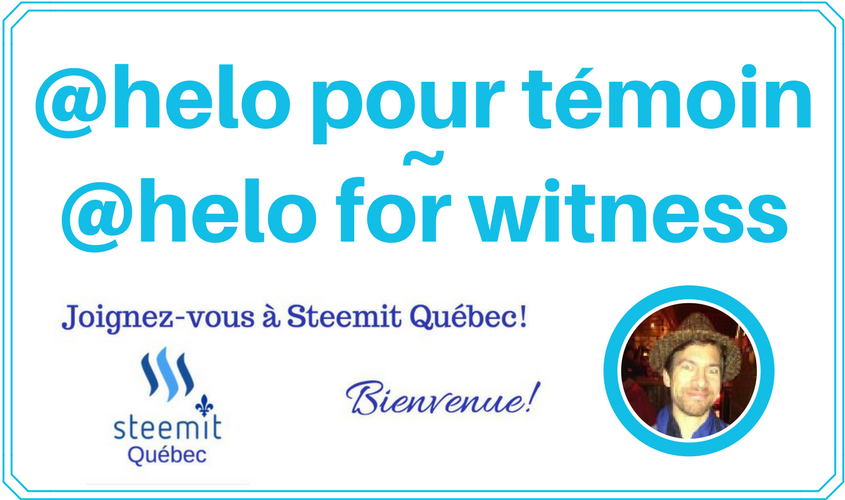 (English version down below)
Mises à jour
Mon serveur et ceux d'@utopian-io ont été mis à jour vers la version AppBase v0.19.12.
Lien utilisé pour mêtre a jour les serveurs d'@utopian-io:
STEEMMM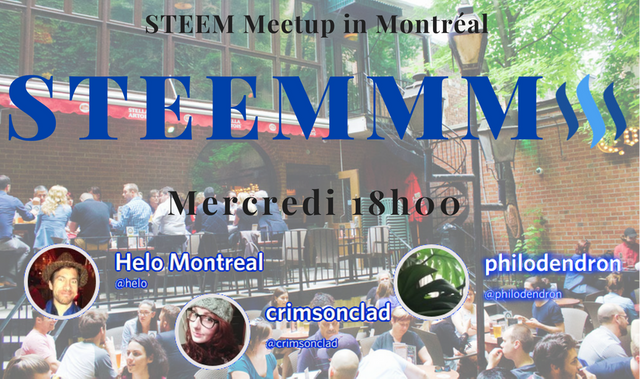 J'ai organisé un STEEM Montréal MeetUp à l'honeur du passage au Québec de @crimsonclad (mais pour vous dire la vérité, toutes raisons sont bonne pour célébrer!) Je tiens a remercier @transisto pour avoir aidé a financer l'événement. Tout les participants ont reçu une part du STEEM receuillie de l'article.
Utopian
Je continue à modérer pour Utopian presque quotidiennement. Je fournis des commentaires aux autres développeurs et je découvre des opportunités en cours de route.
Délégation de STEEM Power
Je délègue également plus que la moitié de mon STEEM Power à des projets auxquels je crois.
Mes derniers articles
Comment voter
Voici la façon facile de voter ou allez sur https://steemit.com/~witnesses. En bas de la page, entrez mon nom helo à côté du symbole @ et cliquez une seule fois sur le bouton VOTE.
---
Status Updates
My server and those of @utopian-io were upgraded to the latest version with AppBase v0.19.12.
Link used to update the @utopian-io servers:
STEEMMM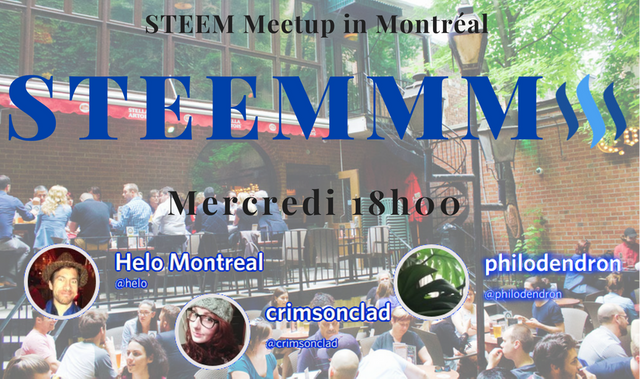 I have organized a STEEM Montreal MeetUp to honor @crimsonclad's visit to Quebec (but tell you the truth, all reasons are good to celebrate!) I would like to thank @transisto for helping fund the event. All the participants received a part of the STEEM collected from the article.
Utopian
I continue to moderate for Utopian almost on a daily basis. I provide feedback to other developers and discover opportunities along the way.
Delegation of STEEM Power
I also delegate more than half of my STEEM Power to projects I believe in.
My latest posts
How to vote
Here is he easy way to vote or go to https://steemit.com/~witnesses scroll to the bottom of the page, enter my name helo next to the @ symbol and click the VOTE button ONCE.