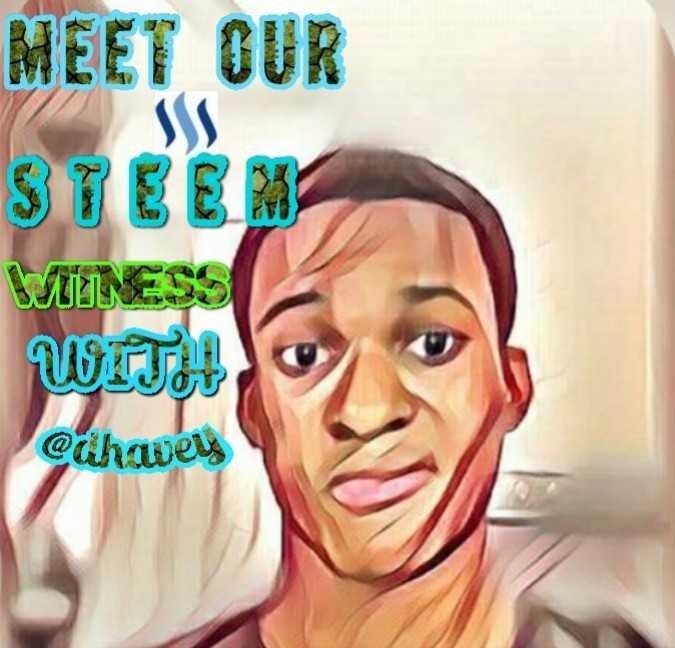 As a steemian who want to see this platform continue to grow and flourish, we all have 30 votes to cast for any steemit witness of our choice and I will say this is the most important 30 votes you will ever cast on this platform.
Meet our steemwitness is a program put in place to know more about our steem witness, there roles and obligations. We need them as much as they needs us. Our witness are the leaders on the platform and thus it is our paramount importance that we due our due diligence before casting our votes.
Today I would like to introduce you to one of the top witness here on steemit, he goes by the username @pfunk with rank 18th on the witness list.
---
What you need to know about @pfunk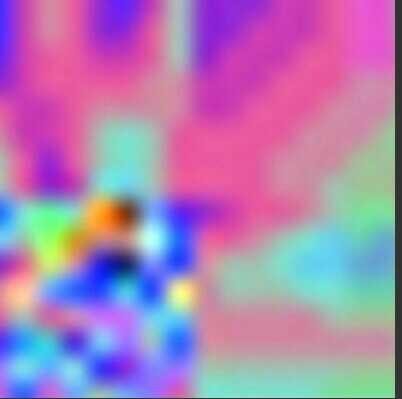 I welcome you to another episode of meet our steem witness @pfunk and thanks for the honor 😃
How did you first hear about steemit and what made you decide to join?
I was introduced to Steem (before I knew of the Steemit website) by someone I knew from a cryptocurrency chatroom.
For steemians who don't know much about witnesses, can you give a layman explanation of what it is that witnesses do?
Witnesses run the decentralized nodes (servers) that keep the Steem network running. The Steem network powers sites like Steemit, Busy.org, DTube, and many more front ends.
What is the biggest challenge you have ever faced since you joined steemit?
The biggest challenge I remember facing was the refusal of the majority of witnesses to implement a separated comment reward pool in a new hard fork. I was part of the effort to change the tide against implementing it.
As one of the top witness what is your duty?
My primary duty as a top witness is to keep a reliable node running for the network. This means having multiple failovers available and automatic switching to them. It also means I keep close tabs on the network and my own servers. Further, it means keeping the node software up to date when necessary and scaling the hardware when necessary.
I know that you are always busy with your computer trying to help the community, apart from that, what are the other things you enjoy doing?
I like to cook, spend time with good friends, eat tacos, geek out about cars (while they're still powered by gasoline).
What is the biggest challenge the steemit community must overcome before it goes widespread?
It's a very big challenge but I think the community at large must learn that Steem will go nowhere if the culture devolves into seeking the most returns in the short term rather than going for a much higher return playing the long game. The value of Steem is the network of people, of stakeholders. It's not the post rewards you get from upvoting yourself, or from buying votes with bid bots. We're all stakeholders in it, and a culture of looting from the golden goose rather than nurturing it will prematurely end Steem's life, if we let it happen.
Apart from the steemit community, there are still other sites created for steem user, I don't want to mention them but which one will you prefer and which one will you advice others to use?
Whatever floats your boat. I use steemit.com, steem.chat, steemd.com, and steemworld.org a lot.
It is a good thing to be a witness and another thing is that being a witness takes a lot of time, how do you manage your time and keep balance with other things?
I play it by ear, for better or worse.
Where do you see the value of steel in the next 4-5 years along with the platform?
4-5 years is an eternity in this field. I expect it to be worth more in the next 4-5 months. If Steem keeps up with competition in terms of development, ease of use, community, and network effect it will be worth quite a lot in 5 years. Currently, it out-competes almost everything out there on those terms.
With some of the current problems steemit faces, I.e. Whale circle jerking, pool draining, bot votes etc and some radical backlash some steemains, what, if any solutions do you see?
Again it comes down to what the culture will or will not accept. Downvotes can be very powerful and more effective in small amounts than most people think. The lack of downvoting is one thing that I think needs to be remedied, but it's not the easiest problem to tackle by far. Again, treating Steem like something that is to be looted rather than nurtured is a toxic approach and will eventually kill the usefulness of Steem. It's short term thinking strangling a long term goal.
What is your preventive action you can give to the steem community to prevent there account from scam?
Keep your password safe and triple-check that any website or app that is requesting you to enter it is the real one. In addition to that, follow common sense and the most typical anti-scam advice: If it's too good to be true, it's probably not true. Stop buying resteem services, by the way!
If there was a worldwide internet and cellular blackout for a week, what would you do for those 7 days?
Depends on what everyone else is doing. :) If all's well and peaceful, probably paddling down a river. Reading. Cleaning (hah)
In five sentences or less, can you tell steemians why you deserve their vote?
I've run Steem nodes for over two years now without stopping. As a top 19/20 witness for much of that time, I've created hundreds of thousands of blocks for the network and only missed a tiny fraction of them. I speak and act independently and always in the interests of the network and its value. I strive to use my stake's voting power to reward creative endeavors, both artistic and on projects that add value back to the network. Vote @pfunk 😁
Once again I would like to give a huge thanks to @pfunk for having this conversation with me🤝🏻
Thanks dhavey.
PROMOTING AND INTERVIEWING STEEM WITNESS IS ALL I DO

As steemit users we need to do everything in our power to choose witnesses that will represent the community well. Before voting make sure you do some research on the people you are voting for and be informed. Head over to https://steemit.com/~witnesses and click on some of the witnesses names, get to know them a bit better and do your part to make sure this community thrives.