CONGRATS to @dwells for winning round 1!
I had a lot of fun with this one mainly because it is SO DIFFERENT from any style that I have ever done before; more of a comic book style, but I love the style and would love to do more like it sometime in the future!
It is all watercolor (which I'm still learning! but this was great practice!) I tried to give him somewhat of a "viking" feel.
I was on a bit of a time crunch because I had to get this done and posted before missing any of the Ohio State vs Michigan game! (Go BUCKS!)
Drop a comment below and let me know what you think!!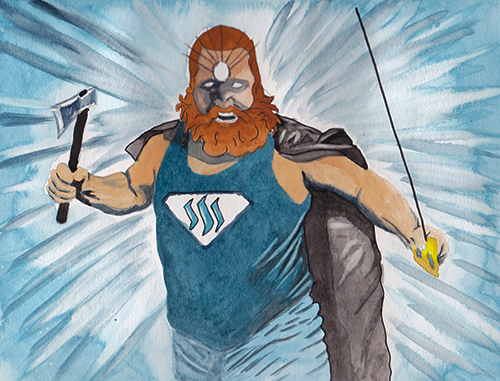 Here are the process shots: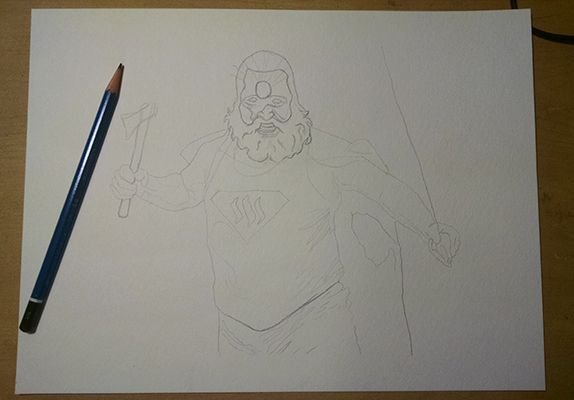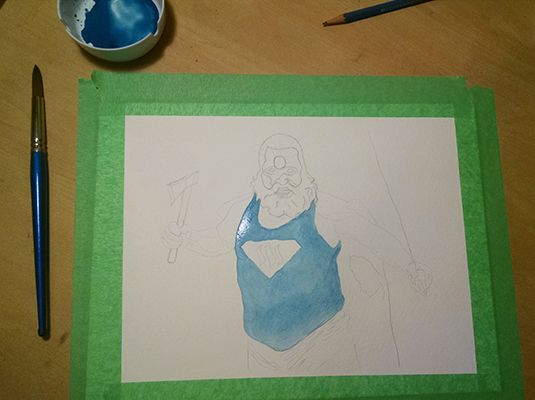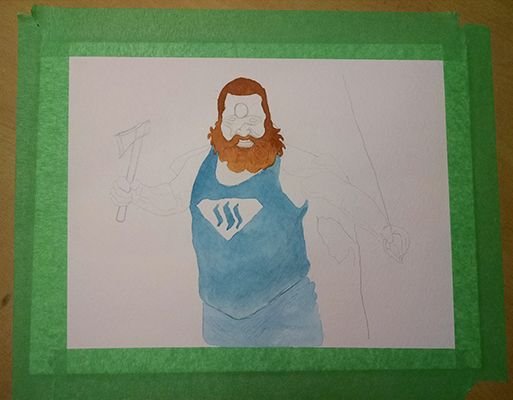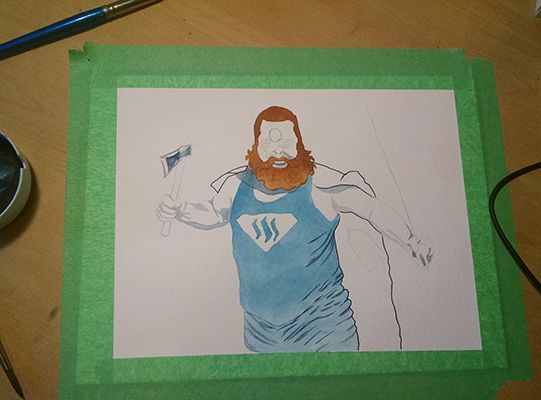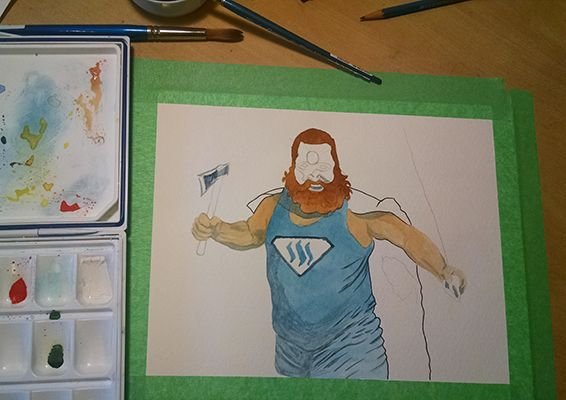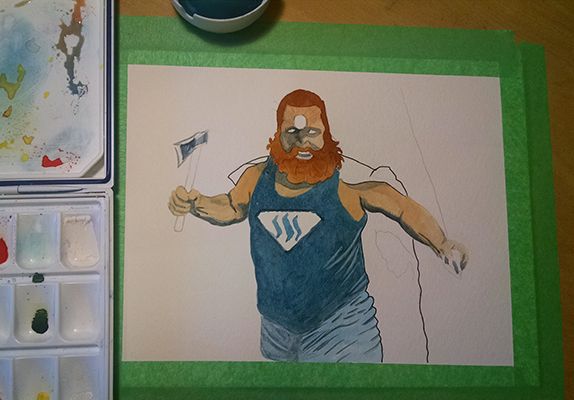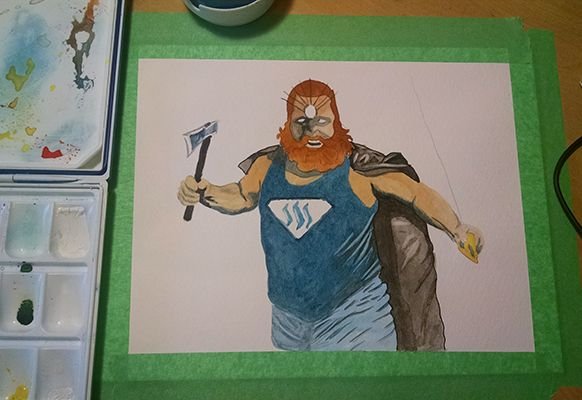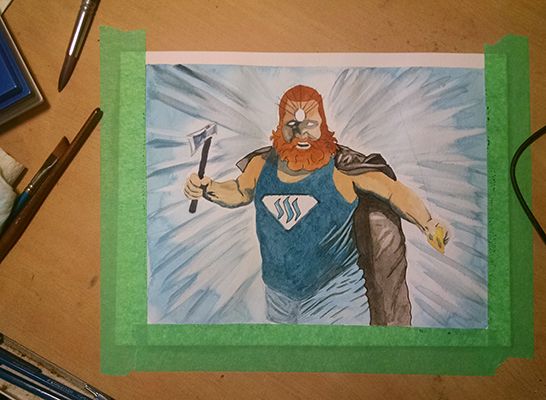 If you'd like to see more like this, please follow me @allstarrunner!
Please check out some of my other art: