Trifolium nigrescens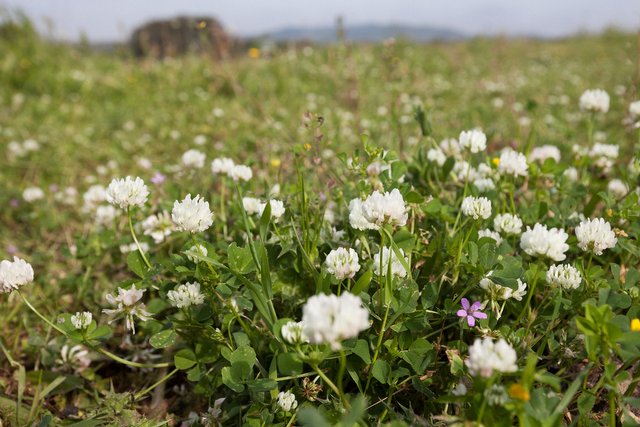 ---
Part of our Alentejo's wildflower collection. Trifolium nigrescens, the small white clover, is an annual species which is widespread around the Mediterranean, including north Africa, and the Middle East. Bees harvest it for it's nectar and pollen. One of the leading honey plants. The yield from white clover probably exceeded that from any other plant, in the past.
Formerly every pasture contained patches of this clover so dense as to constitute almost a "pure stand," but with the better understanding of crop rotation the old pastures have been broken up and seeded to other crops. As a result the white clover has been driven back to road sides, fence corners and abandoned fields where it still thrives and still produces limited amounts of its beautiful honey. untry. It is claimed to be identical with the "Shamrock" of Ireland although many Irishmen would dispute this.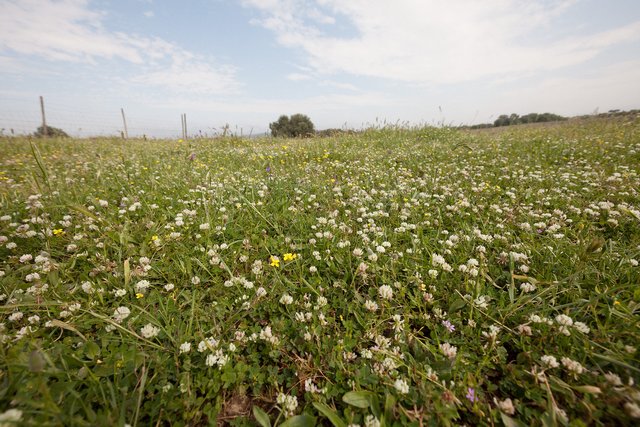 The yield from white clover as a honey plant is often dependent upon the weather conditions to a very great extent. Being a biennial it grows from the seed in one season and blooms in the next. Consequently, cool, moist summers are favorable to the growth of new plants for the next year; but if we have cool, moist weather during the blooming period the secretion of nectar is retarded and the consequent honey crop is short.
On the other hand, warm weather, and particularly warm nights, during the blooming period tends to promote nectar secretion and the crop may be expected to be large in proportion. Such secretion, however, may be cut off entirely if the weather is too hot and dry, for under these conditions the period of bloom is very short, the plants dry up and die and the white clover honey flow is over for another year.
---
Get a glimpse of Dr. Apis bee's entourage in the following videos:
A quick overview of the
local wildflowers. The nectar, pollen and resin sources.


The amazing wildflower blooming fields harvested by our bees. Where all the nectar of our honey is harvested.



Take a closer look to our bees and beehives.

All pictures and videos produced by @drapis, in Alentejo, Portugal, during May 2018.
---

Some of our bee's sources of
nectar, pollen and resin in Alentejo, Portugal include:
Cirsium vulgare
Cistus ladanifer
Lavandula stoechas
Trifolium nigrescens
Quercus suber

---
#wildfowers
#honey
#beekeeping
#alentejo
#portugal
#nectar
#clover
---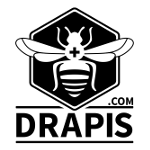 www.drapis.com
@drapis
---
Twitter @drapiscom // Facebook @drapiscom // Instagram @dr.apis