Cistus ladanifer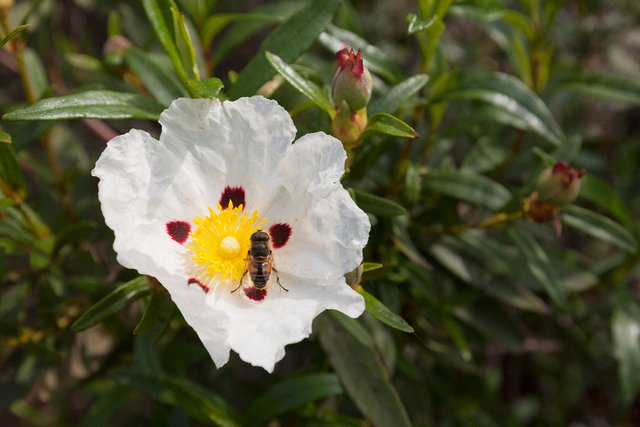 ---
Honey bee (Apis mellifera iberiensis) harvesting a gum rockrose. Part of our Alentejo's wildflower collection. One of our bee's main source of resins. A species of flowering plant, also known as laudanum, labdanum, common gum cistus, and brown-eyed rockrose. Bees have particular interest in this plant's resins which they will later use to produce propolis.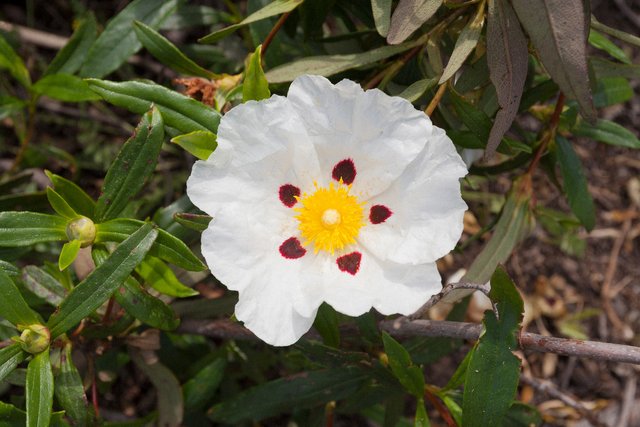 A shrub with evergreen leaves and flowers with 5–8 cm diameter, with 5 papery white petals, usually with a red to maroon spot at the base, surrounding the yellow stamens and pistils. The whole plant is covered with the sticky exudate of fragrant resin, the source of labdanum, used in herbal medicine and perfumery.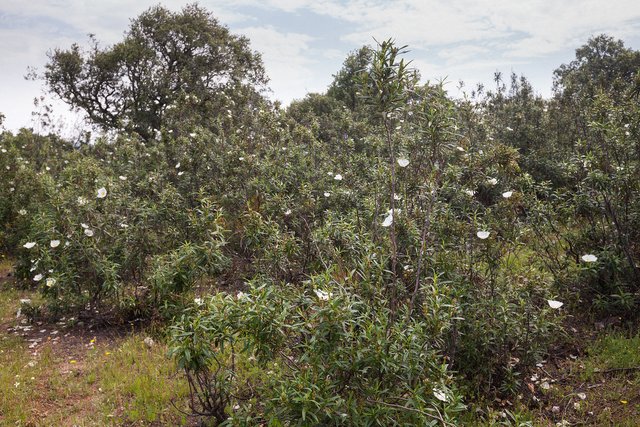 An extremely aggressive plant which has taken over much of former farmland and grasslands in the mountain regions of central Spain and much of southern Portugal. In Spanish it is known as Jara pringosa meaning "sticky shrub". In Portuguese it is known as "esteva". It has been found to have mycorrhizal associations with Boletus edulis, Boletus rhodoxanthus, and Laccaria laccata. A popular ornamental plant, grown for its strongly resin-scented foliage and conspicuous flowers. Its leaves yield a fragrant oleoresin known as labdanum, used in perfumes, especially as a fixative.
---
Get a glimpse of Dr. Apis bee's entourage in the following videos:
A quick overview of the
local wildflowers. The nectar, pollen and resin sources.


The amazing wildflower blooming fields harvested by our bees. Where all the nectar of our honey is harvested.



Take a closer look to our bees and beehives.

All pictures and videos produced by @drapis, in Alentejo, Portugal, during May 2018.
---

Some of our bee's sources of
nectar, pollen and resin in Alentejo, Portugal include:
Cirsium vulgare
Cistus ladanifer
Lavandula stoechas
Trifolium nigrescens
Quercus suber

---
#wildfowers
#propolis
#beekeeping
#alentejo
#portugal
#resin
#health
#antiseptic
---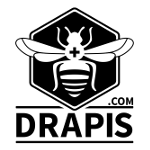 www.drapis.com
@drapis
---
Twitter @drapiscom // Facebook @drapiscom // Instagram @dr.apis