Lavandula stoechas
---
Part of our Alentejo's wildflower collection. One of our bees' source of nectar. Lavandula stoechas, the Spanish lavender or topped lavender (U.S.) or French lavender (U.K.), is a species of flowering plant, occurring naturally in several Mediterranean countries, including France, Spain, Italy and Greece. This evergreen shrub, usually grows to 30–100 cm (12–39 in) tall and occasionally up to 2 m (7 ft) high in the subspecies luisieri. The leaves are 1–4 cm long, greyish and tomentose.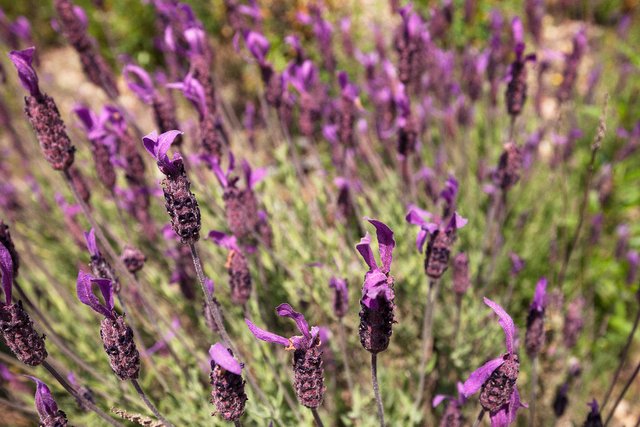 This species is more fragile than common lavender (Lavandula angustifolia), as it is less winter hardy; but harsher and more resinous in its oils. Like other lavenders, it is associated with hot, dry, sunny conditions in alkaline soils. However, it tolerates a range of situations, though it may be short-lived.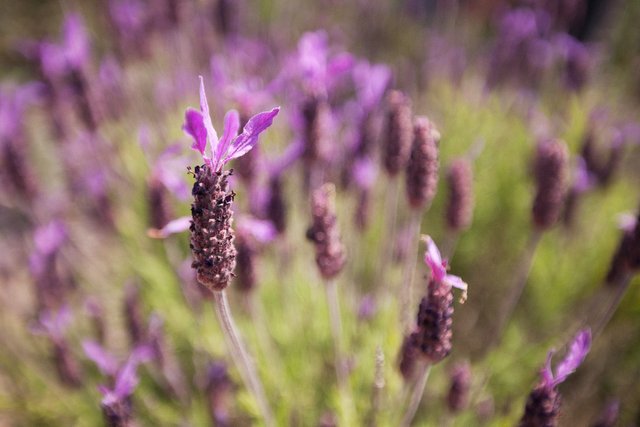 Lavender came originally from Persia and the Spanish Canary islands. Today, lavender is grown in many countries including Tasmania, Spain, India, Arabia, Italy, England, China, Yugoslavia, Bulgaria, North America, Australia and southern France, where centuries of cultivation have produced some of the most highly developed forms of the plant.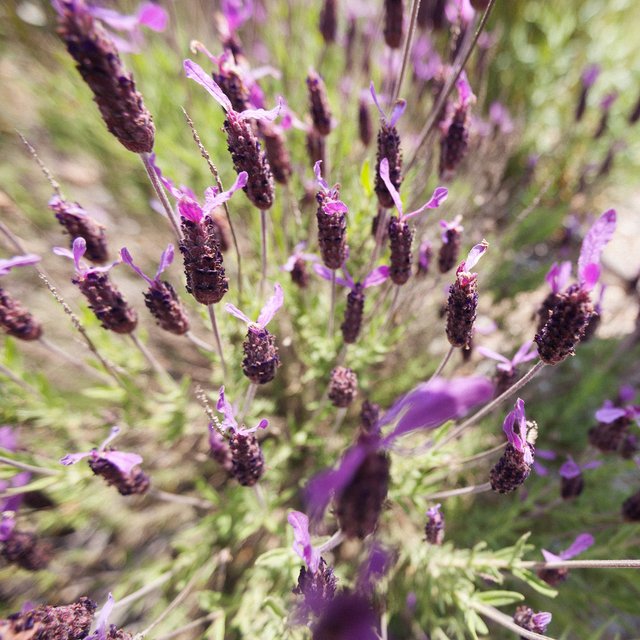 The word "lavender" actually comes from the Latin verb "lavare", which means "to wash". Used for it's precious aroma and for it's soothing and healing qualities. The Greeks and the Romans used it to scent their baths or their freshly laundered linen. Currently used commercially in air fresheners and insecticides. Flower spikes have been used internally for headaches, irritability, feverish colds and nausea, and externally for wounds, rheumatic pain and as an insect repellent.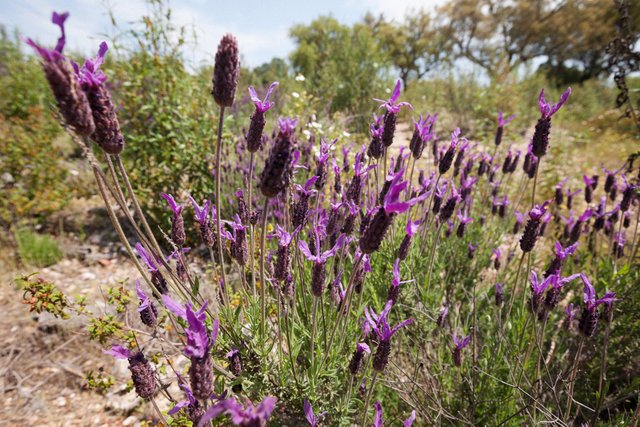 Lavender honey is delicious over feta cheese, and pairs well with blue cheeses and semi-soft cheeses such as the decadent triple-crème-styles like Pierre Robert or Brillat-Savarin.
---
Get a glimpse of Dr. Apis bee's entourage in the following videos:
A quick overview of the
local wildflowers. The nectar, pollen and resin sources.


The amazing wildflower blooming fields harvested by our bees. Where all the nectar of our honey is harvested.



Take a closer look to our bees and beehives.

All pictures and videos produced by @drapis, in Alentejo, Portugal, during May 2018.
---

Some of our bee's sources of
nectar, pollen and resin in Alentejo, Portugal include:
Cirsium vulgare
Cistus ladanifer
Lavandula stoechas
Trifolium nigrescens
Quercus suber

---
#wildfowers
#honey
#beekeeping
#alentejo
#portugal
#nectar
---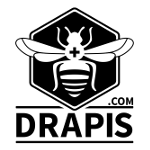 www.drapis.com
@drapis
---
Twitter @drapiscom // Facebook @drapiscom // Instagram @dr.apis