CONVERTING YOUR ABILITIES, VISIONS AND PROSPECTS TO REALITIES, ON A BLOCKCHAIN OF ALL POSSIBILITIES (WELCOME TO STEEMIT)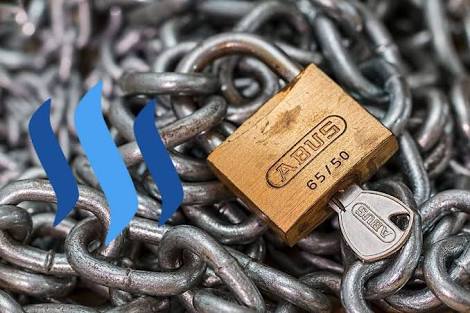 ---
"You can't always visualize the reward, but you can believe in the sacrifice if the vision is strong enough." – Don Connelly
Long time ago it was considered that talents, visions and prospects were not enough to bring the into physical or financial limelight it was always very difficult to have a podium to showcase that unique thing about you that you needed to be appreciated. There was a time financial rewards are only attained if you are tested and trusted on an avenue that people know.
Today we live in times where our experiences, visions and abilites can take us hight even above the gravity of the moon, dreams are no longer had at night, it's now in the blockchain battlefield where you can go far with sacrifices made to achieve your visions and desires.
two years ago a a blockchain was established to take away the "cons" and make "pros" possible, with only you being the limit to the height you can attain.
Ladies and gentleman, welcome to STEEM.INC
In other not to keep the cat still in the bag, I will spare you the technicalities just like @ned the CEO of steemit would.
Steemit is a blockchain social media-like blogging platform that rewards users for their contents in either SBD or STEEM.
---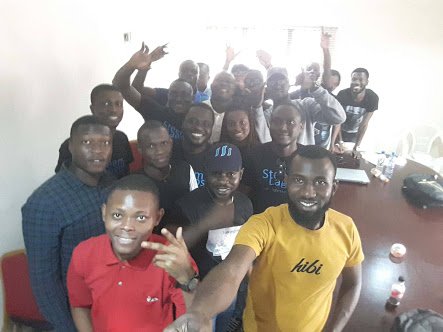 Me on red at a meet-up in Lagos
A NEWBIE? HERE ARE WHAT YOU NEED TO KNOW?
---
Here is a carefully written content, this will help determine your first week on steemit, help guide your footstep against mistakes that may seem inevitable.
---
---
Here is a carefully written post by @beanz, as a newbies you probably would be wondering how the blockchain works when it comes to the monetary aspect where here you go.
---
---
Content creating is one of the most difficult thing on the platform, and here @walkingkeys took time to stress and talk about tips for writing a great content
---
---
Niche is one of the most important things on steemit and if you're going to be a success you need niches, that is your area of concentration when it comes to creating contents and @arbitrarykitten covers it here
---
---
Tags are part of the water through which you can get exposure on the blockchain, and you need to be able to use them perfectly without abusing them to get maximum results and exposure with your posts
---
---
Relating with members of the platform Is very essential, and it can go a long way in establishing you on the platform, the relationships you build will bring support when it's well channeled and here Is a dtube video to find out how
---
---
Steemit of course is a planet of possibilities on it's own and being a newbie here may want to warrant panic, but you're not alone, it's best to say steemit is a sailing ship, you must be on board to really be on board, you're however a lay man wondering what is blockchain, cryptocurrency and SMT, I wouldn't say these things are so important to know to make it on the platform, you may even be planning to hit the register button but you heard it's a place only meant for cryptocurrency traders, spare Me that shit and hit that register button and immediately you get confirmed how about taking a look at this?
---
building relationships with meet-ups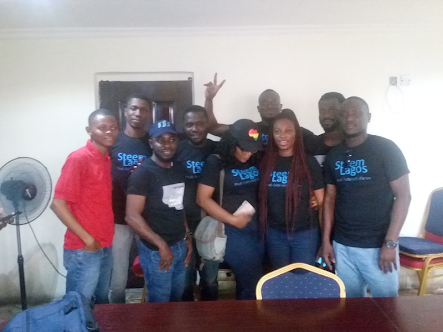 ---
---
The steemit world needs to hear from you, let the feel the vibration you've brought along the vigour and the vision you hold, you should not hold back on yourself, just like an emperor announce your arrival in the sweetest way ever, and don't forget to let the blockchain know of what you're bringing on the table.
"In every day, there are 1,440 minutes. That means we have 1,440 daily opportunities to make a positive impact."- LES BROWN.
---
TOOLS TO A RADICAL & SPORADIC GROWTH ON THE PLATFORMS.
---
Communication is key in this amazing platform , communication gives you the opportunity to see from a different perspectives it's through communication that you get to form relationships and it's through relationship that you can form friendship hell yes! Friendship that will bring timely support and encouragement to continue steadfastly. you can do this by downloading discord on play store
---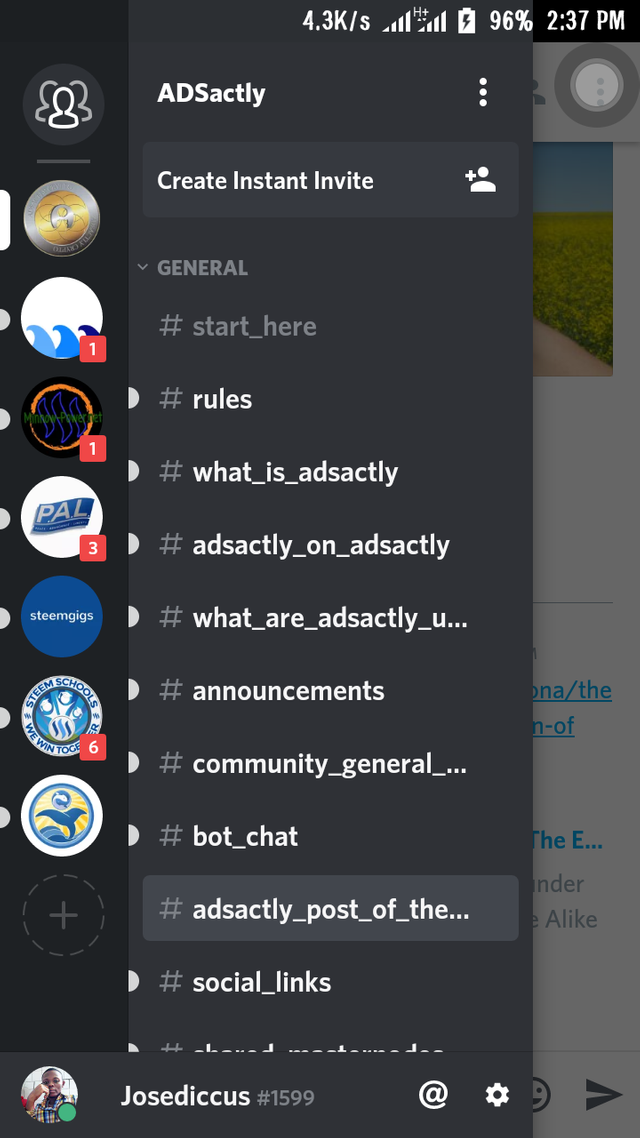 ---
Or also register on steemit.chat here
---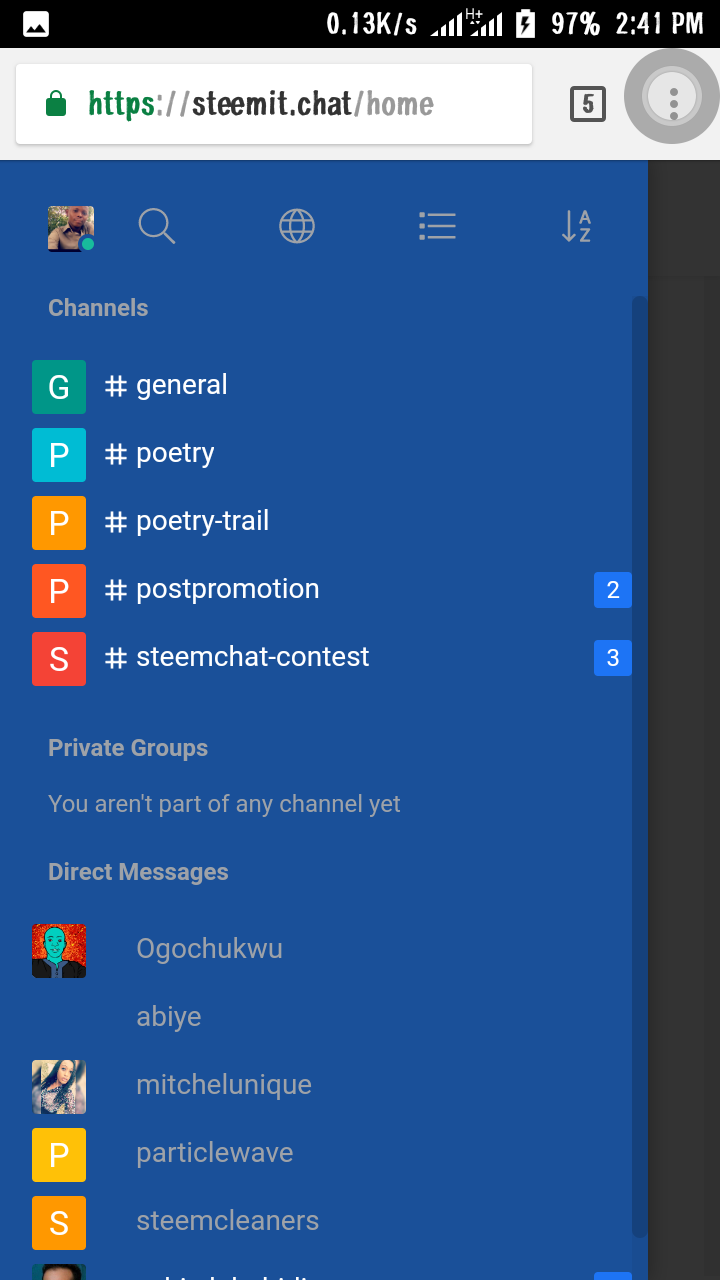 ---
Discord will give you first hand access to communicate with far more experienced people on the platforms, get to listen and speak on live shows and have a direct linkage to that person whom you consider as role models.
Now as newbies here are the communities you may want to join
ADSACTLY
MSP, which is Minnow support project
STEEMGIGS, ran and owned by @Surpassingoogle
WHALESHARE;
ISLE OF WRITE, If you're a growing writer.
Its endless and still going, you're rapidly going to develop faster in 6 months with this, and the difference is better than a user who have not utilized these amazing tool
Here is a post guiding you, on how you can utilize discord to grow on the platform.
---
---
USING DTUBE, DLIVE AND DSOUND
---
These are decentralized platforms that works with the blockchain, strategically a very good content creator that makes video and sounds can earn big using these platforms, a lot of users are big earners with these tool for example @coruscate with Dtube and @d-pend with Dsound as well. Check out @flauwy's post on how to utilize them
---
BID-BOTS?
bid-bots are very controversial on the platform, but as a new user it helps you gain visibility as well, sometimes a content writer may be so good, but you know not getting upvotes on their post may drown the content and make it disappear, but as a new user, bid-bots are like helpers, you pay them to help you make you content go viral and as new users it's very essential as well.
Here you may go with @minnowbooster of @reggaemuffin, @booster @postpromoter, this is not a bidbot ad, but it's a whole new way or method to helping you showcase your content.
WITNESSES?
These are people elected by the community to keep charge and oversea the community, In other words they're guardians you can Vote for them, my witness choices so far are @curie @reggaemuffin, @abh12346 half steemcommunity @steemgig and many more I voted for, you have 30 witness choices to make.
CONTEST?
Contests can be found on the contest tag on steemit and they're another quicker way to earn and gain popularity.
There are a lot of contest on the contest tag and participating in them can also cure content block, and even you can earn when you're not getting upvotes on your posts.
Contests you may want to conside?
@Surpassingoogle's everyday ulog post
@kpine may not be a regular contest host, but when he does host it's always huge, do follow him for contests.
@D-pend 100 days poetry challenge; this is certainly for poets and writers, do follow d-pend to join
@fibra meme contest, this of course Is for meme makers
You can see the contest tag for more information.
---
CONCLUSIONS.
---
Are you still contemplating about this community? I came to steemit a clueless nobody, and today through @ned's visionary that birthed steemit, I can tell you the story Is different, Africa has been plagued by lack of job opportunities, poverty and lack of platforms to display individualistic talents and abilities, the story has certainly changed, will you join the crusade? to eradicate poverty and enhance entrepreneurship tendencies all over your community, and your society?
The knowledge of steemit alone is like a needle through a camel eyes, that Is making a way where the government or your society cannot. Steemit is paving way, like Jesus here is your chance to walk on water it seems too good to be true? Yes I know and that's why you must join today and live that dream.
---

Δ
Δ
This contest was Made possible by @abh12345
Competition: #welcometosteemit

Meet-up pictures taken by me at steem Lagos Nigeria
Discord and steemchat images screenshots by me
First image from google
Thank you so much for reading
Visit my blog for more amazing posts