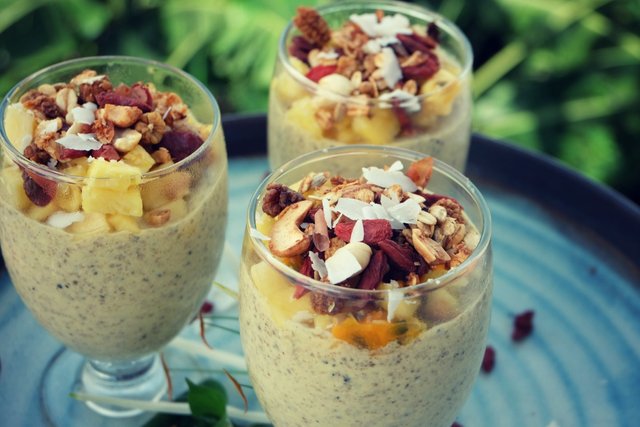 🎵🎵🎵🎵 If you like Pina Coladas, and getting caught in the rain......🎵🎵🎵🎵 then this yummy not so 100% percent vegan treat is just what you need. This morning, while driving to work, a tropical rain surprised me but my take-along pina colada chia seed pudding brightened up my morning straight away.
Though I used wild Cambodian honey for this one, you can easily sub this with maple or any other vegan sweetener you like. Though I usually use maple syrup, once in a while I cannot resist the wild honey they have here. Together with an occasional egg from our neighbor's very free-range chickens that ofen come and say hello in our garden too, wild honey is one of the only exceptions I make to my plant-based lifestyle.
Though I love my green morning drink, as you probably know, this morning I kinda slept a bit too long but luckily I made a few extra take-along jars of these yummilicious pina colada chia seed pudding. Perfect breakfast on the go.
And the best part... super easy to make too.
PINA COLADA CHIA SEED PUDDING WITH SUPERFOOD TOPPINGS
---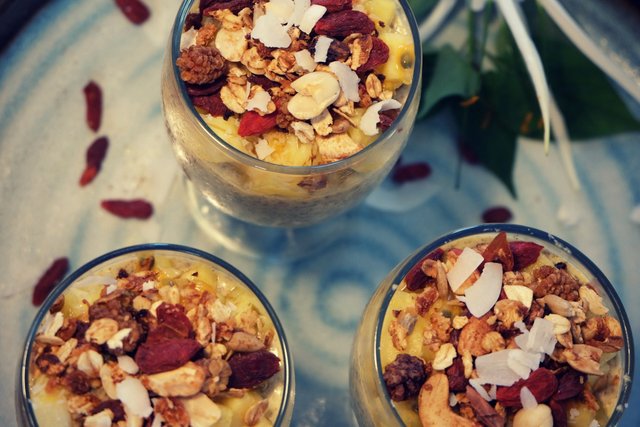 INGREDIENTS (SERVES 3-4)
---
For the chia seed pudding
---
1.5 cup fresh, ripe pineapple chunks
2-3 passion fruit
1.5 cup coconut or almond milk
3/4 cup coconut yogurt
1/4 cup chia seeds
1/2 tsp vanilla extract
2-3 tbsp maple syrup or honey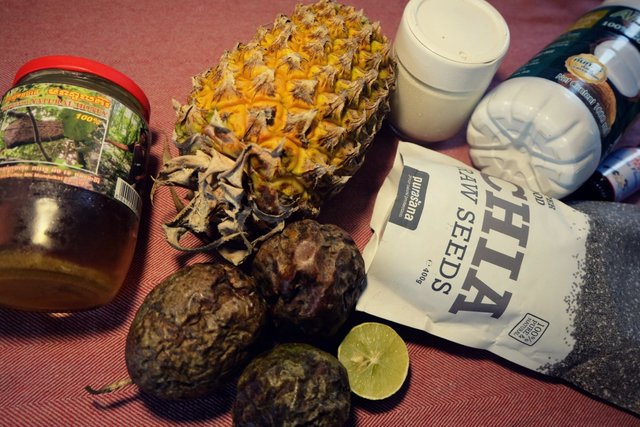 Toppings
---
Fresh pineapple cubes
Passion fruit pulp
Dried goji berries
Dried mulberries
Coconut flakes
Homemade granola
DIRECTIONS
---
Combine all ingredients in a blender or food processor and blend until smooth.
Pour in glasses, bowls or jars with lid for take-along option and chill in the fridge for a few hours. Overnight is best.
When ready to eat or take with you, top with superfoods/toppings of your choice.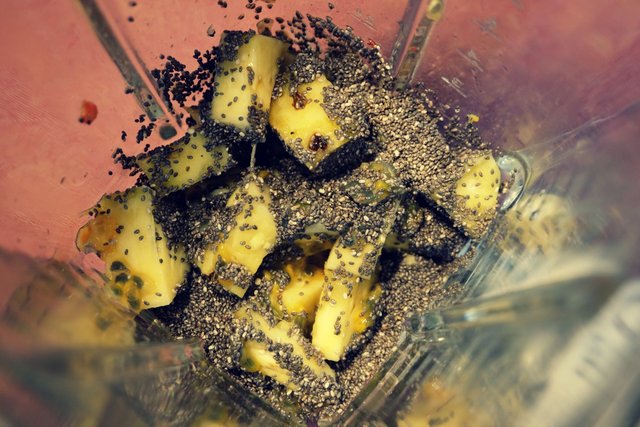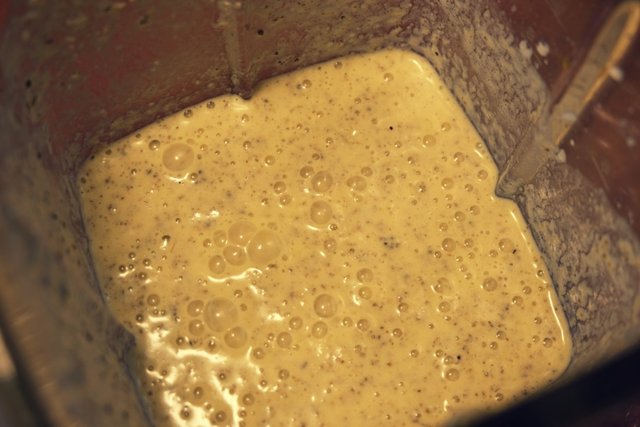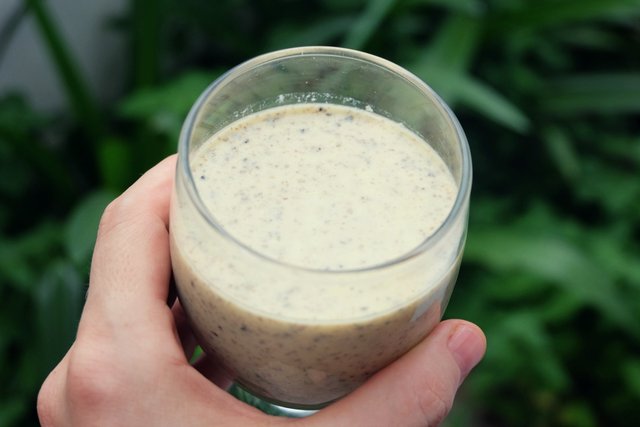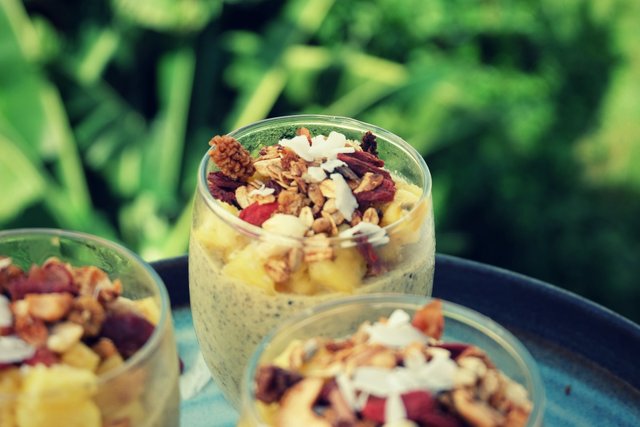 HAVE A HAPPY AND HEALTHY DAY
---

FYI: For green smoothie tips, tricks, and recipes, download my FREE GREEN SMOOTHIE EBOOK HERE!
---
ALL CONTENT IS MINE AND ORIGINAL!
PICTURE(s) TAKEN WITH NIKON D5600
---
LET'S CONNECT!
---
Website - Facebook - Google+ - Twitter - Pinterest - YouTube
---
🥑🍓🍆 FIND MORE YUMMY PLANT-BASED CREATIONS BELOW 🥑🍓🍆
---