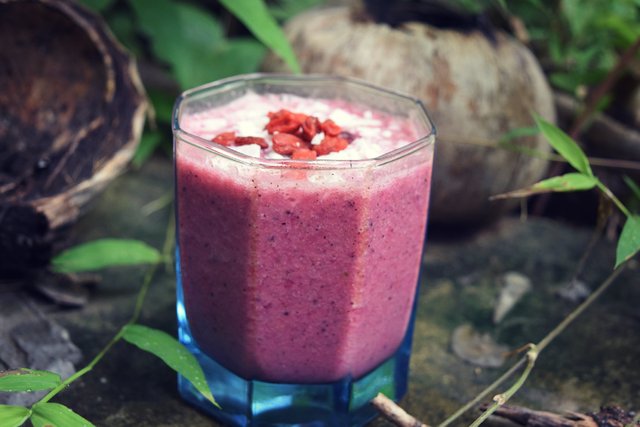 Morning on my side of the world and you know what that means..... GREEN SMOOTHIE TIME. Today we have absolutely nothing planned... Sunday Funday on a Thursday.... Yes, we can.
It's a nice and cool morning after last night's tropical storm. Beautiful light show followed by heavy tropical rains and scary thunder. The cat wasn't to keen on all the noise.
But it's 7 am and all is well.... think I might curl up in the couch and re-read one ofTerry Pratchett's disc world novels... or Maurice and his educated rodents has been a long time too.
Terry Pratchett is by far my fav author... may he rest in peace. What's your favorite genre and/or author?
I love fantasy.... nothing better than to dream away in a fantasy setting on this chilly Thursday morning.
Enjoying another beautiful day in paradise with my pink morning drink.....
PINK MORNING GLOW ღ ღ ღ
---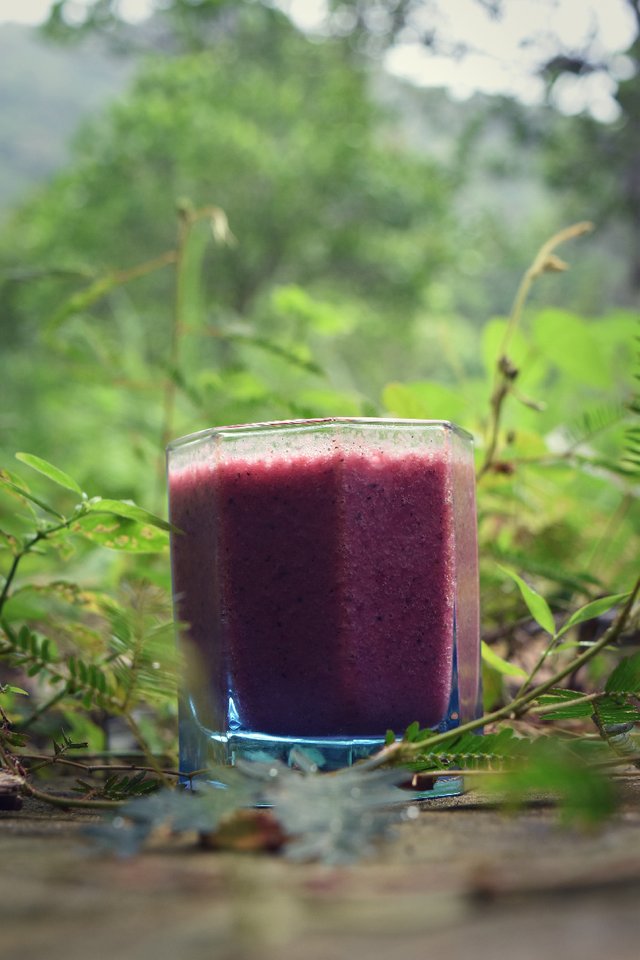 INGREDIENTS (serves 2)
---
2 cups fresh moringa leaves (use spinach if you don't have moringa leaves)
2 cups unsweetened coconut water
1 cup pineapple
1.5 cup blueberries (fresh or frozen)
0.5 cup raspberries (fresh or frozen)
1/2 avocado
2 tbsp hemp hearts
1/2 cup homemade coconut yogurt
Topping: goji berries and coconut flakes (optional)
DIRECTIONS
---
Blend coconut water and kale until smooth. Add all other ingredients and blend again. If you have a high-speed blender you can throw everything in at once. Add more coconut water if needed.
Optional: Supercharge your smoothie with superfoods such as hemp hearts, chia seeds or goji berries. I used goji berries and coconut flakes this time.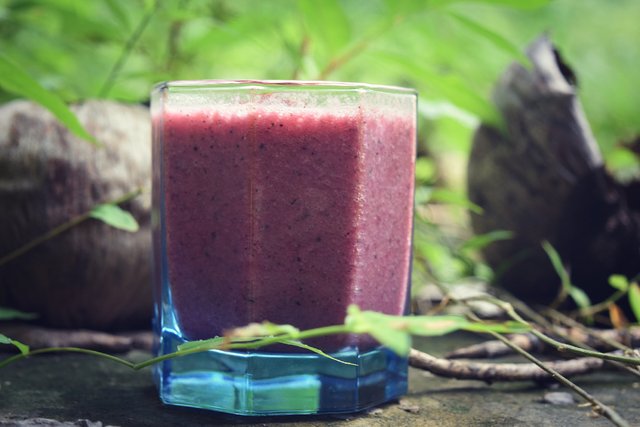 HAPPY BLENDING!!!!!!!
---

FYI: For green smoothie tips, tricks, and recipes, download my FREE GREEN SMOOTHIE EBOOK HERE!
---
ALL CONTENT IS MINE AND ORIGINAL!
PICTURE(s) TAKEN WITH NIKON D5600
---
LET'S CONNECT!
---
Website - Facebook - Google+ - Twitter - Pinterest - YouTube
---
🥑🍓🍆 FIND MORE YUMMY PLANT-BASED CREATIONS BELOW 🥑🍓🍆
---