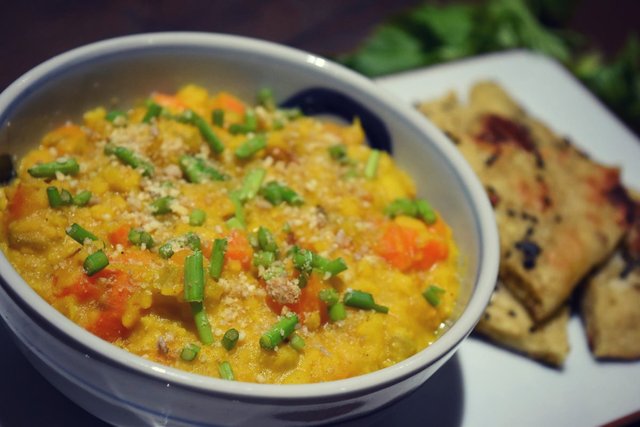 Be amazed by these yummy, soft and fluffy avocado naans which are 100% plant-based. Though it will add a little kitchen time to making a quick and easy dhal on a weeknight, it is totally worth your time. Believe me.
We had a non-vegan friend over for dinner and he absolutely loved this creation. Happy bellies, lovely evening, and much laughter. What more can you wish for, right? As I said before I never want to be too pushy when it comes to changing people's mind about their diet, but every time somebody leaves my house and asks for the recipe, it's a mission accomplished.
It is how I started too... one meal at a time. Though it would be nice if we all would become vegan eating no processed foods. However, the world is not ready for that just yet.
Although every year more people decide to go 100% plant-based, if everybody would go one or two days without meat, this world would already be a better place.
But hey let's get cooking. That's what you came here for, right!
INDIAN-STYLE DHAL WITH HOMEMADE GARLIC AVOCADO NAAN 🍲
---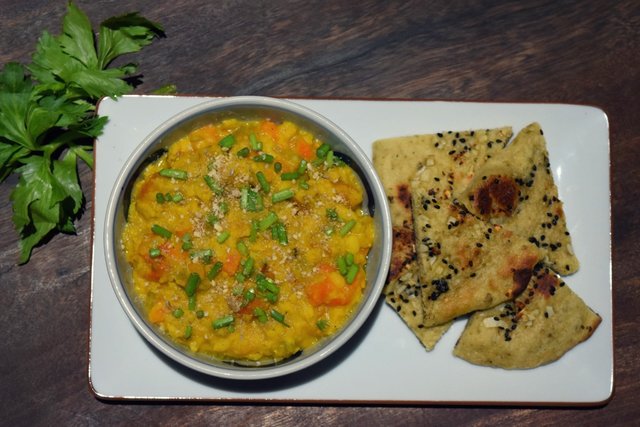 INGREDIENTS (serves 3)
---
For the avocado naan (makes 6 pieces)
---
¼ cup + 2 tbsp very well mashed ripe avocado
2 cups bread flour, unbleached
¼ cup warm water
1 tsp sugar
½ tbsp active dry yeast
1/2 tsp sea salt
½ tsp baking powder
⅛ tsp baking soda
2 tbsp coconut oil
½ to 1 tbsp coconut oil for cooking
Black sesame seeds and finely chopped garlic for garnish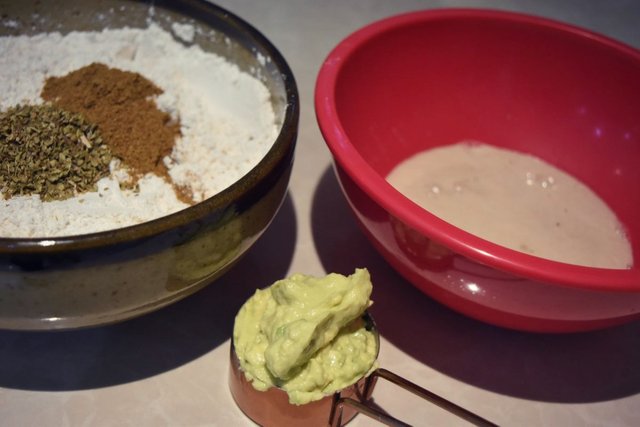 For the dhal
---
¾ cup yellow split lentils
1 cup onion, chopped
2 clove of garlic, minced
1-inch ginger, grated
1 cup tomato, chopped
1 cup celery, chopped
1 cup carrot, chopped
½ cup sweet potato, cubed
⅓ cup of coconut milk
1 tbsp lime juice
½ tsp fennel seeds
1 tsp mustard seeds
1 tbsp cumin powder
1 tsp turmeric powder
½ tsp coriander seeds
Sea salt and black pepper to taste
2-2.5 cup water or veggie stock
DIRECTIONS
---
For the avocado naan
---
Pour warm water into a large mixing bowl. Add the sugar and stir until dissolved. Then carefully stir in yeast and let sit for 10 minutes or until frothy.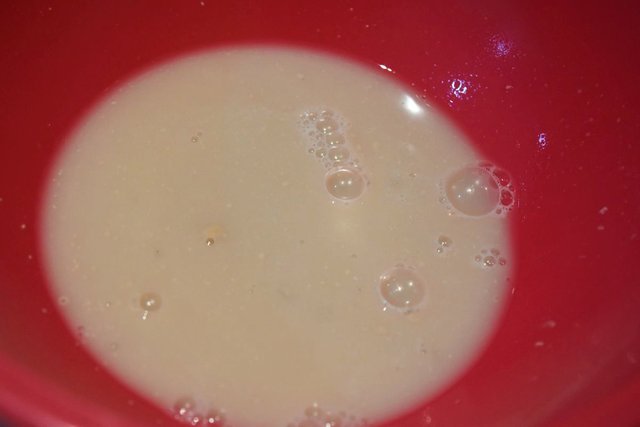 Meanwhile, in another bowl, combine the flour, salt, baking powder, and baking soda. Mix to combine.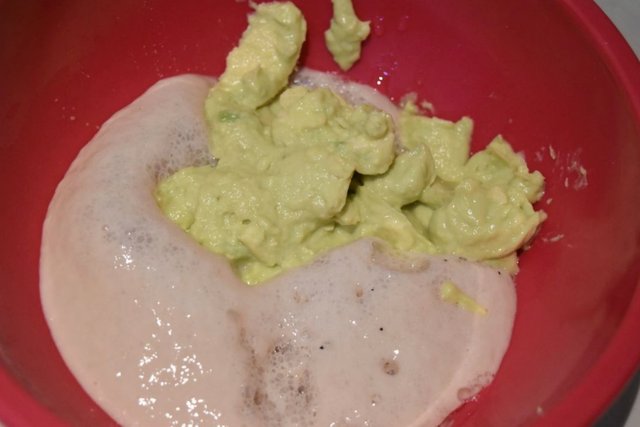 When the yeast is frothy, add the flour mixture, coconut oil, and mashed avocado. Using your hands, knead in the bowl or on a floured surface for 3 to 4 minutes. If your avocado wasn't ripe or moist enough, you might need to add some water while kneading. If the dough is too wet add some extra flour.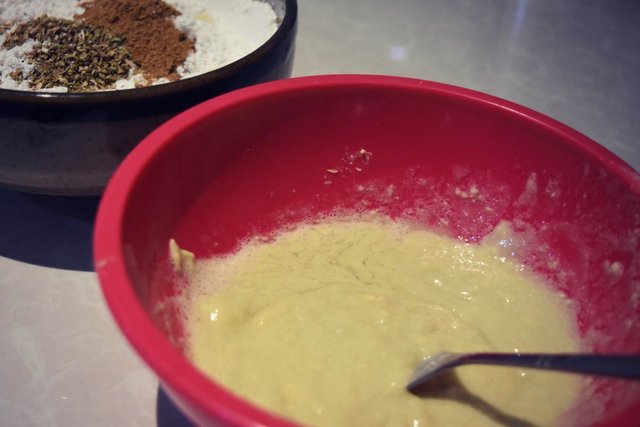 Place the dough in a greased bowl. Roll the dough in the bowl to coat with the oil. Cover the bowl with plastic wrap or heavy kitchen towel and let sit to rise in a warm spot for 1 to 1.5 hours or until it doubles in size. Since I live in the tropics thing tend to go faster here.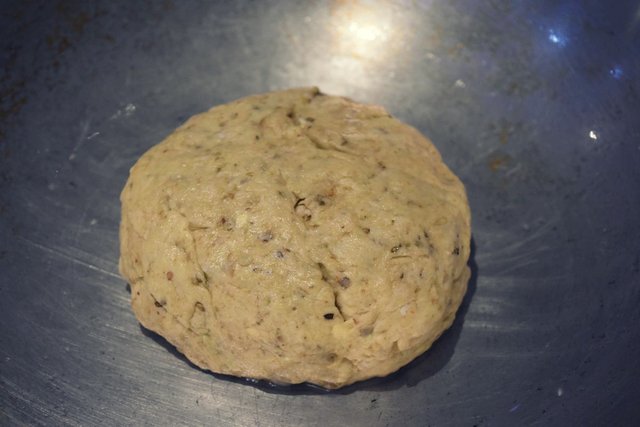 When it has risen to double its size, push the dough down on a floured surface and knead for half a minute. Divide the dough into 5 to 6 pieces and roll the dough into balls. Lightly flour and place on parchment paper. Cover with a clean towel or another parchment paper and let sit for 20 to 30 minutes.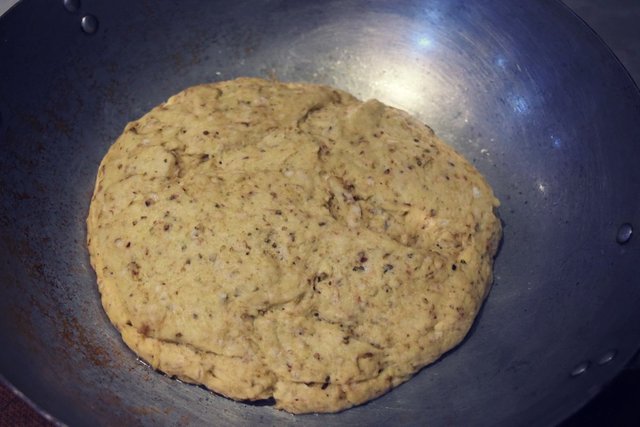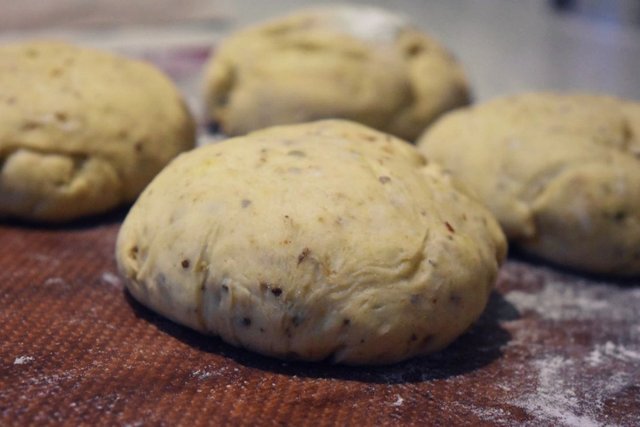 Take each piece of dough and roll into oval shapes. Roll and handle lightly to keep the dough airy. Dust lightly with flour to help with the rolling.
Spritz the top of the naan with a little water. Sprinkle black sesame seeds and garlic over the surface, lightly pushing them down in the dough. Then brush or spray with oil.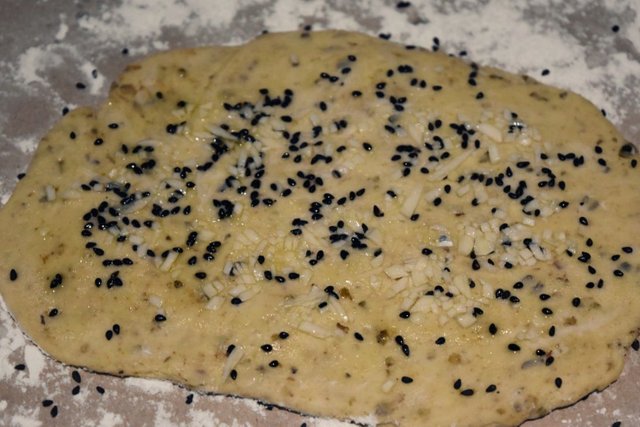 Use any cast iron or stainless steel pan or skillet (preferably with a lid), which can withstand high heat. Heat the pan on medium high until heated evenly. Lightly grease and place the naan with its bottom down in the pan. Cover with a lid (optional) and let cook on medium high till it starts to bubble and puff. This will take 2 to 3 minutes. Flip and cook for another minute on the top side.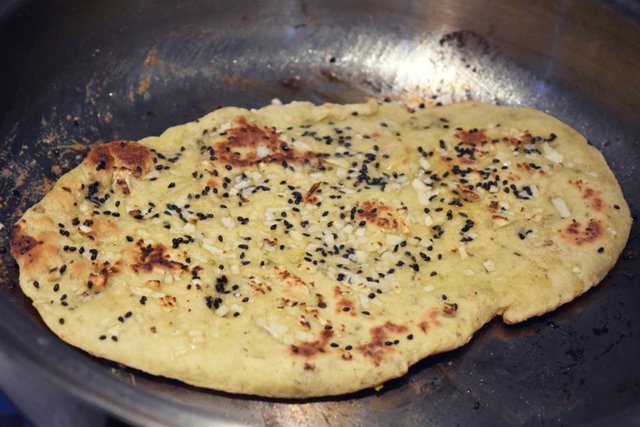 To store for a short time, wrap in a clean kitchen towel. If you want to keep them longer, make sure to cool them completely and place the naans in an airtight bag or container. Keep on the counter for up to 2 days and in the refrigerator for up to 7 days. Before serving you can slightly reheat in the oven to get them crisp again.
For the dhal
---
While the dough for the naans is rising, start cooking the dhal. In a dry pan, cook fennel, coriander, and mustard seeds until fragrant. This will take about 30 seconds.
Then add cooking oil and the onions and cook over medium heat for 7-8 minutes. Stir regularly.
When the onion starts to brown, add garlic and ginger and cook for 2-3 minutes more before adding the other spices (turmeric and cumin).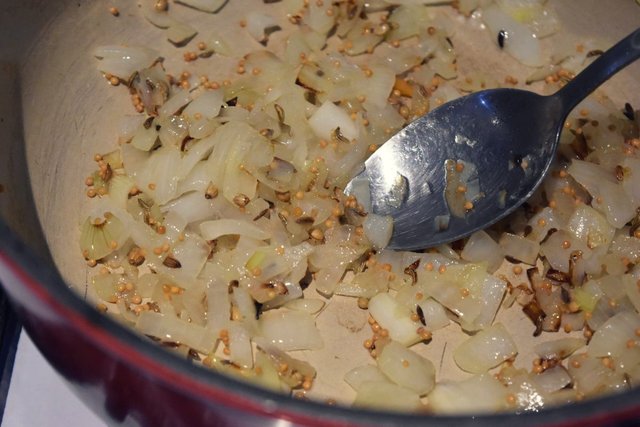 After 1 to 2 minutes, add the chopped veggies, lentils, and veggie stock. Stir well, cover and cook 20-30 minutes. Add more water if needed
Last 5 minutes add coconut milk. Stir well and cook uncovered until thickened.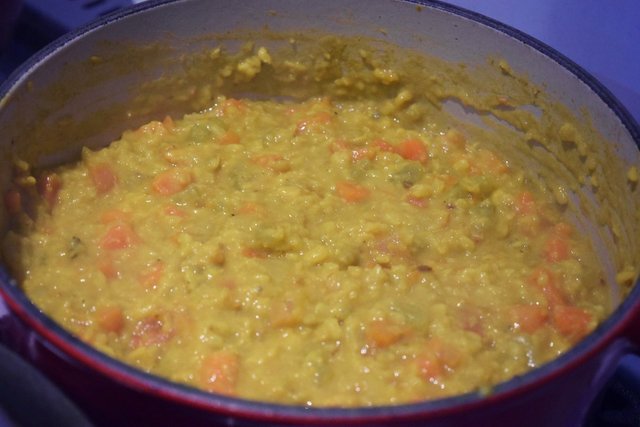 Finish with a squeeze of lime juice, stir and serve with homemade naan.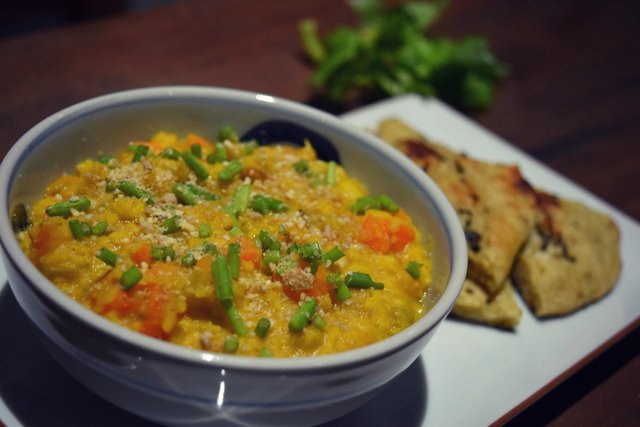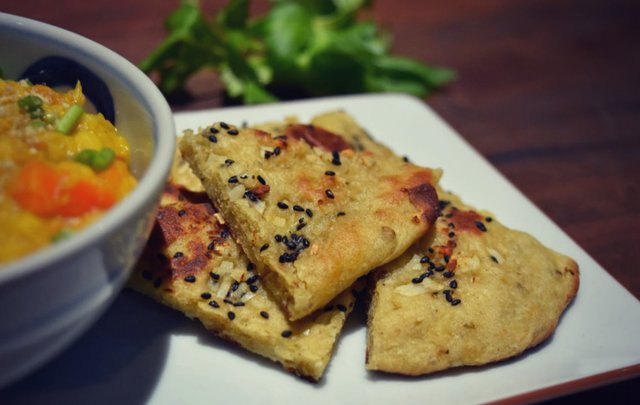 ---

FYI: For green smoothie tips, tricks, and recipes, download my FREE GREEN SMOOTHIE EBOOK HERE!
---
ALL CONTENT IS MINE AND ORIGINAL!
PICTURE(s) TAKEN WITH NIKON D5600
---
LET'S CONNECT!
---
Website - Facebook - Google+ - Twitter - Pinterest - YouTube
---
🥑🍓🍆 FIND MORE YUMMY PLANT-BASED CREATIONS BELOW 🥑🍓🍆
---