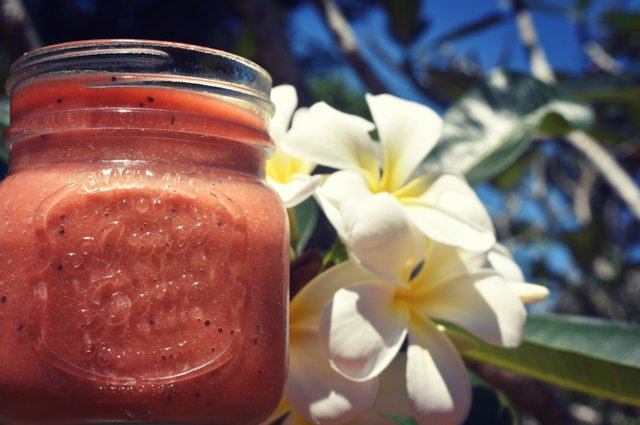 Greetings fellow smoothie lovers. How are you all feeling today? I am here with another yummy morning drink. Since I have to go to market today to stock up some greens, today's smoothie has a beautiful pink glow instead of the regular green.
Variation keeps things interesting right. Though I love green, pink is beautiful too. This smoothie thanks its beautiful color to yummy and healing red beets and carrots.
Furthermore, I added some soaked cashew nuts and avocado for extra protein and healthy fats to turn this yummy drink into a complete and filling meal.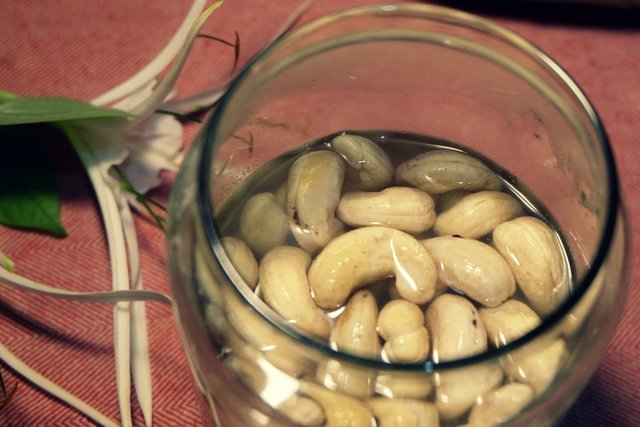 WHY SOAKING NUTS MATTERS
---
Not only are they easier to blend when soaked, but they are also healthier. Raw nuts, seeds, legumes, and grains contain moderate amounts of phytic acid and enzyme inhibitors. Phytic acid helps safeguard the nut or seed until proper growing conditions are present and germination can occur. Enzyme inhibitors prevent the seed from sprouting prematurely.
In humans, however, these substances are known to bind to essential nutrients making them unavailable to the body. This may lead to nutrient deficiencies and digestive system irritation.
Phosphorus as phytic acid, found in nuts, become a phytate when they bind to a mineral. Again, this stops nutrients from being absorbed in the digestive system and reduce the digestibility of nuts, seeds, legumes, and grains.
All plants contain phytic acid to a certain degree. Grains, legumes, nuts, and seeds, however, contain the highest levels. So even though these foods are excellent sources of protein and essential minerals and vitamins, this doesn't mean your body can absorb them properly.
Soaking or sprouting seeds, nuts, grains, and legumes helps to reduce the level of these anti-nutrients.
TROPICAL AVOCADO CARROT CASHEW MORNING BLISS
---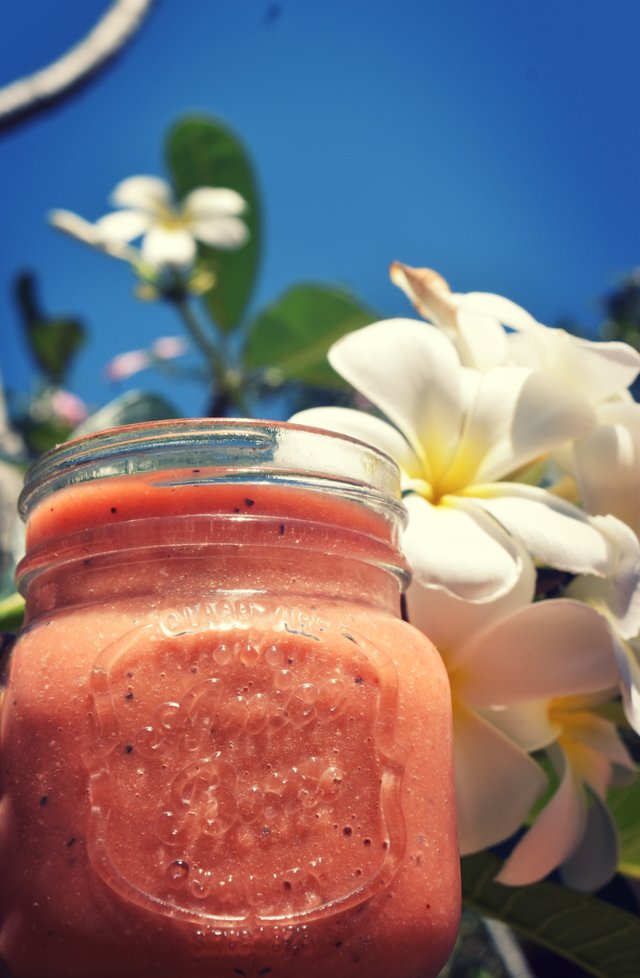 INGREDIENTS
---
1/4 red beet
1/2 big carrot
A handful of soaked cashew nuts
2 passion fruits
1 mango
1/2 lime, juice only
1 small avocado
1 banana
1 cup pineapple chunks
Water as needed
DIRECTIONS
---
Blend all ingredients in a blender until smooth, creamy liquid. Add more water if needed.
Optional: Supercharge your smoothie with superfoods such as hemp hearts, chia seeds or goji berries.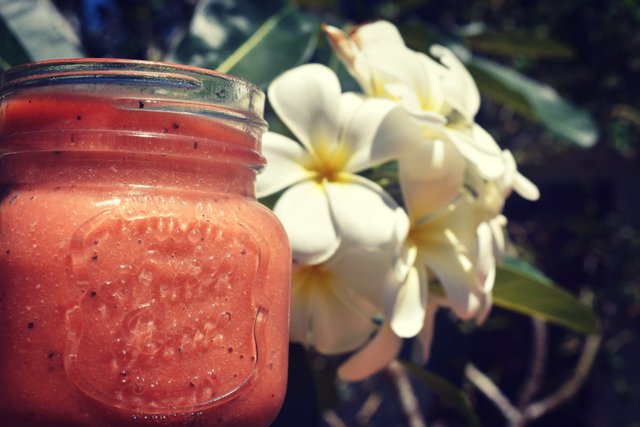 HAPPY BLENDING ღ ღ ღ
---

FYI: For green smoothie tips, tricks, and recipes, download my FREE GREEN SMOOTHIE EBOOK HERE!
---
ALL CONTENT IS MINE AND ORIGINAL!
PICTURE(s) TAKEN WITH NIKON D5600
---
LET'S CONNECT!
---
Website - Facebook - Google+ - Twitter - Pinterest - YouTube
---
🥑🍓🍆 FIND MORE YUMMY PLANT-BASED CREATIONS BELOW 🥑🍓🍆
---