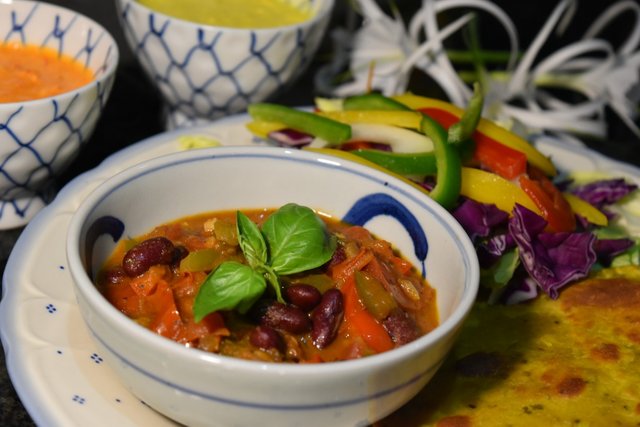 Heya fellow plant munchers. How are you all today? My weekend started off just perfect with these homemade turmeric flatbreads loaded with a yummy kidney bean chili.
It's been a crazy busy week both at work and social life so the quiet 2-days off we have planned is more than welcome. Later today we go for a walk in the national park but apart from that, it is going to be home time.
Kitty cat is quite happy with that too. Oh my, how she has grown in the past few months. She's becoming a small black panther lol. The other day she caught a snake, which we were able to take away and save.
Beautiful little thing it was... though mildly poisonous.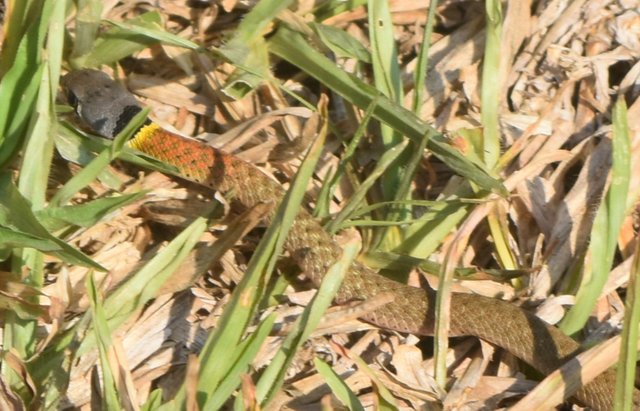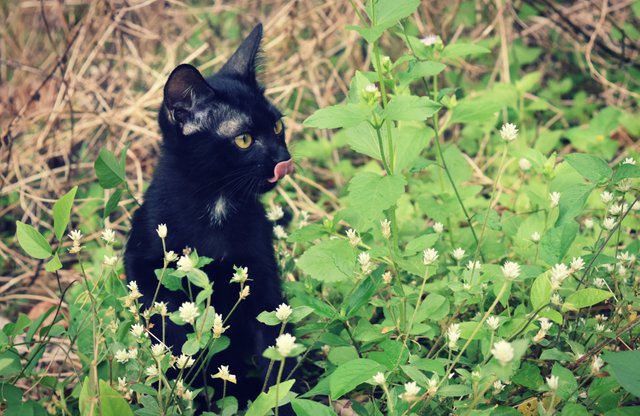 But hey let's talk food, right?
KIDNEY BEAN CHILI WITH HOMEMADE TURMERIC-INFUSED FLATBREAD AND CASHEW SOUR CREAM 🌶🌶🌶
---
INGREDIENTS (serves 3-4)
---
Turmeric infused flatbreads
---
Makes dough for 9-10 flatbreads, the dough balls can be kept in the freezer.
13.5 oz flour
3/4 tsp raw palm sugar
3/4 tsp dried yeast
3/4 tsp salt
1 1/8 cup lukewarm water (40C or 105F)
1 tsp turmeric powder
1 tbsp dried oregano
1 tsp ground cumin seeds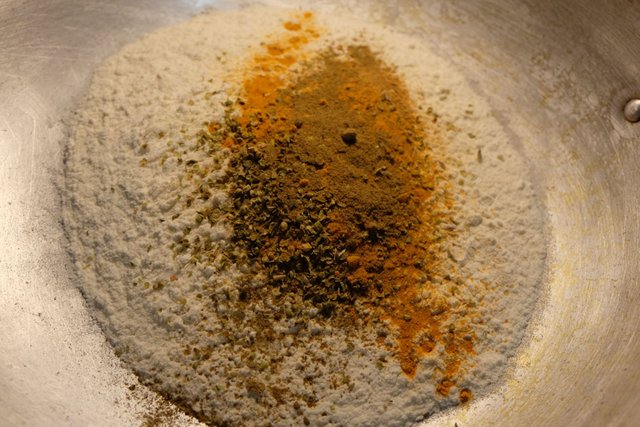 Kidney bean chili
---
1 cup onion, chopped
3-4 cloves of garlic, minced
1.5 cup bell pepper (any color), we used a mix of red and green bell pepper
1.5 cups cooked kidney beans, drained
3 cups tomatoes, chopped
Water as needed
Herb mix
---
1 tsp paprika powder
1 tsp onion powder
1 tbsp cumin powder
1 tbsp dried oregano
Sea salt and black pepper to taste
Chili powder to taste (you can use chili paste too)
Salad
---
Red cabbage, shredded
Iceberg lettuce, shredded
Bell pepper, sliced (I used 3 colors)
Onion, sliced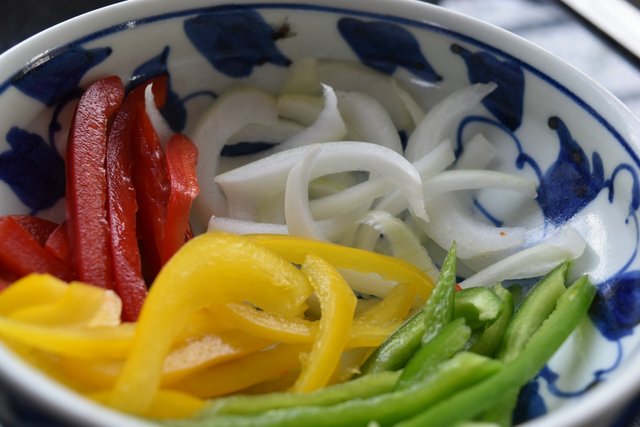 Bell Pepper Cashew Sour Cream
---
1 cup raw unsalted cashew nuts soaked and drained
1 tablespoon apple cider vinegar
0.5-1 lime/lemon juice only, add to taste
Pinch sea salt
1/3-1/2 cup water coconut milk
1-2 tbsp nutritional yeast
Other cashew cream ingredients
---
Turmeric powder
Black Kampot pepper
yellow and red bell pepper
Homemade chili paste
FYI: soak cashew nuts for at least one hour, overnight is best to get the creamiest result. If you don't have much time soak them in hot water for 30-60 min.
FYI: I split up the basic cashew cream and made one enriched with turmeric and one with bell pepper. Cilantro would be a yummy addition too but my hubby hates the taste.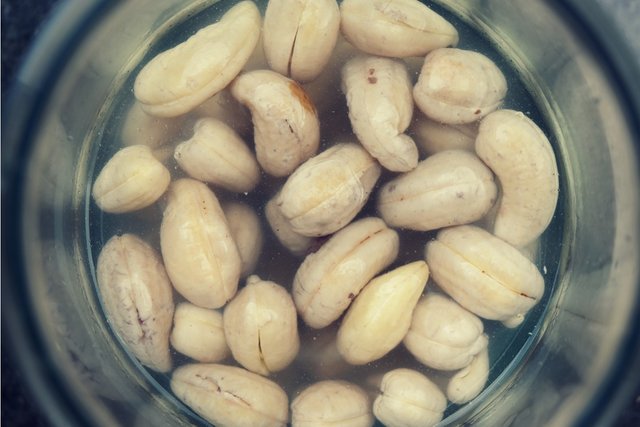 DIRECTIONS
---
Turmeric flatbreads
---
Combine flour, yeast, sugar, herbs, and salt. Add a little lukewarm water and start kneading. Keep pouring the water, a little at a time. After kneading for a while, the dough should become an elastic ball. If it is too crumbly, add more water or when too moist add a little bit more flour. Divide into 9 to 10 smaller dough balls.
Add the balls to an oiled or floured bowl covered with a clean kitchen towel. Let sit in a warm place for at least 20 minutes or until the dough doubles in size. FYI: If it is winter, turn the oven on for just a few minutes. Turn it off and let it rise there for a while.
Dust your countertop or big cutting board with flour. Use a rolling pin or your hands to make circles out of the dough. Add a little flour to the rolling pin too.
Add coconut oil to a pan and fry the flatbreads until browned on both sides.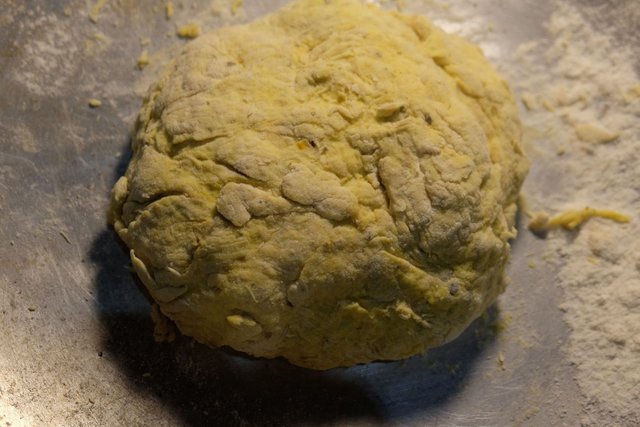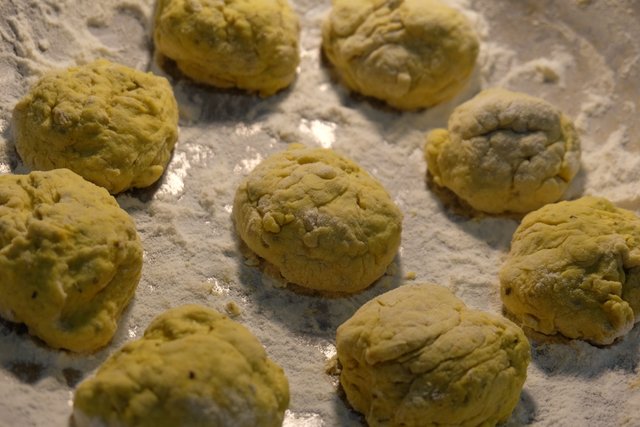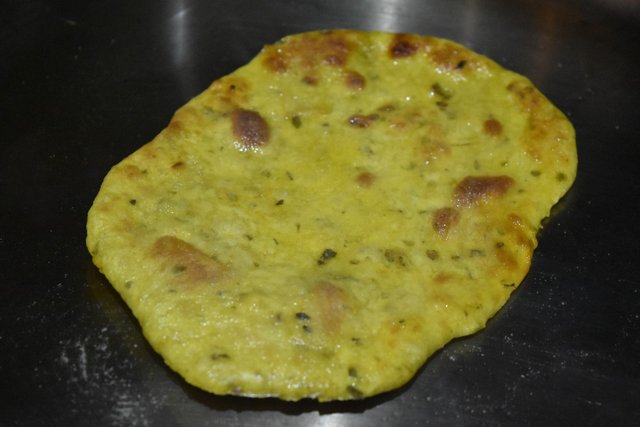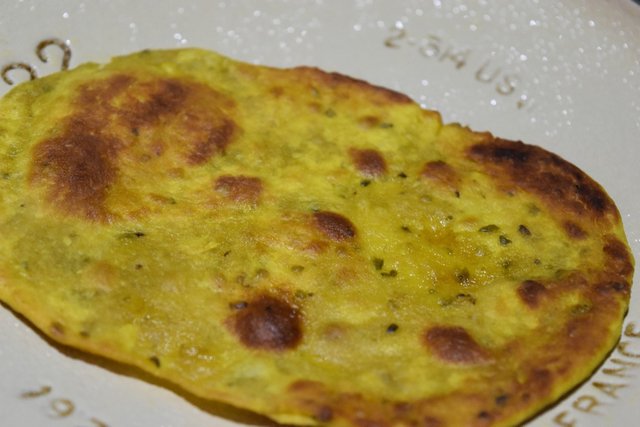 The kidney chili
---
Heat cooking oil over medium heat. Saute onion for 3-5 minutes. Stir regularly. Last 30 seconds add herb mix, cook while stirring.
Then add the bell pepper and garlic. Cook for 1-2 minutes more.
Stir in water and tomatoes. Cover and cook for 15 to 20 minutes. the last 5 minutes of cooking add black beans. Stir occasionally.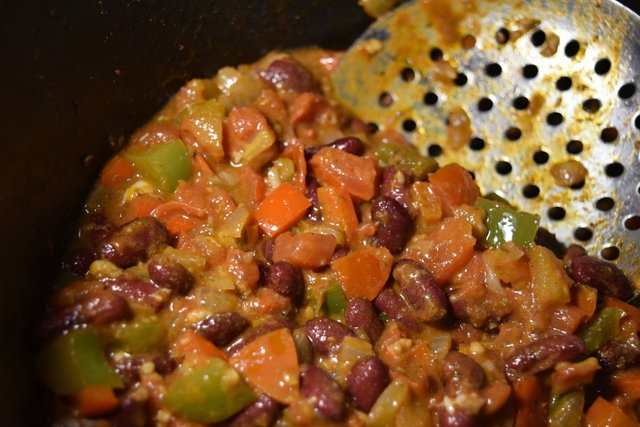 The cashew cream
---
Soak cashew for at least 1 hours. Overnight is best for a creamier texture.
Combine all basic ingredients and blend until smooth.
Divide mixture over 2 bowls and blend separately. One using turmeric and pepper to taste. One using red bell pepper, chili paste, and pepper to taste.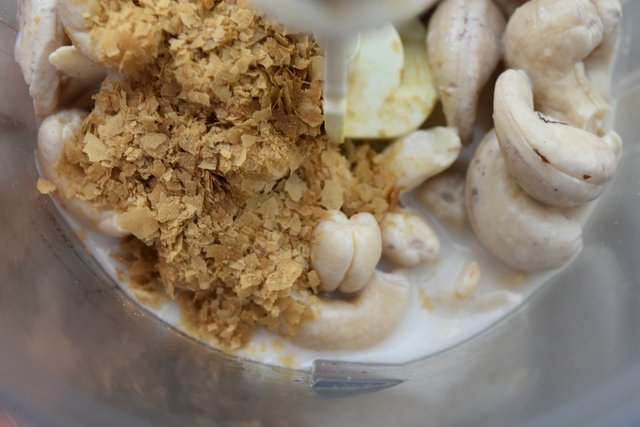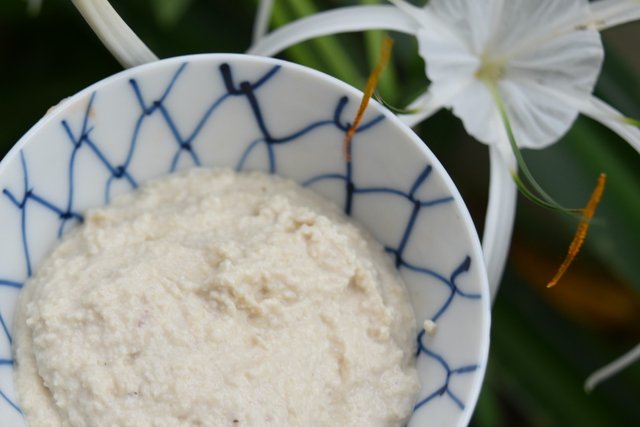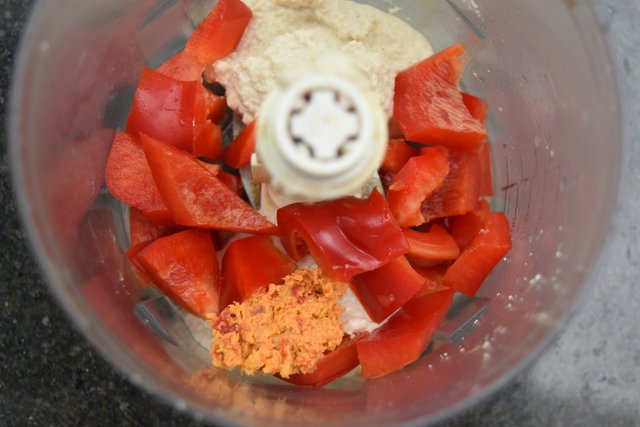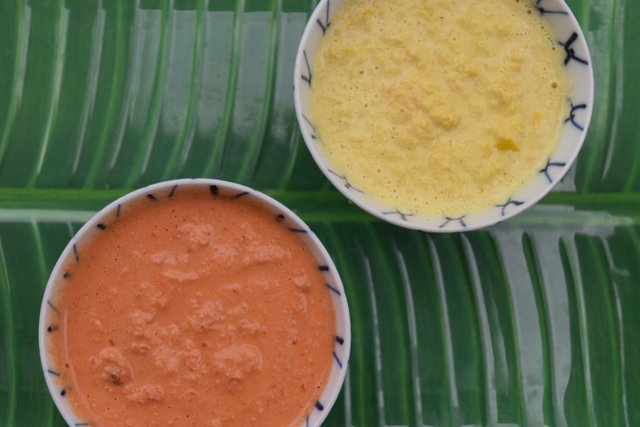 Assemble the plate
---
Combine all salad ingredients and add them to a plate.
Divide black bean chili over small bowls.
Serve with homemade flatbread and cabbage salad. Eat as you like. I made little tacos out of this dish!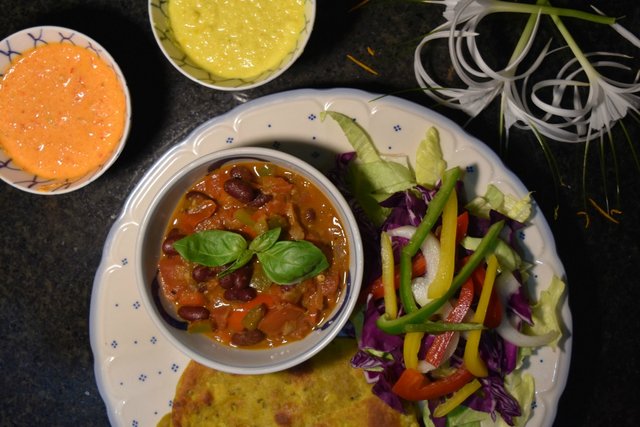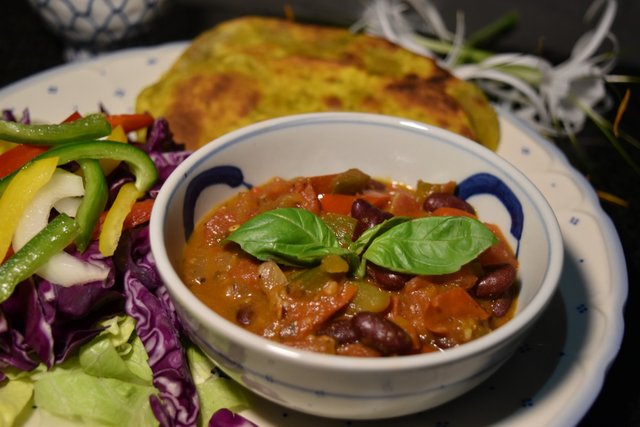 WISHING YOU ALL A HEALTHY AND HAPPY DAY!
---

FYI: For green smoothie tips, tricks, and recipes, download my FREE GREEN SMOOTHIE EBOOK HERE!
---
ALL CONTENT IS MINE AND ORIGINAL!
PICTURE(s) TAKEN WITH NIKON D5600
---
LET'S CONNECT!
---
Website - Facebook - Google+ - Twitter - Pinterest - YouTube
---
🥑🍓🍆 FIND MORE YUMMY PLANT-BASED CREATIONS BELOW 🥑🍓🍆
---